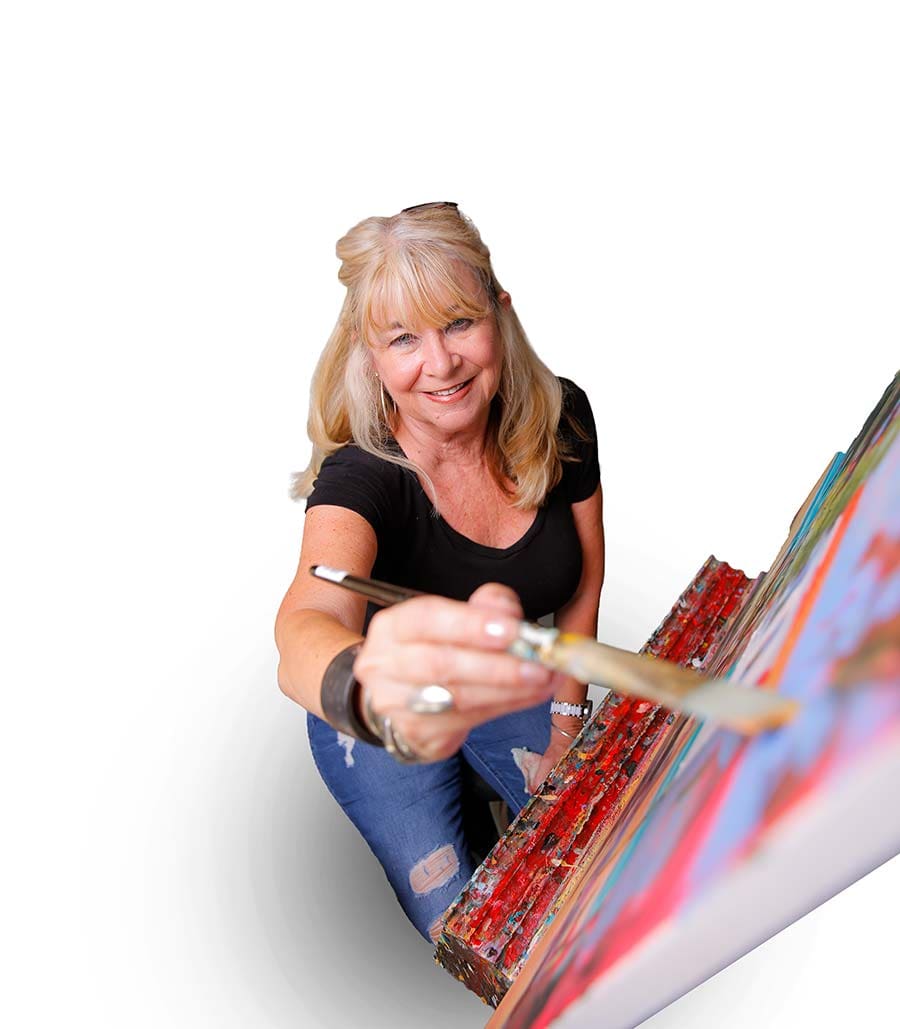 Mount Dora artist starts fresh with new gallery.
Jane Slivka has faced a lot of blank canvases in her life.
After raising two sons, she was divorced unexpectedly and found herself in need of a career and a new start. She had always dabbled in art, so she decided to be a painter.
"It was a very pivotal point in my life," Jane says. "I bought a tent and started doing art festivals."
That was 20 years ago, and Jane has been pitching her tent all over the Southeast and Midwest ever since. Her home base is Mount Dora, where she recently opened a new space for the Jane Slivka Gallery at 110 E. 3rd Ave. near Donnelly Street. Jane's spontaneous, impressionistic work also is displayed at the Marietta Museum of Art & Whimsy in Sarasota and the Lost Art Gallery in St. Augustine.
She exhibits at 10 shows a year, including the Mount Dora Arts Festival and Florida's circuit, and also travels to teach workshops. Earlier this year, she sold 30 paintings at two shows. That's the good news. The bad news is, she was left with few paintings for her gallery. Fortunately, Jane doesn't need an elusive muse to help her fill a canvas. "I'm a fast painter. I just go," she says.
Jane paints both still life and people in motion—landscapes, seascapes, Caribbean islanders. Much of her work features water scenes, a favorite setting of many customers.
"That's what people say about my artwork—it puts them in a place they want to be," Jane says.
She paints exclusively in acrylics after switching from watercolors when she started painting professionally.
"I felt I could express myself better with strong brush strokes and bold colors," she says. "It also was a very freeing experience to paint with acrylics."
Jane had another unexpected jolt this year when she had to move out of her former gallery on short notice. She found the 3rd Avenue space, but it was another blank canvas—it needed work. She painted it bright white and now her paintings "pop" off the walls. She'll also conduct workshops there, because teaching brings as much reward to Jane as creating.
"I enjoy helping people to relax and enjoy the process and experience great results," she says. "I try to teach students to trust themselves…to trust their instincts and be brave."
Brave enough to try something new.
For hours and workshops at the Jane Slivka Gallery, call 352.812.0546 or email janeslivka@gmail.com.