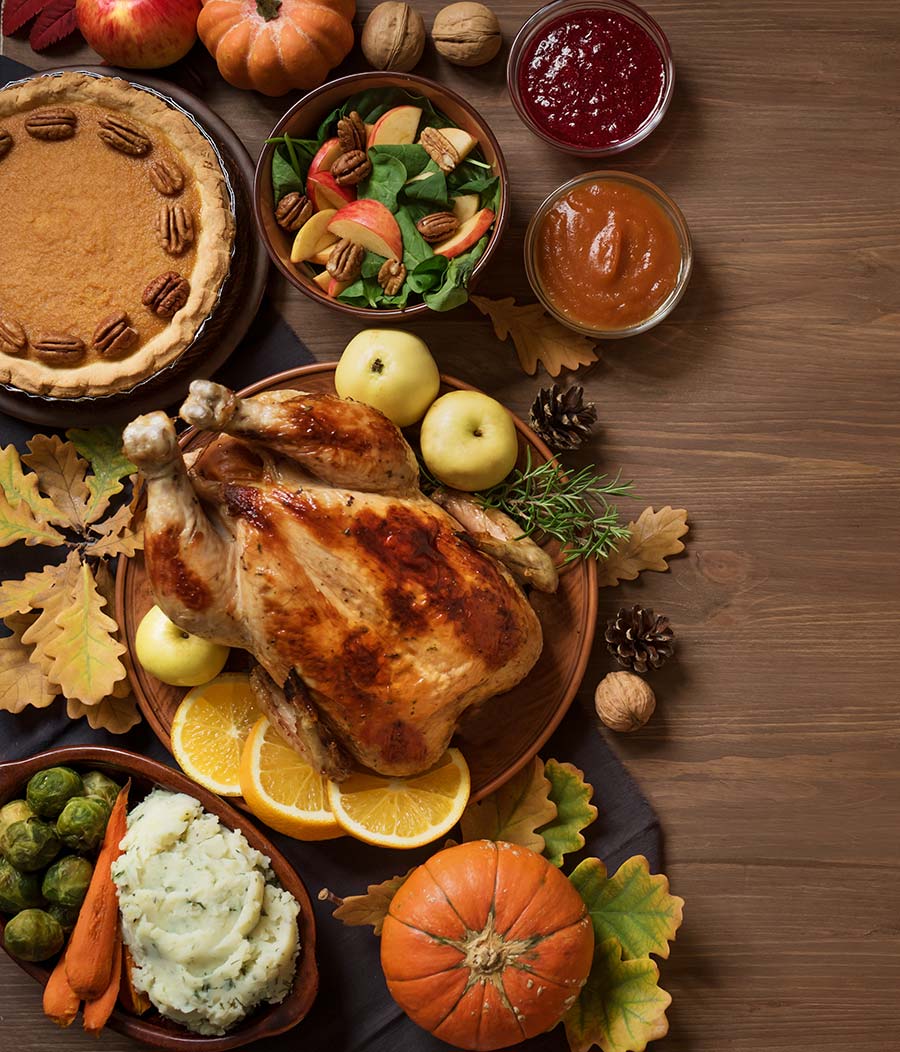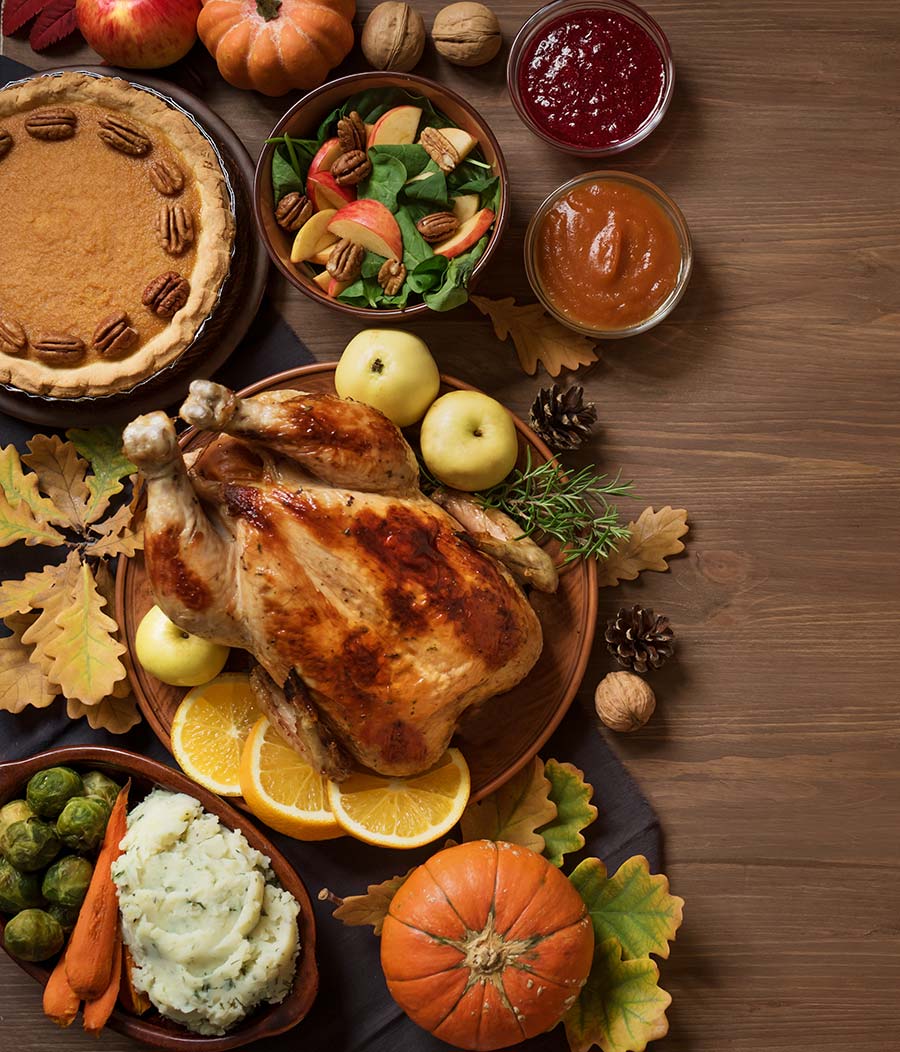 For Thanksgiving, serve wines that won't overwhelm your palate or your wallet.
Thanksgiving menus stay pretty much the same year after year, at least in my house. The day isn't the same without roasted turkey and cornbread stuffing along with an array of vegetables and desserts. Finding a wine to pair with these traditional dishes, however, is not easy because all the flavors are so rich.
Not only is pairing wines with the different flavors a challenge, but everyone's taste buds also have to be satisfied. Some guests prefer a traditional oven-roasted bird, while others want smoked or fried turkey. Adults love real cranberries; children prefer the canned concoction. Even after making the menu decisions, you still need to have the red-versus-white discussion—and I'm not talking about turkey breasts or thighs.
Our guests tend to have quite eclectic wine preferences beyond red or white. Some want sweet; some prefer dry. So how do you select wines for this sociable holiday?
First of all, wines served at Thanksgiving should be lower in alcohol and lighter in weight, because it is going to be a long day and the food will be substantial. Finding a wine that is not overwhelmed by the combinations of salty, sweet, savory foods can be a challenge. 
Serving only white wines with white meat is old-style thinking and not always the best choice. In fact, turkey can make some white wines seem bitter. Wine should enhance or bring out the flavor of foods, not leave an odd aftertaste in your mouth.
It helps to get suggestions from the folks who know wines. Visit local wine merchants (we are blessed to have several in this area) and describe your preferences to them, such as sweet, dry, fruity, or earthy. They will have recommendations to fit your budget. In the meantime, through trial and error, I've found the following varietals are turkey-day worthy. I've mentioned a few producers that I like, but there are many others. 

PROSECCO
The sparkling Italian wines are a pleasant welcoming beverage for guests, especially in Florida where afternoon temperatures can still be warm in November. Prosecco works as a pre-dinner cocktail that can move into the dining room where its nutty-fruity flavors work with traditional Thanksgiving fare. I prefer extra-dry, but proseccos and other sparkling wines come in all levels of sweetness.
PINOT NOIR
The fourth Thursday in November is a uniquely American holiday, so I like the idea of choosing a domestic pinot. The fruit flavors, especially in the California varieties, are good matches with whatever you are serving. Lighter pinot noirs could get lost in all the competing flavors, but a rich, full-of-fruit-in-your-mouth pinot noir holds its own without overwhelming the lighter dishes.
SUGGESTED: Robert Mondavi Winery Pinot Noir Carneros 2015 was a favorite when it was released a couple of years ago. Unfortunately, it's hard to find because the ratings were extremely high—92 or more—by well-respected wine aficionados and because the production was small due to a drought that year. The 2017 was recently released, and I'm hoping the silky texture and plump dark cherry flavors are still there. The grapes, grown on the wind-swept slopes of Carneros, were harvested and already processed in the cellar more than a month before devastating fires began in October 2017. (SRP: $28)
ZINFANDEL
Zinfandel, an almost uniquely American wine, is another great choice for Thanksgiving. The lighter-styled zins combine the fruitiness of pinot noir with the elegance of Beaujolais. Zins are typically dry, but the fruity character adds a hint of sweetness and spice that works well with food.
SUGGESTED: Dry Creek Valley Old Vine Zinfandel 2015 is a highly rated Sonoma County wine that is velvety smooth and enhances flavors of all kinds of dishes. Although I've not tried it with turkey yet, I have had it with roasted chicken, and the flavors—including dried cranberries and mocha—make me believe it would be a nice addition to any Thanksgiving menu. (SRP: $35) 
CHENIN BLANC
If you are a die-hard traditionalist and only a white wine will do, check out a chenin blanc with a style similar to chardonnay. The wine's acidity and inherently mild flavor will pair well with foods that are both sweet and savory. It will even handle cranberry sauce with aplomb. 
SUGGESTED: Dry Creek Dry Chenin Blanc 2017, Clarksburg Appellation, has been produced every year for 46 years and just gets better and better. A lively mouthful of flavors is offset with a subtle creaminess that will pair well with everything on your turkey-day table. (SRP: $15)
Tasting Notes Defined
Silky
Silky is used to describe wines with an especially smooth "mouthfeel," a very desirable quality. Rolling the wine around your palate will give you a sense of its density and texture. The wine should have structure and not taste flabby or flat. Silky denotes more polish than "velvety" but is not as weighty as a creamy wine, such as a heavily oaked chardonnay. Well-aged Bordeaux wines are often described as having silky tannins.
Source:
 

decanter.com/learn