Social Spotlight: A hard look in the mirror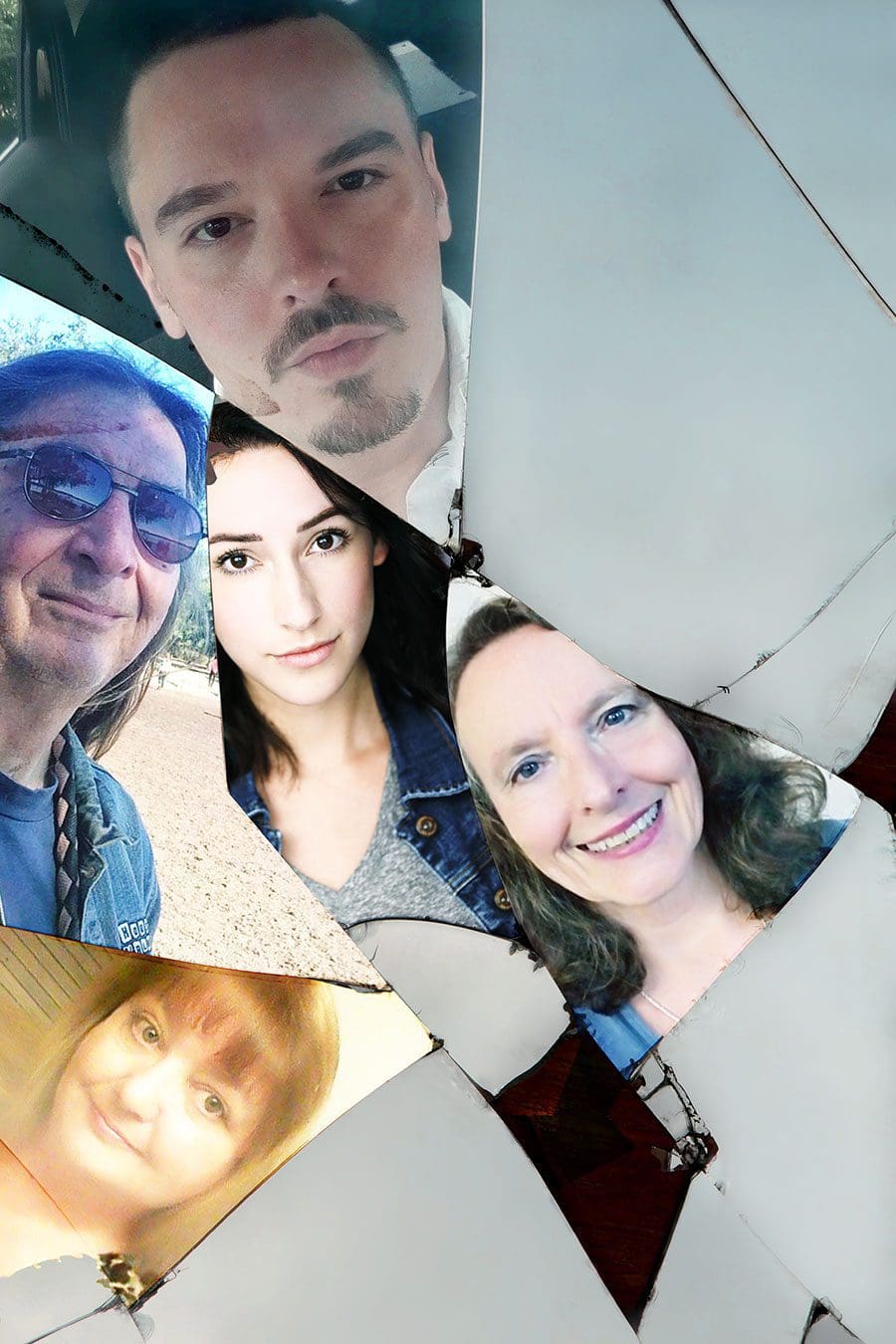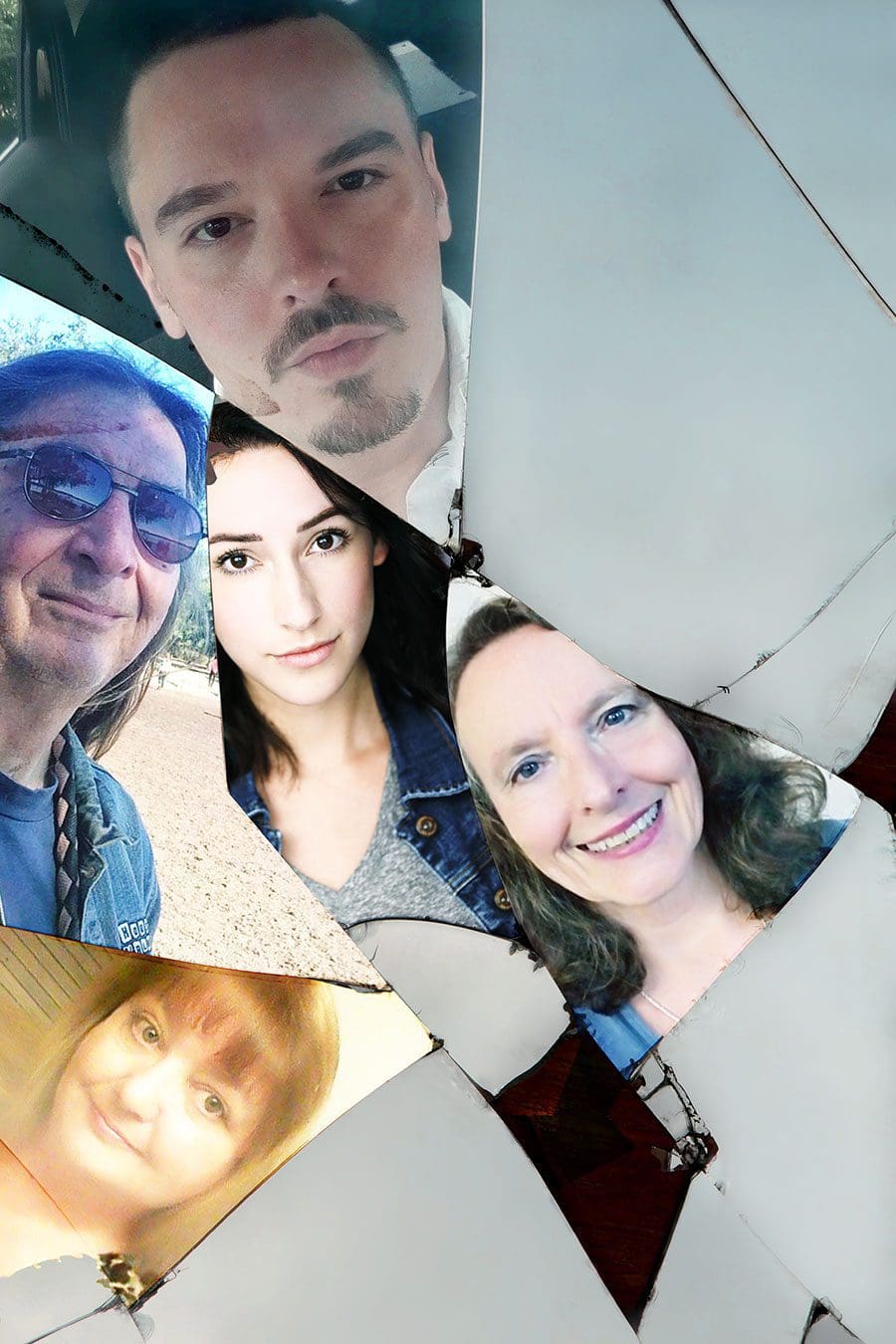 'Cracked Mirrors' web series, produced in Lake County, will reflect today's social issues.

A living hell.
That's how Lori Bajares, of Eustis, describes a five-year period of her life in the early 1980s while living in Texas.
Her bruises and black eyes were the result of an unhappy marriage to a physically and verbally abusive husband. She spent some days hiding in a closet and spent some nights being abruptly awoken with a knife to her throat.
"He'd hit me all the time," she somberly recalls. "And if he didn't like my outfit, he'd reach for a pair of scissors and begin cutting it off."
After leaving him by fleeing to Florida, Lori decided to become an advocate for victims of domestic violence. She has conducted fundraisers to support Haven of Lake and Sumter Counties, which provides shelter, food, counseling and clothing to victims of domestic violence and sexual assault.
Now, she plans to shed light on that issue and other societal problems while reaching a greater audience. Lori is producing "Cracked Mirrors," a YouTube web series of short movies featuring four women between the ages of 20 and 50 who interact and help each other while facing difficult life circumstances. The scenes for each episode are shot inside Lori's living room.
The first episode of "Cracked Mirrors" will be screened Jan. 21 at Epic Theaters, 2300 Spring Harbor Blvd. in Mount Dora. During the ticket-only event, representatives from United Way and Haven will talk about services their organizations offer and why they support "Cracked Mirrors." Other guest speakers will include Mount Dora Police Chief Robert Bell and former Mount Dora Mayor Nick Girone. For tickets, call Lori at 352.504.5745.
"This should be a great event because I'm able to bring our communities together for a day and show them how we're going to reach people around the world," Lori says.
The series' first season, which runs from January through December, will include six 30-minute episodes focusing on different topics: domestic violence, drug abuse, prescription drug abuse, sex trafficking, suicide and gender confusion.
Lights. Camera. Action.
Although "Cracked Mirrors" marks Lori's first attempt at being a producer, she brings acting experience to the project. In 2013, her sister entered her in a talent contest at Volusia Mall in Daytona Beach as a joke.
Thing is, Lori wasn't joking around. She knew winning would give her a much larger platform to be a domestic violence spokeswoman. During the contest, she dressed as Nancy Sinatra and sang "These Boots Are Made for Walkin'." Judges awarded her first place, and she received a one-year contract with an agent in Miami.
In the following years, Lori landed a cameo role as a villain in a "MacGyver" TV episode and appeared in commercials for the Home Shopping Network and WKMG-TV News 6 in Orlando.
"I never attended acting school but when I had those parts, I really enjoyed expressing myself through another character," she says.
Experiencing the power of acting is what inspired Lori to produce "Cracked Mirrors" and bring social issues to light in a different platform.
"I originally thought about doing a talk show, but then I realized there are plenty of talk shows out there that focus on these issues," she says. "With 'Cracked Mirrors,' people can visually see it and connect with a character who's more like them."
She obtained the help of industry professionals to assist her with the project. One is T.J. McCarthy IV, of Orlando. He served as director of the short film "The Execution of Dr. Martin Luther King" and as cinematographer of the television series "Meet the Familia." For music composer, she landed Orlando native Glenn Knight, who has been performing since childhood and released his first album at age 17.
Lori also uses Lake County residents in the production. Glenn's mother, Jann Knight, of Eustis, plays one of the four main characters. She possesses a love of musical theater and has sung at various women's conferences.
"I'm proud to be part of this because I want people who are suffering to know that help is available and they don't have to live a life of suffering," Jann says.
Production manager Lisa Donaldson, of Tavares, is a domestic violence survivor whose story is the inspiration behind the first episode.
"We're putting awareness out to the public about these important topics," Lisa says. "I know how difficult it is to deal with domestic violence, and that's why I'm passionate to help out in any way I can."
Each "Cracked Mirrors" episode will conclude with a display of phone numbers that people can call for help. For more information, visit crackedmirrors.wix.com/crackedmirrors.
Akers Media Group's James Combs has been a staff writer for several local publications since August 2000. He has had the privilege of interviewing some of Lake County's many fascinating residents—from innovative business owners to heroic war veterans—and bringing their stories to life. A resident of Lake County since 1986, James recently embarked on a journey to lead a healthier lifestyle. He has lost 60 pounds and walks nearly five miles a day. In his spare time, he enjoys target shooting, skeet shooting and watching his beloved Kentucky Wildcats!
Share This Story!