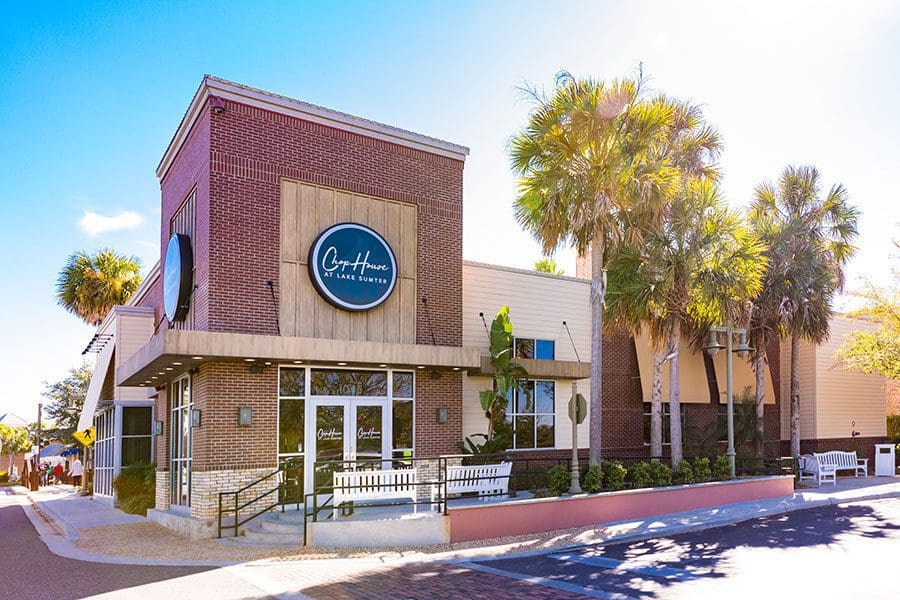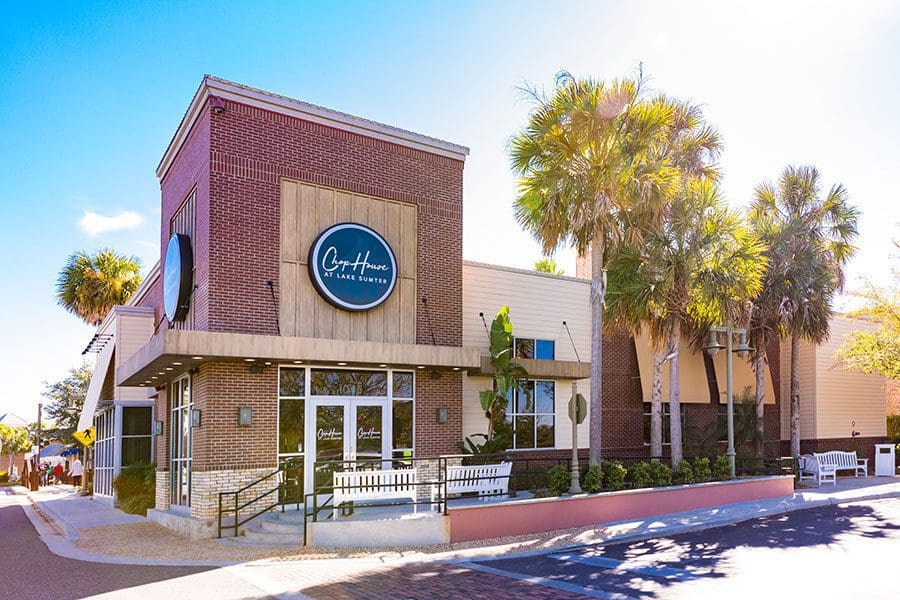 Chop House turns fortunes at revolving-door location in The Villages.

The restaurant at 1045 Old Camp Road in The Villages seems to change hands with the regularity of a busboy clearing tables.
The building has been home to TGI Friday's, Honest John's, Guy Fieri's Kitchen, maybe Dairy Queen at some point. Maybe not. But the latest entry in the restaurant-go-round may have staying power.
Chop House at Lake Sumter, which opened in July, is a high-end venture by Fred Karimipour, who has nearly 40 years in the industry. He's the owner of Fresh Made Kitchen, the parent company of Chop House and six other restaurants in The Villages: Bluefin Grill & Bar, Orange Blossom Hills, Evans Prairie, Belle Glade and Bonifay country clubs and Scooples Ice Cream Parlor.
Fred also is a resident of The Villages, so he knows a thing or two about creating an ideal dining experience for Villagers.
In the case of Chop House, he started with a radical redesign of Guy Fieri's bro-centric vibe. Gone are the giant wall paintings of the Fieri restaurant logos and the loud environment. Chop House's elegant décor includes chandeliers, ceiling-to-floor drapery, tasteful modern art, lamps on a restructured cocktail bar, comfy upholstered chairs and white linens, as well as booths and a dividing wall between the dining area and bar that provide a little more privacy. Patio dining also is available.
But there's a price to pay for comfort, and that price can be found on the menu. Chop House is not chopped liver, after all. While most of the items are not outrageously priced, some diners may want to find a new market when they find out the market price is $48 for a Delmonico steak or $46 for a prime New York strip.
Villagers are known to be fairly affluent, however, and Fred says the community's response to Chop House has been overwhelmingly positive.
"We have raised the ceiling in terms of standards in our Bluefin and our Chop House concepts, and it's been well-received," says Fred, whose personal favorite is the prime New York Strip—every time. "Villagers are looking for a value. As long as your product and your service reach the standard of what you charge for and you provide a value, you'll be fine."
Like Fred, you can't go to a place called Chop House and not order a chop or a steak, right? During a recent visit one evening, the 9-ounce filet mignon had a delicious chargrilled flavor and was as lean as a Villages Zumba instructor. The side of seasoned rice was cooked perfectly, and the roasted mushrooms were a surprise bonus, popping with fresh flavor. A thick, creamy Swiss-cheddar fondue topped the sides but not the steak—don't ever mess with the steak.
The smoked gouda chicken sandwich comes either wood-fired or blackened. The sandwich included a large, tender chicken breast topped with the usual suspects of peppered bacon, lettuce, tomato, purple onion and gooey gouda on a toasted brioche. A Dijon aioli elevated the sandwich from good to "Mmm, mmm good."
One of the more unique items on the menu has to be the lamb sausage croquettes. Chopped lamb, chopped mild sausage, russet mashed potatoes and chèvre (goat cheese) are combined in six fried, crunchy croquettes. The sausage, though mild, stood out, and mashed potatoes should be combined with every food item at every meal. Why didn't somebody think of this before? The dipping sauce of horseradish crème fraîche (sour cream) was a plus.
The menu includes other uncommon items such as mini beef Wellington appetizers, short rib tacos, lobstah mac & cheese, veal porterhouse and salmon bearnaise, in addition to a full lineup of pork chops, pasta, steak-and-lobster combos and other seafood.
Fred says the foundation of FMK's success is hospitality, and the Chop House staff was friendly and attentive amid a pleasant ambience. He lists employees, management, food and service among the many factors contributing to the success of Chop House. It's a simple formula, he says.
"You've got to come in every day and perform," Fred says. "As long as you're consistent, as long as you're performing, you have nothing to worry about."
And he dismisses any suggestion of "bad luck" at 1045 Old Camp Road.
"There's nothing wrong with this location," Fred says. "It's a good location, a great building."
Chop House stamps its signature logo into the top of the sandwich buns. It's an unusual touch, but a successful restaurant finally may be putting its stamp on this corner of The Villages.