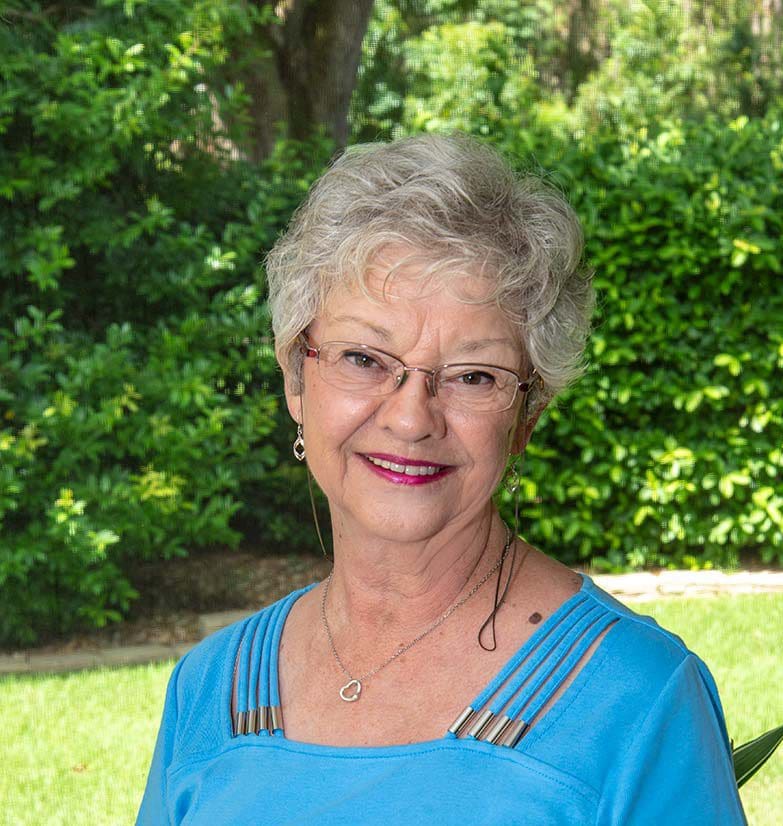 Pat Hayes and fellow volunteers focus on Villagers' emotional well-being.
Pat Hayes devoted her life to working as a licensed clinical social worker in New York, and she's just as dedicated now in The Villages. She has a team of 20-plus other volunteers—all retired mental health counselors, social workers, marriage and family therapists, drug/alcohol counselors, and psychologists.
Through Transition Life Consultants Services, or TLC, they provide free educational services, training, and group or one-on-one sessions for people struggling with loneliness, grief, stress, depression, anxiety, post-traumatic stress disorder, and other conditions. 
"There are people here who will walk with you. You're not alone," says Pat, who started TLC less than two years ago and has seen lives transformed. "We hear all the time, 'Thank you for being here. I don't know what I would have done.'" 
Since TLC has no overhead costs, all services are offered at assisted-living facilities, libraries, churches, doctors' offices, and in private homes. Some 997 people were served in TLC's first 14 months. 
Most of the TLC professionals volunteering their services came to The Villages to retire, yet they still wanted to help, so they donate three to five hours a week.
"We have the cream of the crop," Pat says. 
According to Pat, TLC Services needs more clinical social workers, mental health counselors, psychologists, and marriage and family therapists. Professionals with 10-plus years of experience from other states can receive a free Florida license, according to Pat, thanks to her group being a service partner with United Way of Lake and Sumter Counties, which checks the backgrounds of TLC volunteers and covers them with malpractice insurance.
To learn more, contact Pat at 352.322.0576 or tlcpathayes@gmail.com.
Originally from Anderson, Ind., Theresa worked for The Herald-Bulletin for many years. After experiencing a winter with 53 inches of snow, her late husband asked her to get a job in Florida, and they headed south. Well known in the area, Theresa worked with The Daily Sun and The Daily Commercial prior to joining Akers.
Share This Story!