A man who knows his place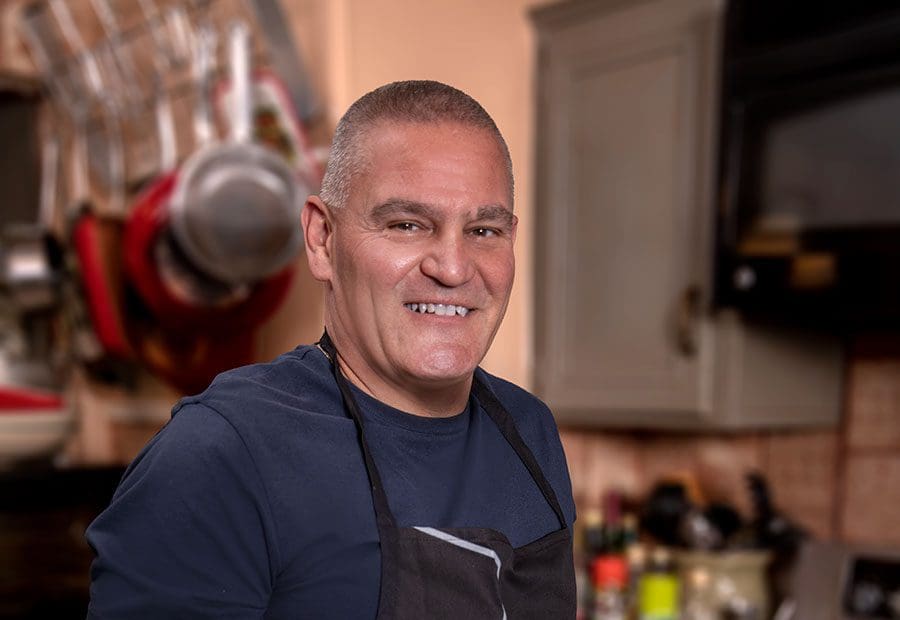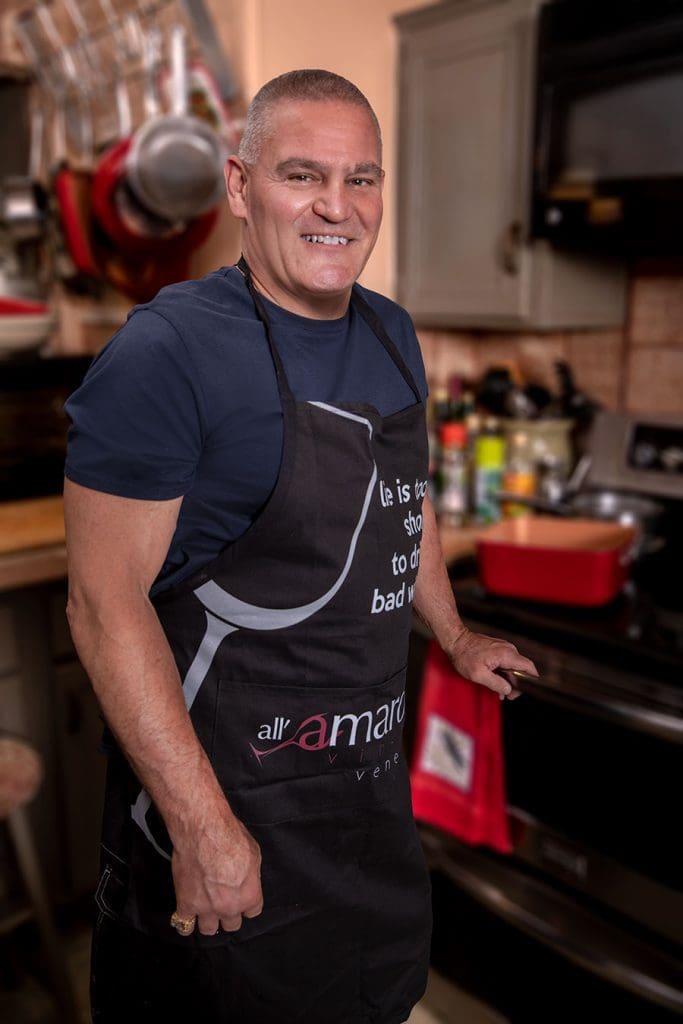 Lady Lake butcher Ralph Rao continues his family's tradition of men doing the cooking.

Growing up with Italian and Irish roots in Long Island, New York, Ralph Rao had several male relatives who were butchers that cooked family meals and enjoyed gathering with extended relatives for big feasts.
Ralph, 58, is proud to continue the tradition.
"We take advantage of family time every time we can," he says. "Why wait for a certain day or holiday to be together?"
Ralph has been a butcher for 38 years, the past 21 years at Publix supermarket in Lady Lake, the town where he lives with his wife of 36 years, Theresa. The couple and their two sons, Anthony and Joey, moved to Florida in 1998 to be near relatives in The Villages. They were followed by 14 other family members who also made the move to the Sunshine State.
"Four houses on our street is our family and two other homes in the community are our family," Ralph says of his Oakland Hills neighborhood.
When they're all together, they enjoy good times and good food.
"My boys' wives like to cook, so sometimes we'll all cook together," says Ralph, who's called "Peepaw," by his 4-year-old grandson and now jokingly by his relatives "because they think it's funny."
The oldest of three brothers, Ralph has early childhood memories of watching his grandfather cook in the kitchen.
"In a lot of Italian households, a lot of the men do the majority of cooking," Ralph says. "And I do all the cooking in my house because my work hours allow me to be home earlier than my wife. Her friends get jealous when I go to her business and ask, 'What do you want me to make for dinner tonight?'"
Many nights, dinner may be pan-frying shrimp with garlic butter, salt, and pepper, and serving it over rice. One of Ralph's favorite dishes to whip up is stove-top chicken marsala, and he agreed to share his recipe with Style.
As a butcher, he's often asked, "What's the best steak to grill?"
"Filet mignon is the most tender, and next would be your ribeye, New York strip, Porterhouse, T-bone, and sirloin. Any one of those is great because they don't need any help to tenderize. They are great non-muscle meats, they are tender, and they're your better grilling meats," Ralph says. All that's needed for flavor is salt, pepper, and a little olive oil before grilling or broiling steaks. Ten minutes on each side is ideal for a medium, 1-inch-thick steak.
The butcher encourages home cooks not to be intimidated by cooking meats.
"For any pork, chicken, or beef, Publix has pamphlets with cooking instructions, how-to tips, and recipes," Ralph says. "That's one thing I like about the company; it's nice to have a little guide to go by."
---
Ralph's Tips
Steaks should be 1-inch thick or more for grilling.
For a steak cooked medium, go about 10 minutes on each side.
Meats like London broil or chuck roast can be grilled, but they need to be marinated first to break down the muscle tissue. They can be marinated in Italian dressing or something with acidity in it.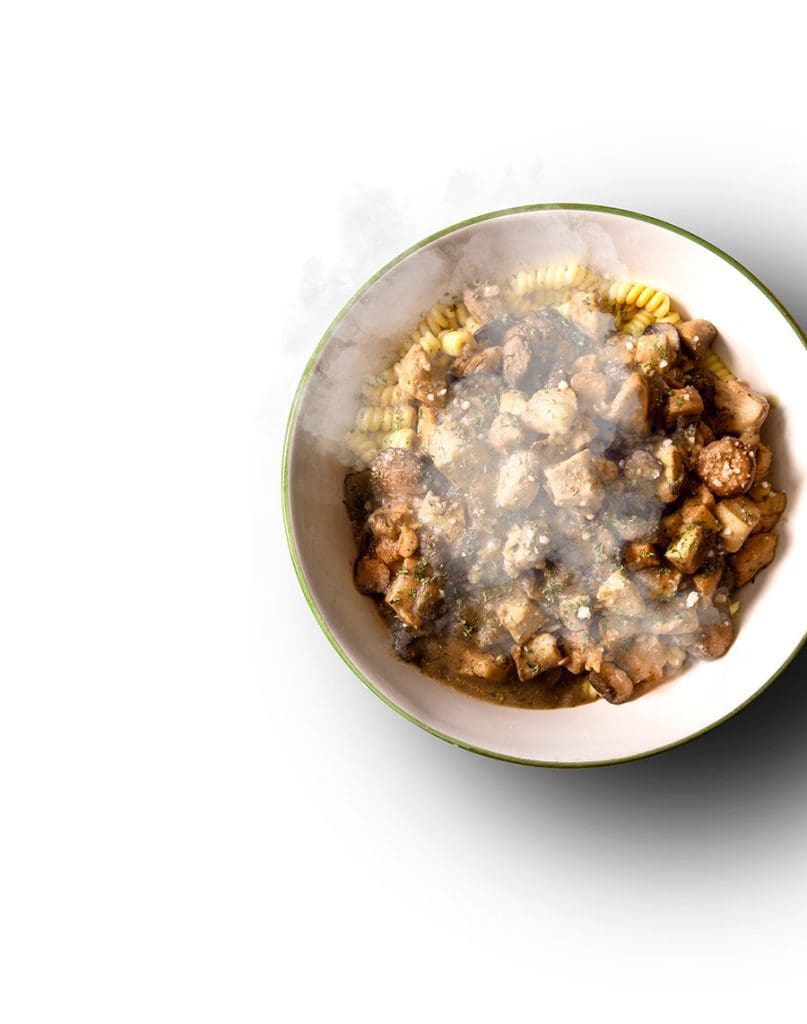 ---
Garlic Butter Sauce For Steak
Ingredients
1 stick butter
1 teaspoon garlic powder
1 tablespoon minced garlic
1/2 teaspoon salt and pepper
1 teaspoon parsley
Directions
Melt butter and other ingredients. Pour over cooked steaks.
---
Steak Marinade
Ingredients
1/3 cup soy sauce
3 tablespoons honey
1 tablespoon minced garlic
2 tablespoons olive oil
Directions
Marinade steaks in this mixture for one hour or overnight before grilling or broiling.
---
Stove-Top Chicken Marsala
Ingredients
Boneless chicken breast cut in bite-size pieces
1 tablespoon olive oil
Salt and pepper to taste
2 teaspoons minced garlic
1/2 – 1 cup Marsala wine
1/2 cup chicken broth
1/4 cup almond flour (or cornstarch as substitute)
2 tablespoons parsley
2 tablespoons butter
8-16 oz. sliced mushrooms
Directions
Heat a deep pan to medium heat. Add oil, butter, garlic, chicken, salt, and pepper. Cook until chicken is almost done. Add rest of ingredients. Toss often on low heat 45 minutes. Add more Marsala wine if desired. Serve over your favorite pasta or rice.
Originally from Anderson, Ind., Theresa worked for The Herald-Bulletin for many years. After experiencing a winter with 53 inches of snow, her late husband asked her to get a job in Florida, and they headed south. Well known in the area, Theresa worked with The Daily Sun and The Daily Commercial prior to joining Akers.
Share This Story!