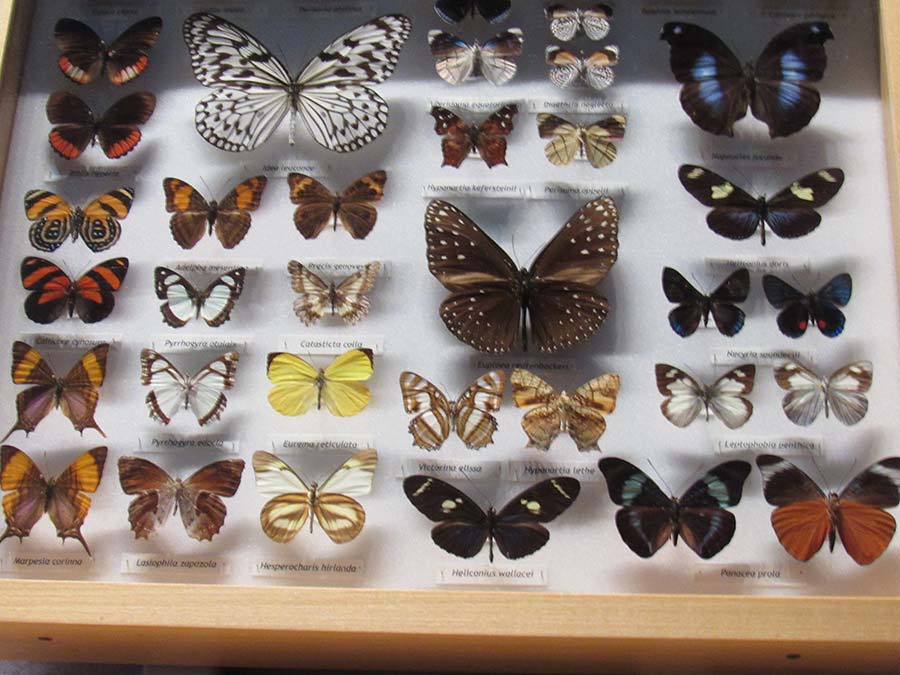 Gators are wild in Gainesville, especially during football season, but there are plenty of things to do when the Gators leave The Swamp.
Though much in Gainesville revolves around the University of Florida, the good news is you can enjoy this beautiful city any time.
I visited during summer, but it was exciting to see Steve Spurrier Field at Ben Hill Griffin Stadium from my room at AC Hotel Gainesville Downtown. This new Marriott hotel chain is elegant and comfortable. On a delightfully busy corner, this new hotel is less than a mile from the UF campus and offers access to anywhere in the city in minutes.
Before you go out for the evening, stop at the lobby lounge to see the special ritual called "Fog on the Swamp." Guests gather at 5:30pm to watch an entertaining mixologist prepare a "smoked" cocktail, with a complimentary taste for all. Swamp Fog is named after UF's famous stadium and is made with local whiskey. Meticulously prepared, the cocktail is then placed under glass for 30 seconds in a wood-smoked fog. It comes out smooth and tasty.
Also on the house for lounge guests is the ritual done with a Spanish-inspired porron pour. The spouted container is held above the mouth and the kava gently poured in. After a demo by the bartender, it's passed to bar customers. 
Entertainment
The UF campus also features the Florida Museum of Natural History and the Samuel P. Harn Museum of Art, two amazing venues.
The museum houses the Butterfly Rainforest, an exhibit that takes you into the tranquil, colorful world of butterflies. The variety and beauty of these insects is breathtaking amid the lush foliage in the garden. This place is entrancing.
Through Sept. 16, you can enjoy "Masters of the Night: The True Story of Bats," an interactive exhibit at the Museum of Natural History. General admission is free, though donations are accepted. There is a cover charge for featured exhibits and the Butterfly Rainforest. See floridamuseum.jfl.edu for ticket information.
A must-see is the UF Bat Houses, which are the world's largest occupied bat houses. Easily accessible on the north side of Museum Road, you'll find crowds gathering every evening to see the bats come out. 
Across the road from the bats' homes is the wildlife area of Lake Alice, where we saw an alligator on the shore of one of the few places in Gainesville to see live alligators.
The Harn Museum of Art, also on campus, is enormous, and the collections span history providing a representation of the art world expected in more cosmopolitan cities. It's the permanent home of Claude Monet's "Champ d'avoine (Oat Field)." Admission is free, though donations are accepted.
The newest museum in Gainesville is the Cade Museum for Creativity & Invention. It is named for Dr. James Robert Cade, the UF professor who was the lead inventor of Gatorade. It's a fascinating, entertaining, and educational venue. Every Saturday, a local scientist or inventor does a presentation about his or her work, and there are also a variety of hands-on activities for children and adults. Tickets are $12.50/adults; $7.50/youth; $10/students and seniors; age 4 and under are free. Museum members always receive free admission.
If you enjoy the lush plants and flowers at the Butterfly Rainforest, you'll be amazed at the Kanapaha Botanical Gardens. Almost any plant you can imagine thriving in Florida is in this beautiful place. Plan to be there for a while because there are 62 acres filled with everything from an herb garden to the majestic bamboo garden, the largest public collection of bamboo in Florida. Admission is $8 for adults and $4 for ages 5-13; children under 5 are admitted free.
Dining
Dining out is never a problem in Gainesville. The problem is deciding where to go!
Our first meal was at the Swamp Restaurant, a favorite of Gators fans and students. We enjoyed gator tail, nachos, and hamburger and fries. I sipped the restaurant's famous Swamp Juice cocktail, which is delightful.
Though we had breakfast at the hotel two mornings, we also ate at the Flying Biscuit. Come with a big appetite because meals include great biscuits and gravy and "moon dusted" potatoes. I added scrambled eggs with onions, mushrooms, and spinach.
After visiting Kanapaha Gardens, we continued the garden theme with lunch at the Root and Pecker. Freshness is the key at this restaurant that partners with local providers and even grows some herbs on the property. My Waldorf salad was fresh and crisp with the sweet tang of citrus dressing. The restaurant also makes great smoothies and has Caleb's Kola, a refreshing drink made with sustainable fair-trade ingredients.
Dinner was a special treat at Dragonfly Sushi & Sake Co., with its casually elegant atmosphere. Our "prix fixe," or fixed price, menu was nothing short of fabulous, featuring an array that included baby spinach and shiitake mushroom salad, pork spring rolls, Cobra Kai, Big Eye Tuna Kobachi, and the Bomb Roll, along with braised short ribs, miso black cod, and Brussels sprouts topped off with tempura fried ice cream and yuzu tart. 
We enjoyed a wonderful Mediterranean salad at Zoe's for lunch one day, and dinner was pizza at Satchel's Pizza, which was unique and delicious and the décor is outstanding. 
If you're a craft beer fan, you must go to the Swamp Head Brewery, with offerings such as Snakes on the Paynes, Stump Knocker, and Catherine's Passion. Though the brewery doesn't serve food, there was a food truck just outside, and many customers took advantage to enjoy a meal with their favorite beer.
We couldn't leave Gainesville without going to Emiliano's Café. Brunch was the perfect treat, and the strawberry crepes were absolutely delicious. I still dream of them. 
Gainesville is literally just up the road in Alachua County, and it's a great place to enjoy a weekend of enlightenment, education, and great eating.
Leigh Neely began her writing career with a weekly newspaper in the Florida panhandle, where she not only did the writing, but delivered the papers to the post office and dispensers. She has been writing ever since for a variety of newspapers and magazines from New Jersey to Leesburg. With her writing partner, Jan Powell, Leigh has published two novels as Neely Powell.
Share This Story!