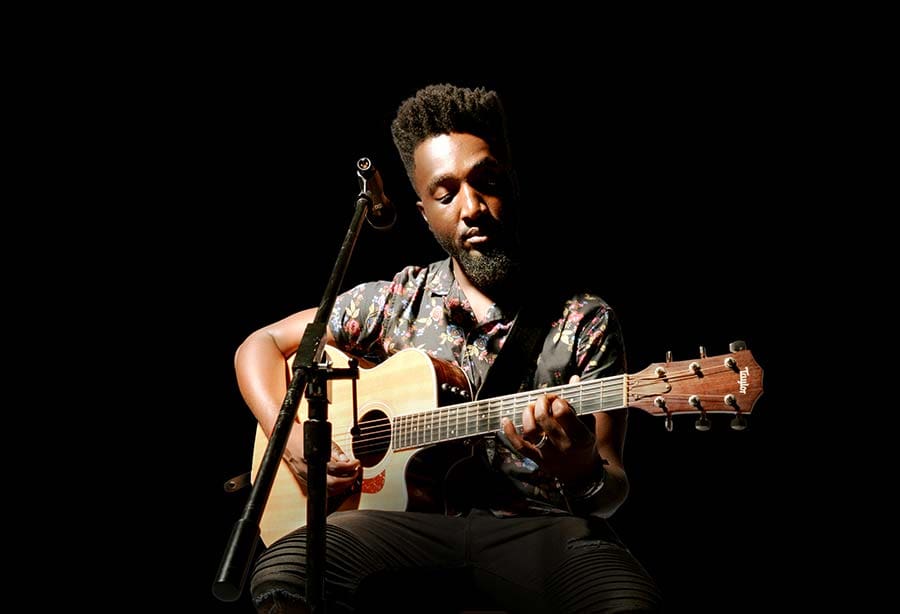 David Oliver Willis is a busy singer/songwriter who's working to get back in the studio to do some recording.
David Oliver Willis is a local musician whose name became prominent after three seasons on "American Idol." He is busy these days and very happy about it. "'American Idol' propelled me to where I get a lot of calls from people who want us to play," David says. 
He and his wife, Olivia, and baby daughter Selah Mae live in Mount Dora. His focus now is on writing songs and getting ready to head to the studio to record an album. "I want to jump back into original music," David says. "It'll be a few months before we get in the studio because we're still writing."
A couple of his original songs include "Selah Mae" and "Young Love," which he wrote after he and Olivia were separated for a while. "It talks about hardships and working through them."
When asked about his style of music, David laughs and says, "Saying my type of music is always the hardest. I like songs with depth that tell a story but also have a relevant groove. I guess I'd have to say it's pop/soul."
His inspiration came from great singers like Otis Redding, Nina Simone, and Sam Cooke. He released his debut EP, "Milk and Honey," in 2015. 
David's schedule is full with corporate and local shows in the area. A complete list of performance dates is on his website, davidoliverwillismusic.com, and fans can RSVP that they'll be attending. 
He has a lot of things going on, however, not just his music. "We've been talking about a coffee house/bistro in downtown Mount Dora."
In addition, he continues to be a worship leader at his church, The Cross Mount Dora, and he's also outreach director.
"I think the best things about continuing to lead worship, to me, is I'm able to use my gift for my occupation, and with church, I'm able to truly give back service to God using the gift he gave me," David says.
Leigh Neely began her writing career with a weekly newspaper in the Florida panhandle, where she not only did the writing, but delivered the papers to the post office and dispensers. She has been writing ever since for a variety of newspapers and magazines from New Jersey to Leesburg. With her writing partner, Jan Powell, Leigh has published two novels as Neely Powell.
Share This Story!