A toast to French history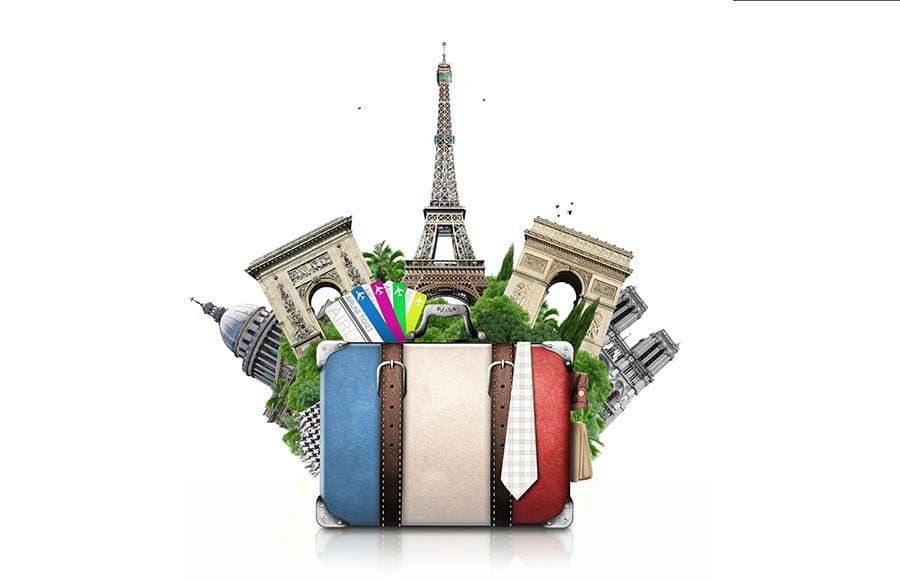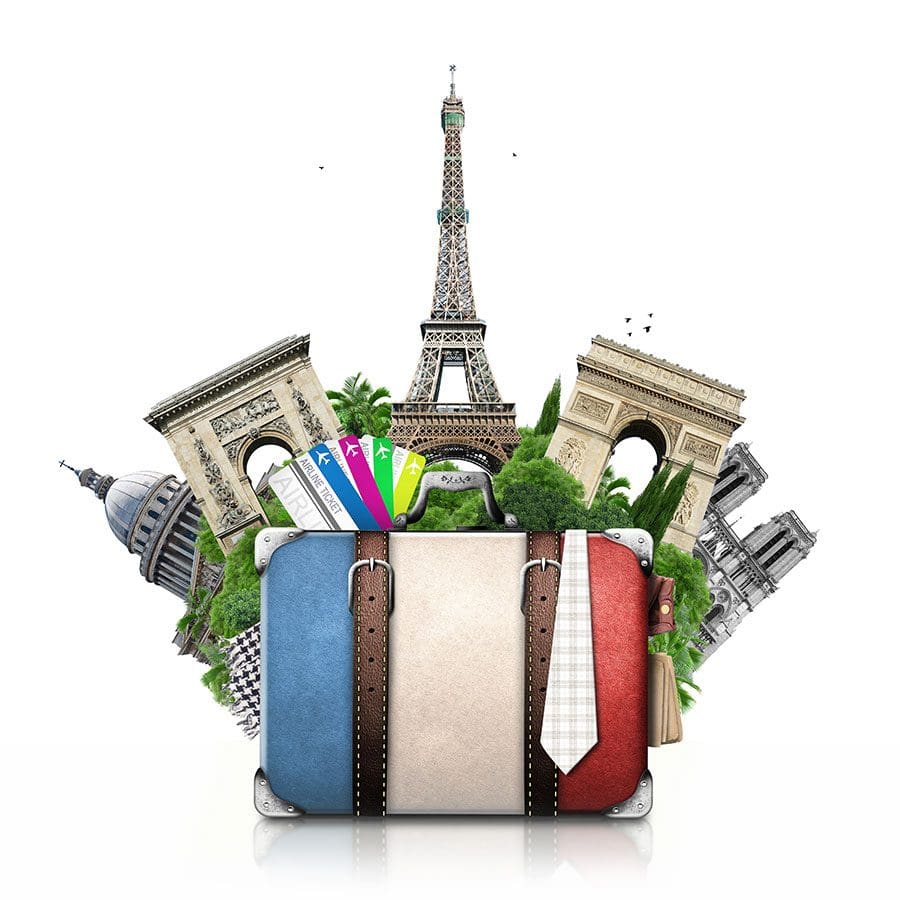 The legends surrounding Châteauneuf-du-Pape—the village and the wine—make this popular French blend a real conversation starter. 
June marks the 75th anniversary of the Normandy landing when Allied troops liberated France from Adolf Hitler's grip. Among those happiest to see the Germans leave were French winemakers, particularly those who produced Châteauneuf-du Pape, which seemed to be a popular wine among soldiers who raided cellars. And if pilfering fine wine wasn't bad enough, the Germans almost succeeded in completely demolishing the village's famous castle. 
Châteauneuf-du-Pape, the village and the wine, is steeped in history and legend. Often the conversations around a glass of the wine make it even more fun to drink. Many people do not know that the Catholic papacy moved to France in 1305 when the French-born Archbishop of Bordeaux became Pope Clement V. The new pope refused to move to Rome and transferred the papal administration to Avignon in southeastern France. Seven French popes presided in France until 1378, when Pope Gregory XI returned the papacy to Rome.
It was the second French pope, John XXII, who vowed to improve the wines around Avignon. His regional wines became known as "vin de pape" or "wine of the pope." Pope John XXII also directed the construction of a castle in the rustic village of Châteauneuf Calcernier. After the papacy returned to Rome, the castle fell into disrepair. Much of it was dismantled for the stones during the French Revolution, but in 1892, the property was deeded back to the state and immediately classified as a historic monument. The Germans used it as an arms depot and an antiaircraft observation post during World War II, and their parting shot was purposely blowing up the structure as they departed in August 1944. Today, only a portion of the façade remains.
---
Tasting Notes defined
Complex/Complexity 
Complexity is the way that flavors and aromas interact with each other, often creating entirely new flavors. Intense flavors and longer finishes (how long the flavor stays on your palate) are traits of higher-quality wines. One popular wine retailer shares this analogy: some wines are one-note melodies, others jazz renditions, and some can be a complex symphony. Tickets to the symphony usually cost more.  

---
Vineyards and wine contributed to the area's popularity and growth. In 1344, nearly half of the commune around the village was devoted to growing grapes for wine. By the late 1700s, the area was famous for the quality of its Châteauneuf du Pape wines, and in 1893, the village of Châteauneuf Calcernier was officially named Châteauneuf-du-Pape.
Enough of the history lesson; let's discuss the wine by the same name. Châteauneuf-du-Pape is so delicious that it often overshadows other wines from the southern Rhone Valley. The red wine is traditionally a blend of grenache, syrah, and mourvèdre grapes though other grape varieties can be added. Châteauneuf-du-Pape AOC permits 13 different grape varieties, but the blend must be predominantly grenache.
While some bottles can sell for more than $600, many delicious and less expensive labels are available locally. Costco even offers an exclusive Kirkland Signature Châteauneuf-du-Pape from Domaine de Nalys for about $20. Surprisingly tasty, the Kirkland vintages I sampled (2012-2016) were medium bodied and smooth. The flavors became more intense after they were decanted awhile. These are definitely "drink now" wines, though, because they didn't seem as complex as more expensive Châteauneuf-du-Papes.
One of my favorites, La Fiole du Pape Grand Vin de Reserve, even has its own legend. You can't miss the gritty, distorted bottle in local wine shops, including Two Old Hags Wine Shoppe in Leesburg. Usually wrapped in delicate paper, some people think the bottles pay homage to a great fire in Châteauneuf-du-Pape, where only a cellar and a few melted bottles survived the raging heat. Pioneer bottler and independent winemaker M. Charles Brotte actually "created" the bottle for a competition of Provence ceramists. Brotte won the competition with a bottle shaped to illustrate "the wild movement of the grenache vine twisted in the strong mistral wind." The unique bottle remains popular almost 70 years later with more than 2.6 million produced annually.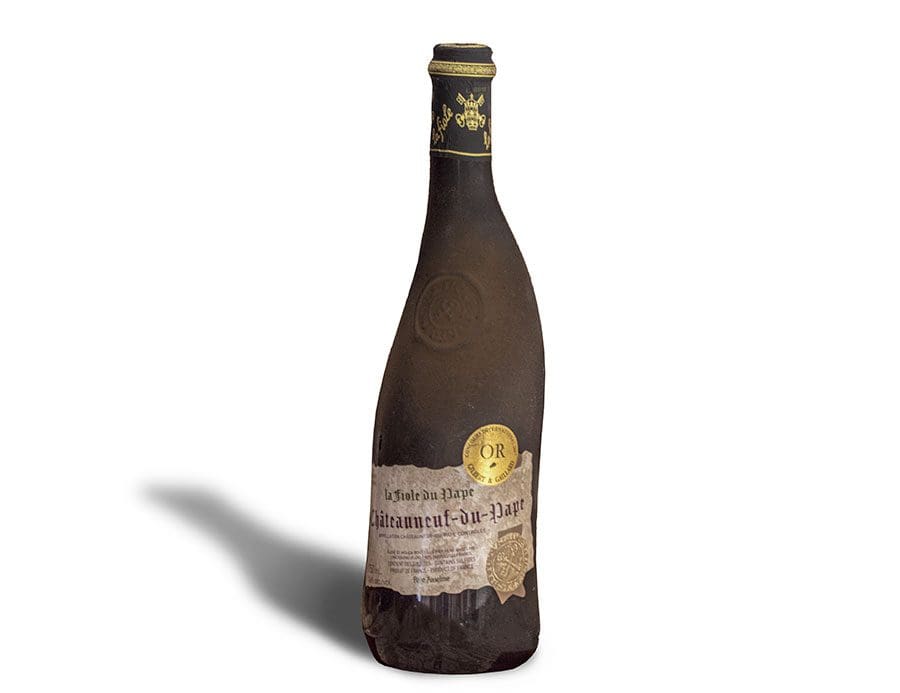 Brotte was a marketing genius because he also was the first to create a non-vintage red cru. Inspired by Champagne producers who make non-vintage wines to ensure consistency of style year after year, he applied the same process using his house reserve wines (some aged five years) in his Châteauneuf-du-Pape blend. The smooth, already mature La Fiole du Pape Grand Vin de Reserve pairs well with blue cheese, meats, and especially chocolate desserts. It sells for about $35 locally. Although the bottle looks like it's been aged awhile, La Fiole is another "drink now" wine.
Other popular and affordable Châteauneuf-du-Pape producers include Le Fiacre du Pape, Barton & Guestier, and Roger Sabon Prestige.

---
The Grape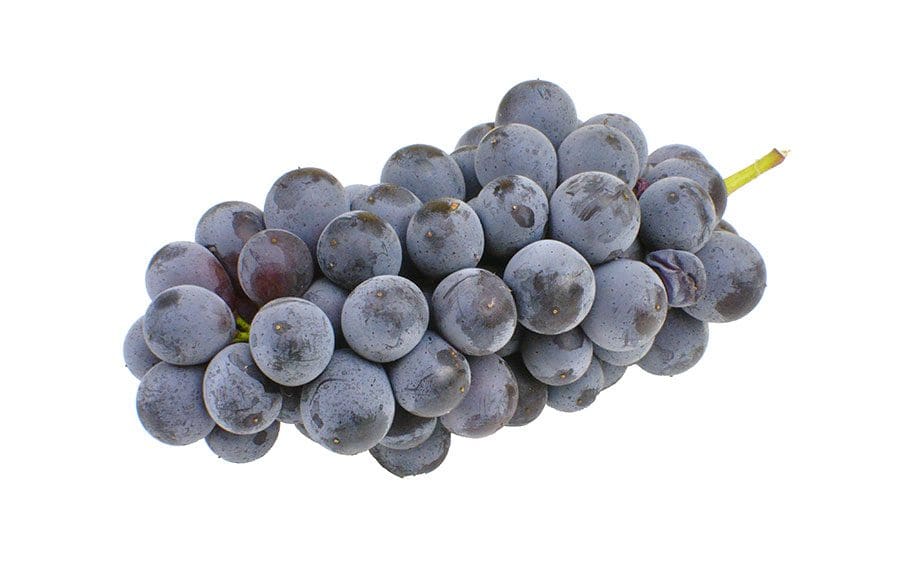 Grenache 
While Châteauneuf-du-Pape wines usually are blends of several grapes, the predominant grape must be a grenache. Châteauneuf-du-Pape often is composed of about 80 percent grenache. One of the most widely planted varieties in the world, dark-skin grenache grapes need hot, dry conditions because they ripen late.