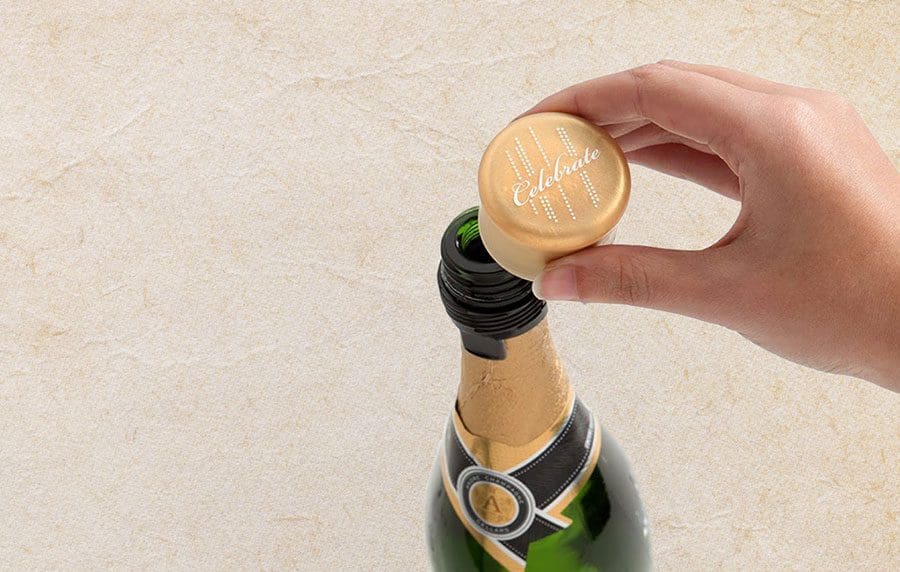 Surprise your friends with these holiday gift ideas.
Accoutrements designed to make wine drinking even more enjoyable continue to abound year after year. We've got some tried-and-true suggestions as well as some new ones that are sure to please the oenophiles on your Christmas gift list.
'Wine Folly: Magnum Edition – The Master Guide'
by Madeline Puckett
If you are a fan of the Wine Folly website, you'll love this new hardcover book. "Wine Folly: Magnum Edition" is the perfect guide for wine lovers hoping to take their wine knowledge to the next level. The book includes detailed maps of the top wine regions, as well as up-and-coming areas such as Greece and Hungary. Learn about wine labeling and classifications along with how to pair food and wine. It's the ultimate gift for any wine lover. SRP: $18
amazon.com


Caddy Golf Wine Tote
by Primeware Inc.
If the golfer on your gift list likes wine, then he or she is going to love the Primeware Caddy Golf Wine Tote. It is one of those kitschy gifts that is bound to be a hit on Christmas morning just because it's so unique. Made from premium faux leather, the caddy golf bag is lined and well-constructed. Each bag comes with a corkscrew and a dedicated pocket for it … along with a pocket for a couple of golf balls. SRP: $59.99
totalwine.com/accessories or primewareinc.com
Glacier Rocks
by Viski
Chill a white wine at a moment's notice with these unusual-looking stainless steel "globes" from Viski, a company known for its unusual barware products. Four freezable wine globes come with a storage pouch. Freeze the globes for four hours and then drop them into your white wine before serving. Viski also makes basalt stone cubes for chilling cocktails and mixed drinks. SRP: $25
truebrands.com/viski-home

Original Vinturi Red Wine Aerator
by Vinturi
This tried-and-true aerator is one of Oprah Winfrey's favorite products as well as one of mine. I've used the Vinturi aerator for years, especially on tannic wines that need to be opened hours before they are served in order to "breathe." The Vinturi aerator's patented technology develops the wine's flavors in the time it takes to pour a glass. Only recently did I learn that the sound when pouring the wine through the aerator is unique to Vinturi and is one of the ways to tell if this is the authentic product. The patented design draws in the proper amount of air, which mixes with the wine for the right amount of time. With perfect aeration, wine develops a better bouquet, enhanced flavors and a smoother finish. SRP: $29.99
vinturi.com
Double-Walled Wine Cooler
by Vinturi
I've bought and written about several Vinturi products over the years. So far, I've always been happy with the quality from this internationally known company. The Vinturi Double Walled Iceless Wine Cooler keeps pre-chilled wines or champagnes at a perfect serving temperature for hours. This sleek and stylish design is perfect for a romantic dinner or relaxing on the lanai. Standard-size wine or champagne bottles will fit, and the stainless-steel double wall prevents condensation. SRP: $19.99
vinturi.com
Corkcicle Canteen 
by Corkcicle
The 25-ounce Corkcicle Canteen holds a full bottle of wine, and if you are wondering why you need it then you have never taken wine to the pool or beach. This sturdy, insulated thermos goes anywhere glass can't. Best of all, it keeps beverages cool for 25 hours, so your wine will stay cool for as long as you can stand the sun. The shatterproof stainless-steel interior linking doesn't affect the taste and is easy to clean. SRP: $40
Alada's Gifts, Leesburg 

Capabubbles
by CapaBunga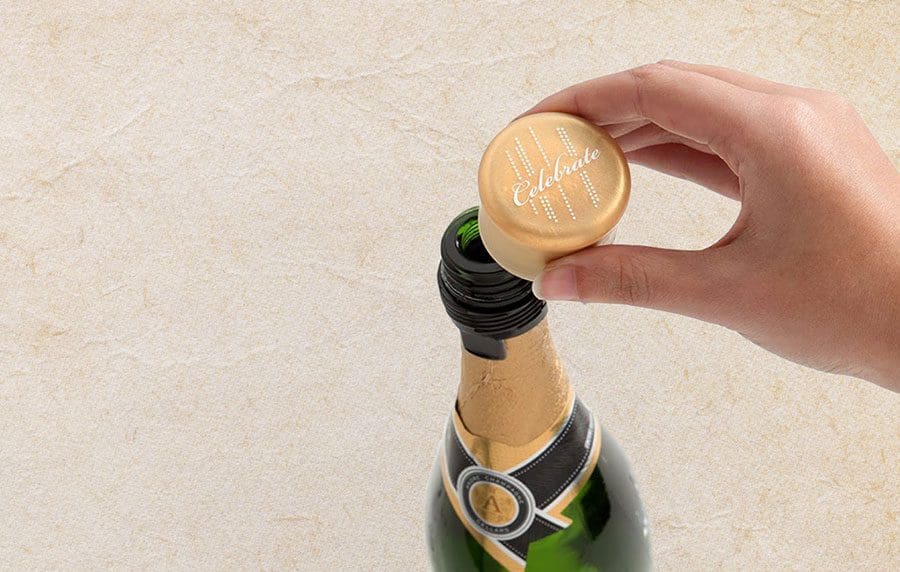 I'm the only one in my house who likes sparkling wine, but I rarely open a bottle for just me because pouring only a glass or two would be a waste. Champagne loses its fizz after opening, but this new reusable silicone cap solves the problem if you want to save the remainder of the bottle for later. CapaBubbles is an adaptation of the original CapaBunga resealing cap. The two-piece CapaBubbles has a threaded insert that clips under the flange of the sparkling wine bottle. The cap is then twisted down on top of this piece, preserving the bubbles in sparkling wine for up to a week. SRP: $9.95
capabunga.com/collections/capabubbles