Outstanding Student: Ansley Gray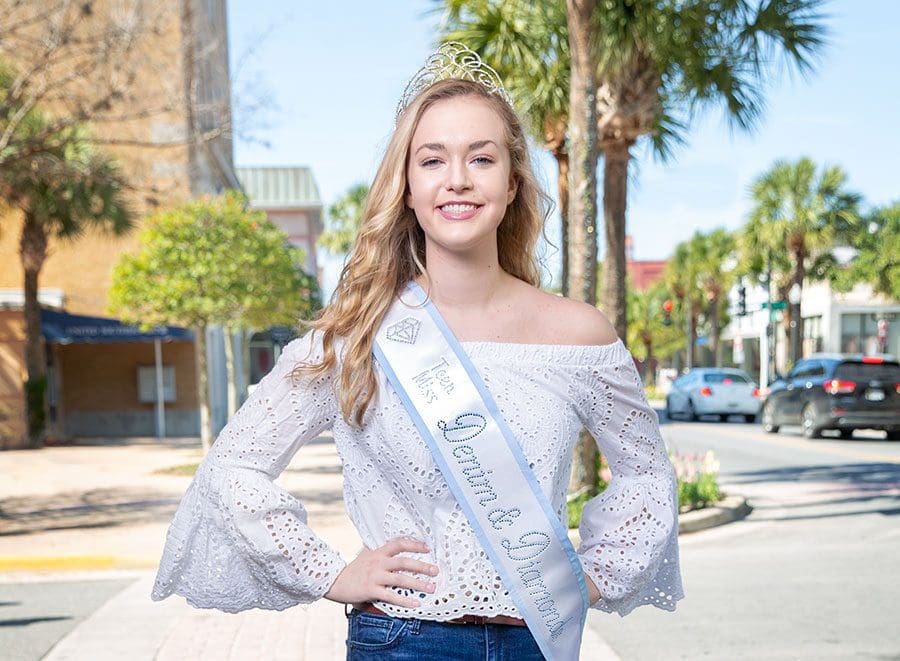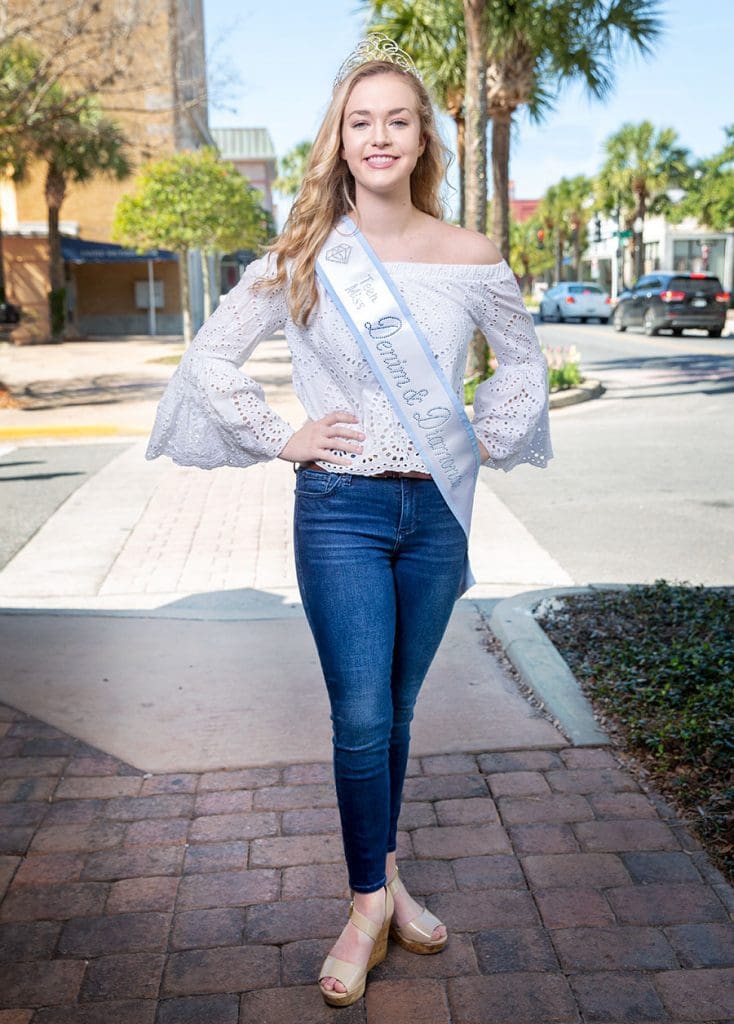 Sophomore, First Academy – Leesburg

2018 Teen Miss Lake County and Teen Miss Denim and Diamonds.
Member of Dance Dynamix competition team.
Has 3.65 GPA and belongs to National Honor Society.
Also has been a cheerleader and yearbook staff member.
---
What's the best part of being Teen Miss Lake County?
Getting to volunteer at different events and doing everything with my sister queens.
Do you plan to continue in pageants, and how have you benefited from them?
Yes, I love being on stage and participating in them, and also getting to do all the volunteering. Pageants have been a huge benefit to my life as I now can look people in the eye with confidence when I speak to them. I am 16 years old and know the importance of volunteering and helping others in need. Pageantry has taught me more life skills than anything, and I will now be able to interview for jobs, be more confident in myself, and make good life choices.
What do you like about dancing?
I love dancing because I get to be myself and have fun. Plus, I really like dancing on the stages.
Favorite dancer?
Maddie Ziegler or Expressenz Dance Center (of Indianapolis).
Favorite movie about dancing?
"Hairspray."
Favorite singer?
Shawn Mendes.
Favorite subject in school?
English. The way English is taught by my teacher at my school has made it fun and interesting. She makes us enjoy it while getting an education. An added bonus is that I also like to read.
True or false: "I can't go a day without social media."
True.
What's your biggest pet peeve?
When people don't use manners and are rude.