Local Talent: Artwork in the workplace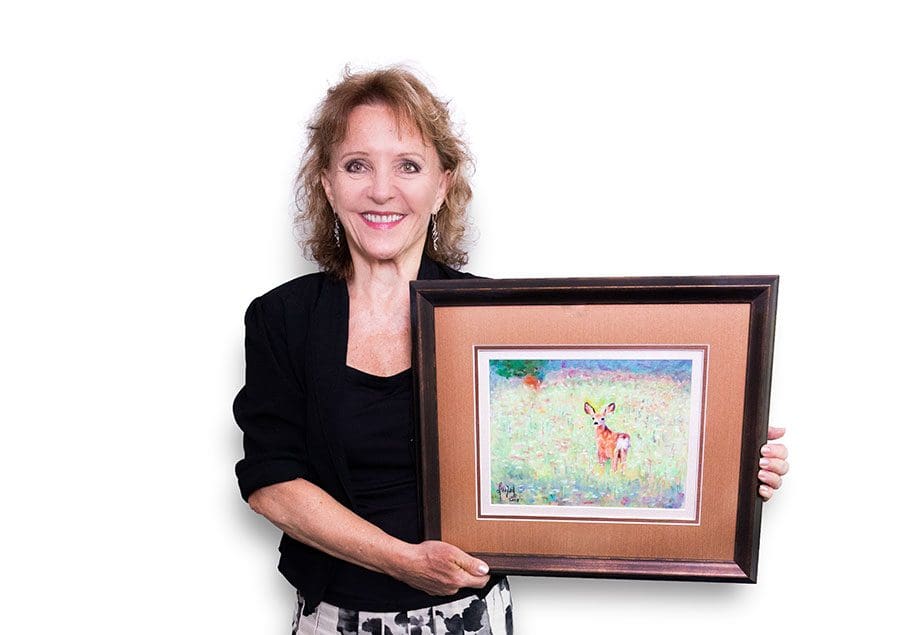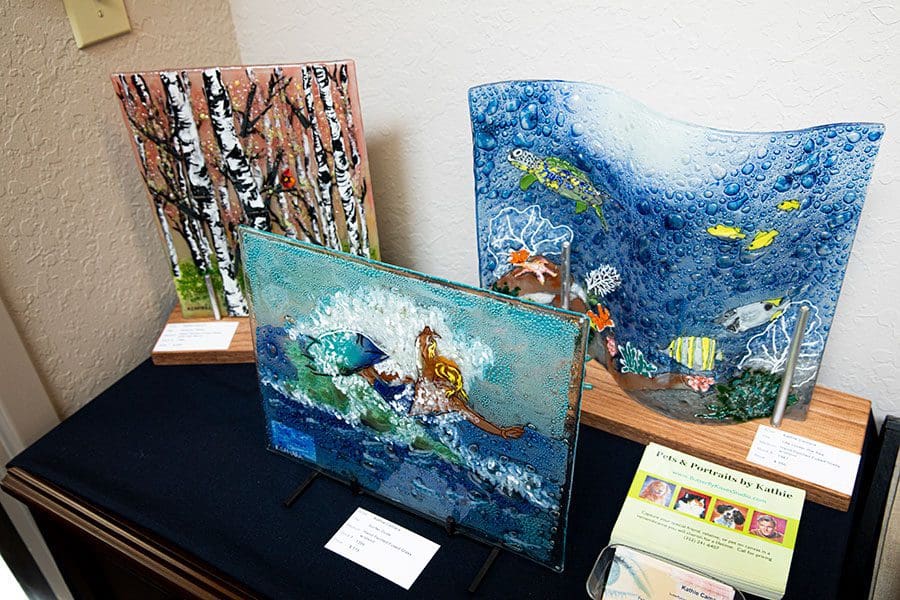 A Leesburg business gives local artists a unique venue.

At many offices, employees are herded into gray, dreary cubicles where they dust off plastic plants and stare at drab walls.
At Florida Plus Realty, however, the office is a vibrant palette. The staff works amid a colorful gallery of artwork that fills the walls of every room of this office at 26736 U.S. Highway 27, Suite 103. The gallery displays paintings in watercolors, oils, and acrylics, fused glass, ceramics, sculptures, photography, and more.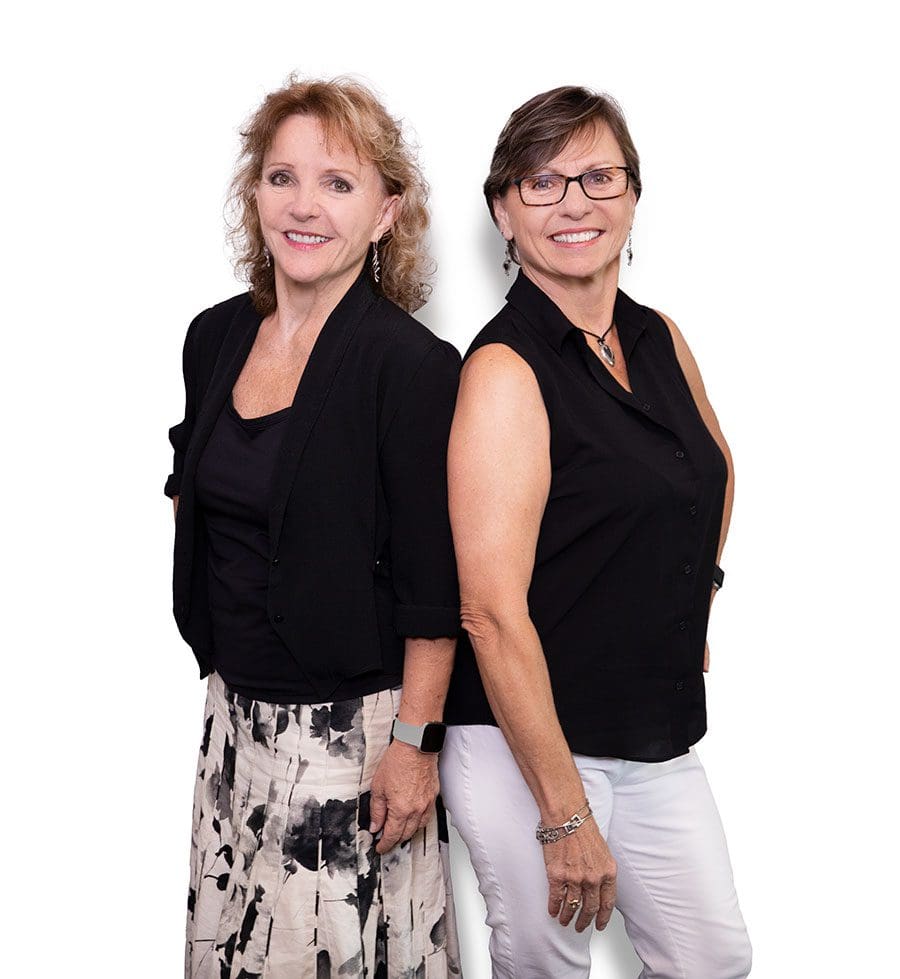 Sisters Lesley Greenslade and Nicky Martz co-own the company, and Lesley also is a "weekend artist." Last year, they had the novel idea for an office gallery to promote local artists, particularly residents of the 55-plus communities served by their company.
The goal is "cultivating relationships with like-minded people," Lesley says.
"This has given me an opportunity to combine my personal passion with my business," she says. "Talking to artists and being able to look at the beautiful work that's on the walls and then inviting our customers to participate, too, has been really rewarding for everybody."
Art lovers can drop in during business hours to browse or get a tour. The company periodically hosts exhibitions in combination with events such as the Neighbors Meeting Neighbors happy hour, where guests can dine and drink next door at Rodello's Italian Restaurant, which also displays paintings. Art patrons buy directly from the artists, and the realty company does not receive a commission.
Vonnie Wills, an art club member at the Plantation at Leesburg retirement community, admits the idea of an art gallery in an office seemed unusual.
"I thought there was still enough opportunity there for people, especially people that were coming down from Northern states to buy houses, that may have wanted to update some of their artwork and encompass more of a Florida feel," she says.
Vonnie specializes in acrylic, oil, and pastel paintings that have a "Florida feel," such as "Later Gator," a sunset over a swamp, displayed at the gallery. She usually creates scenes from her imagination but also likes to paint plein air, or outside on location.
"In my estimation, it's the purest form of artwork that you can get because you're right there, you're putting down your images, your colors, what you're seeing, right on paper," she says. "This is totally you and nature."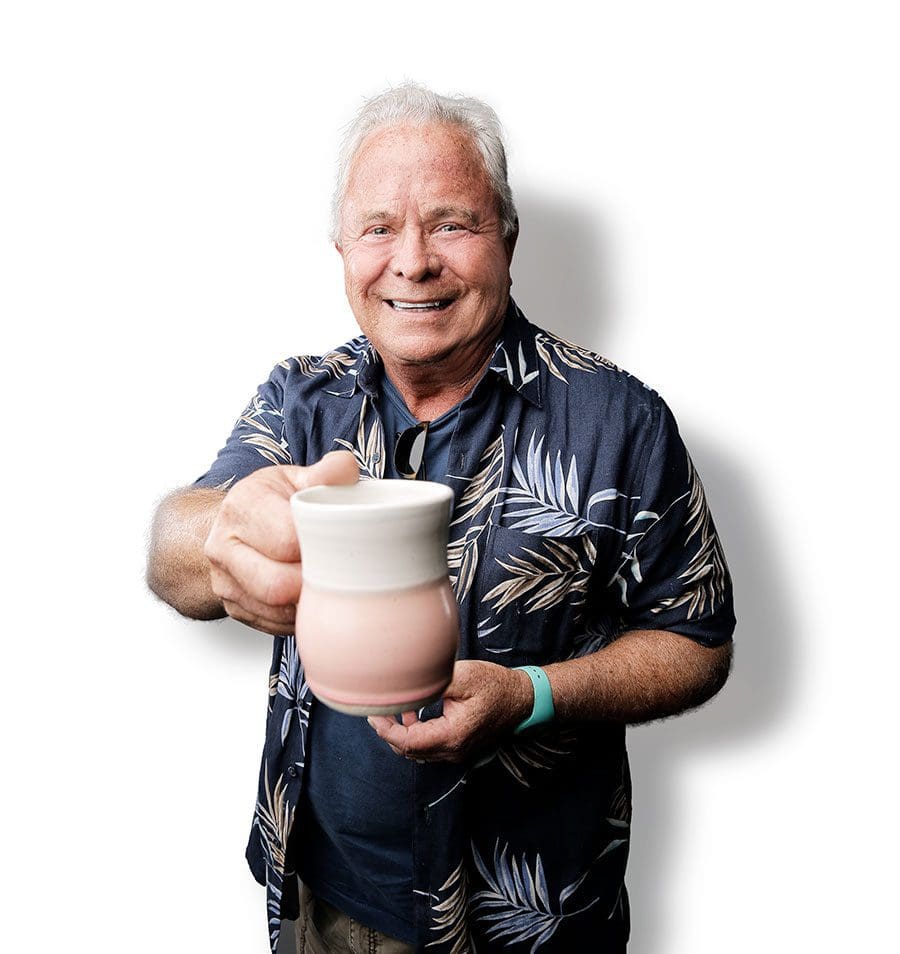 Steve Gordon, a Sorrento potter, said, "Why not?" when he was approached to display his work. Steve is one of only 20 or so artists in the world who creates crystalline porcelain vases, a difficult process requiring about 18 exacting techniques, he says.
"People are going to come in to the office, so why not expose them to art?" he says.
Margi Geiger, of Plantation, has a variety of work on display but her true love is photography. She starts with a photo, enlarges it through photo shop and puts the print on canvas, giving it the appearance of a painting.
She also combines photography with the medium of alcohol ink. She pours the ink on a small ceramic tile, takes a photo of it and again blows it up to create a larger image that looks like a painting, often with psychedelic colors and shapes.
"It's a fascinating medium because you somewhat have control, but on the other hand, it has sort of a mind of its own, too," Margi says. "You might start out with an idea and before you know it, it's morphed into something else."
Margi has sold a few pieces at Florida Plus Realty and says she enjoys having her art on display.
"What a clever idea," she says of the gallery. "Those women have their act together. They definitely thought outside the box in coming up with this idea."