Ask the Expert: Custom Woodwork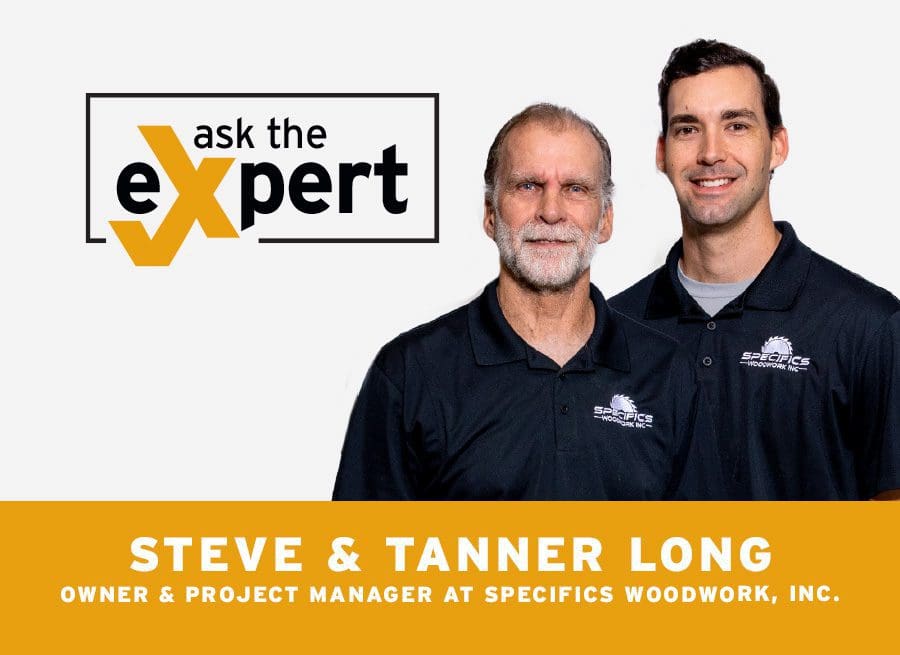 Why should I go custom?
A couple of major benefits with custom woodwork are that you get quality materials and are ensured 100 percent satisfaction with your project. 
First off, going with custom woodworking means that you don't have to settle for builder grade materials, which is what you get at most big box stores. You are settling for much less because the materials they are selling are not near the quality that we build all our woodwork projects with. The quality materials we use are meant to last and look good for years to come. Although they may cost a little bit more, you're going to get a lot more bang for your buck in the long run.
Second, going custom means you get exactly what you want because of the personalized service you'll receive, starting with the moment you call in to tell us what you are looking for. The first thing we do is set up a meeting at the location where your project will be housed to take exact measurements. We then create a rough drawing so you can see your project on paper and know what to expect. From there, we go back to our shop and create what we call shop drawings that basically allow you to see the project to scale and from every different view imaginable. After that, you can make changes, add, or subtract features, and once you okay it, we start building to your exact specifications.
The entire process is very hands-on, and we communicate back and forth with you until your project is complete.
Perhaps the best part is knowing that your project—from picking the lumber to the custom stains and 100 different mouldings we make in house—is completely unique and handcrafted with care by experienced woodworkers, true artisans some people consider a dying breed. 
Specifics Woodwork is a family-owned and operated business based in Lady Lake. The workmanship goes unmatched because the owner of the company, Steve Long, plays a very hands-on role in every project. Specifics Woodwork has also been morphing to customer wants/needs over the years. We have the ability to complete entire remodels including: adding or removing walls, changing doorways, and adding support columns and beams. This makes it much easier for a customer looking for a one-stop shop for their remodel.
We are a one-stop shop for home remodeling