ATHENA NY DINER: It's Greek To Me!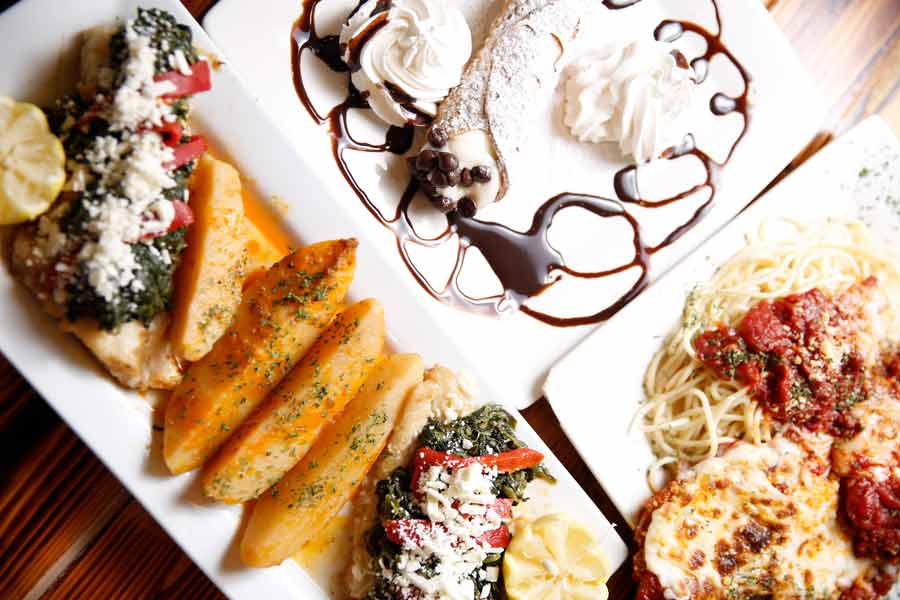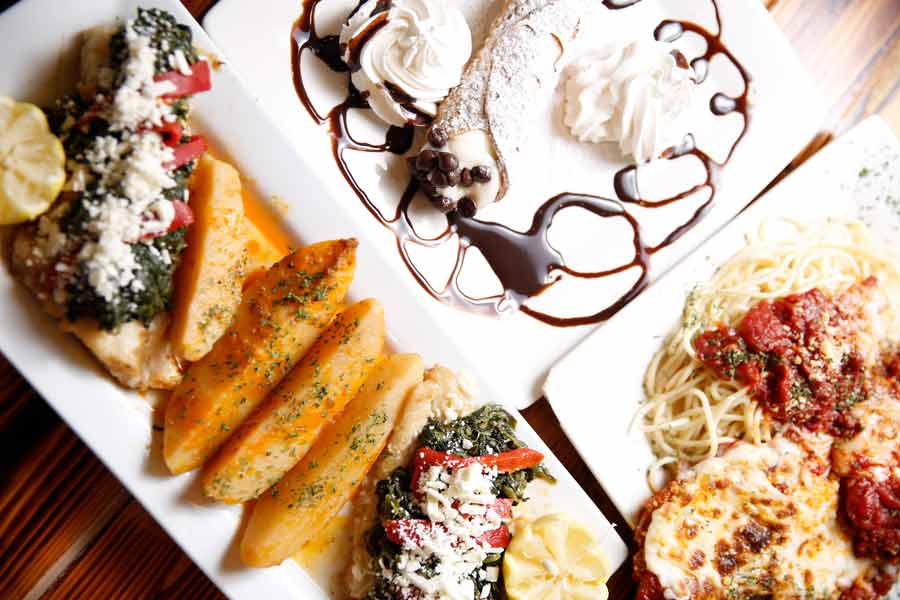 ---
PHOTO: Fred Lopez
---
Athena NY Diner has a following of regulars who crave Greek and New York-style cuisine, and they're pleased to get the dishes they love at the restaurant's new location in Lady Lake.
Formerly known as Athens New York Restaurant, the eatery was in a smaller location in The Villages' Spanish Springs Town Square for five years before the owners chose not to renew the lease. The new site at 360 U.S. Highway 441 offers ample parking, a relaxing, larger dining area with plenty of long tables to seat big groups, and an inviting touch of Greek décor.
My friend and I went at lunchtime and we enjoyed perusing several menu choices. My Athena Haddock was cooked to perfection and topped with sautéed spinach, garlic, roasted red peppers, and feta cheese in a slight lemon butter wine sauce. It was served with a house salad and choice of a side item—my rice pilaf was tender and delicious.
There are several other tasty ways haddock can be ordered at Athena NY Diner, including beer battered, fried, potato crusted, French-style or broiled with different seasonings.
Shrimp Scampi, ribs, brisket of beef are among menu offerings, along with lamb shank, Greek combo platter, and Mousaka—layers of potatoes, ground beef, and sliced eggplant topped with béchamel sauce and served with Greek salad and pita bread.
My friend raved over the thick and hearty Chicken Parmigiana sandwich she ordered, which featured fresh breaded boneless chicken topped with marinara sauce and mozzarella cheese. It was served with fresh, crisp fries.
We were thrilled to learn freshly made specialty desserts were available, too, yet the offerings vary daily, such as strawberry cheesecake, éclairs, and a chocolate mousse cheesecake. The sweet treats we sampled—cannoli, baklava, and Mexican wedding cake cookies—were heavenly and the crowning touch to our meal.
Our server invited us to come back to savor breakfast at Athena, where traditional favorites of buttermilk pancakes, Belgian waffles, French toast, omelets, Philly Benedict, Italian Frittata, steak and eggs, and breakfast sandwiches are available. Breakfast is so popular at Athena that the meal is served until 2 p.m. on weekends.
---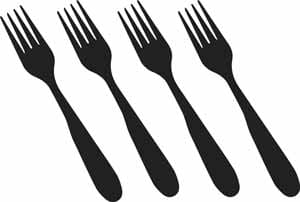 4 FORKS (OUT OF POSSIBLE 5)
Athena NY Diner
360 U.S. Highway 441
Lady Lake, FL. 32159
352.750.5227
FORK REPORT: Casual dining. $$//Seated immediately (lunch hour) Wait for meal: 18 minutes
OUT-OF-THE-ORDINARY STARTERS ($4.95-$12.95): Fried Calamari, Saganaki, Spanakopita, Tzatziki, Athena Feta Platter, variety of soups.
ENTREES: ($9.95-$16.95): Ribeye steak, twin pork chops, Chicken Marsala, Haddock Fish Fry, Athena Haddock, Shrimp Scampi, liver, lamb shank, baby back ribs, among many others.
---
HOW FORK ON THE ROAD WORKS: Our reviewers are objective and unbiased. This is not a paid feature. Our reviewer makes one unannounced visit and we pay for our meals.
---
Originally from Anderson, Ind., Theresa worked for The Herald-Bulletin for many years. After experiencing a winter with 53 inches of snow, her late husband asked her to get a job in Florida, and they headed south. Well known in the area, Theresa worked with The Daily Sun and The Daily Commercial prior to joining Akers.
Share This Story!