Attraction: Roughing it, boujee style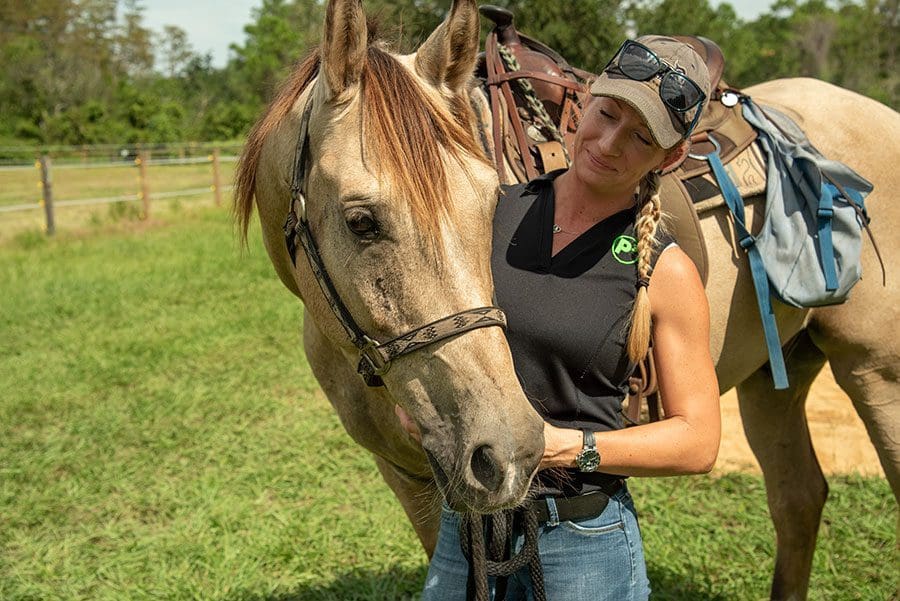 Lake Louisa State Park caters to outdoor enthusiasts, even those partial to the little luxuries of home.
Photos: Nicole Hamel
With the unbearable heat of summer behind us and cooler weather here to stay for a while, people are itching to enjoy the outdoors.
Clermont's Lake Louisa State Park may be just the place to visit, considering there are many activities to satisfy cravings for nature.
Arden Tilghman, owner and founder of P3 Lake Louisa, a private for-profit company that provides services for the 4,500-acre state park, says there is something for everyone.
"You can spend days exploring this park and not see all of it; and believe me, when I say that whatever your favorite outdoor activity is, you can do it here," Arden says.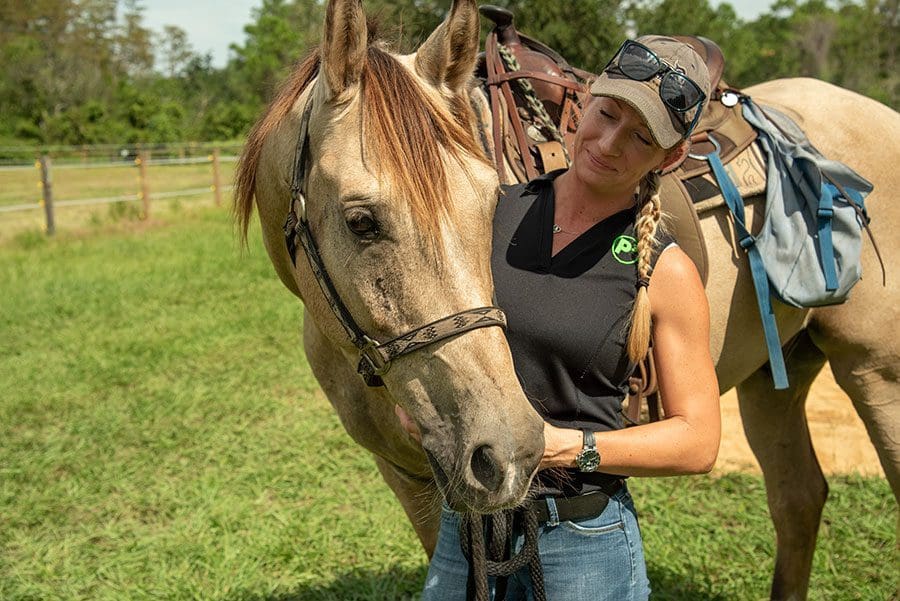 There are 20 miles worth of connected trails for hiking, biking or horseback riding, plus kayaking, canoeing, fishing or swimming in a beach area on the north side of Lake Louisa near a picnic area complete with barbeque grills, playground and bathrooms.
Arden says the park also offers hiking and kayak eco-tours, geo-caching, bird-watching, and special events and weddings can be booked year-round.
People can also camp, but if roughing it is not your thing, do not cross the experience off your list. You can still get the overall taste of it, but with the little luxuries of home or a hotel.
Welcome to glamping.
"Glamour plus camping equals glamping," says Arden of glamorous, or care-free camping.
There are three glamping sites available for rent at Lake Louisa, and 10 more sites are being built because the glamping trend has taken off.
"We started about a year-and-a-half ago by putting up one site, and not really having any idea if there would be an interest in it and it was so popular, it booked solid for enough time, that within the next month, we had another site set up," says Arden.
Each luxe tent comes equipped with A/C and heating units, a queen bed with linens, a coffee pot, an inside seating area with lighting, exterior seating with lighting, a firepit, grill and picnic table.
The 10 new sites, which will be located in their own glamp area by year's end, will have dedicated bathrooms.
Arden says she has witnessed glamping win over even the least outdoorsy of people.


"We see situations where someone in a group is a really enthusiastic camper, but their partner or their spouse or other family members aren't so sure," Arden says. "This is a really nice middle ground, especially for someone who's confident of the outdoors, but does not really want to sleep on the floor in the outdoors."
Glamping at Lake Louisa starts at $120 per night and each 220-square-foot tent sleeps four people. If more bed space is needed, sleeping bags or air mattresses are allowed or a request can be made during the reservation process.
Arden says she tries to incorporate everything she loves into what her company offers and is happy to see glamping taking off.
"I did real, official, roughing-it-camping for a long time when I was younger, but the little luxuries of home are nice," Arden says. "We also recognized here, being so close to Disney, there's a large group of people with an interest in this but who didn't have the equipment, or the experience or the understanding of how to do it."
And perhaps one of the coolest things is having free reign of exploring the other park amenities, day and night, she says.
"It's kind of a special time in the campground at night, especially a private campground like ours, because unless you are a registered camper, when the park closes, you have to leave," Arden says. "Also, when the sun starts to go down, it starts smelling like a cookout; it's lovely, but it's quiet enough too."
Most of all, Arden says that no matter what adventures guests choose, she likes it when people discover and enjoy Florida's lesser-known beauty and charm.
"I'm a huge nature nerd. I love all of this. It's fascinating. I have a deep appreciation for Florida, and here at the state park specifically, we have a couple of really unique environmental things going on," says Arden. "We're on the Lake Wales Ridge and we're on the border of the Green Swamp, so there are a ton of endemic species that our park is kind of a harbor to."
She continues: "A lot of our locals have some awareness of that, but a lot of them come in and are still surprised to learn and understand what's in their own back yard, but who I particularly love to share this with, are tourists and other people who think of Florida as just beaches and theme parks; there's so much more to it."
For information or to reserve a glamping site, book events or other activities, visit lakelouisastatepark.com or call 352.503.4489.
---
Lake Louisa State Park
7305 US-27, Clermont / 352.503.4489
lakelouisastatepark.com
Hours: Monday to Sunday from 8 a.m. to 8 p.m.
Originally from Nogales, Arizona, Roxanne worked in the customer service industry while writing independently for years. After moving to Florida in 1999, Roxanne eventually switched her career path to focus more on writing and went on to become an award-winning reporter for The Daily Commercial/South Lake Press newspapers for 16 years prior to coming on board with Akers Media as a staff writer in July 2020 – her dream job come true.
Share This Story!