Outstanding Student: Austin McGrath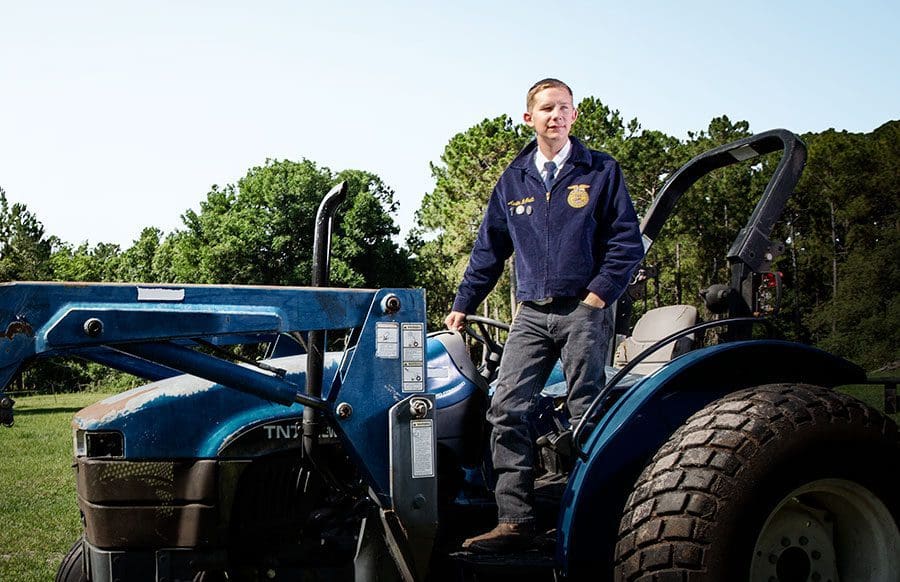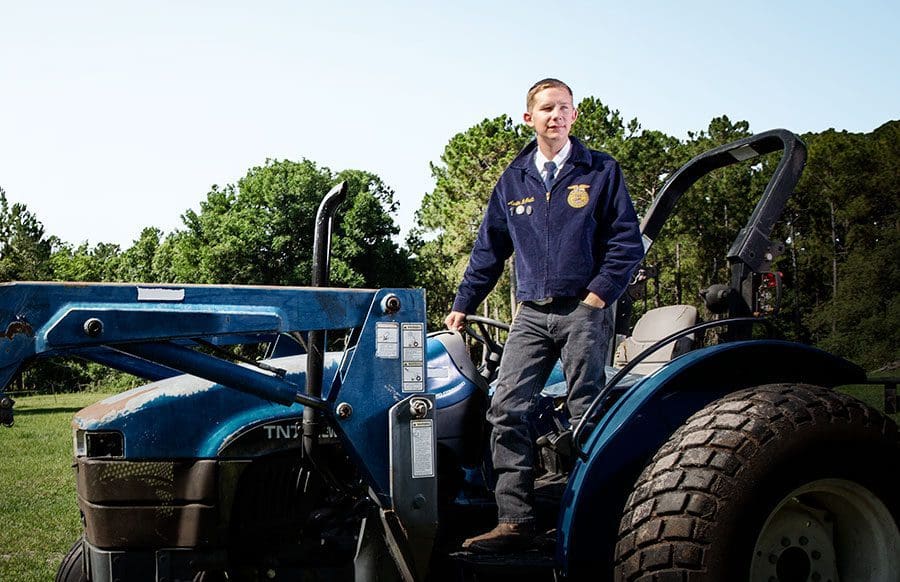 He won first place in the Tractor Operations Contest at Marion Technical Institute and moved to the state-level competition.

Vital Stats
Age: 18; Parents: Tami Mosier and Joe McGrath.
Graduating from Tavares High School; GPA: 3.2.
Born in Leesburg.
Plans to attend Lake Tech to become a certified welder.
One word that describes me:
Spontaneous, because I never know how something is going to go and just make the best of it.
How did you become interested in agrisciences?
One of my good friends, Abi Lawson, was in it, and she told me about it and what all they do. It seemed interesting to me.
Which tractor brand do you prefer?
If it gets the job done then it is great, but if I had to choose, it would be John Deere.
What is your favorite thing to do related to the tractor contests?
To actually drive the course. I think that it is fun to drive the tractor period, but put in a little bit of a challenge and it makes it 10 times better.
Other interests:
I enjoy working on anything that has a motor or see what I can engineer myself.
Have you ever watched the classic TV show, "Green Acres"?
No.
Any farm animals as pets?
I do not, but I have raised a pig to show in the Lake County Fair for the past four years.
Favorite food:
A nice steak dinner with mashed potatoes.
Your hero:
Both of my parents for teaching me the values of life and making me the person I am today.
Favorite sport:
I am really not a sports kid. I would rather be outside or be with friends.
Guilty pleasure:
Procrastinate; leave everything to the last minute.
Dream place to live:
Somewhere away from the city limits on a piece of property where I can have my own shop full of tools and toys where no one can bother me.
What I want to be doing 10 years from now:
I hope to have my own house with a good-paying job and possibly starting a family.

Leigh Neely began her writing career with a weekly newspaper in the Florida panhandle, where she not only did the writing, but delivered the papers to the post office and dispensers. She has been writing ever since for a variety of newspapers and magazines from New Jersey to Leesburg. With her writing partner, Jan Powell, Leigh has published two novels as Neely Powell.
Share This Story!