Social Spotlight: Awesomesauce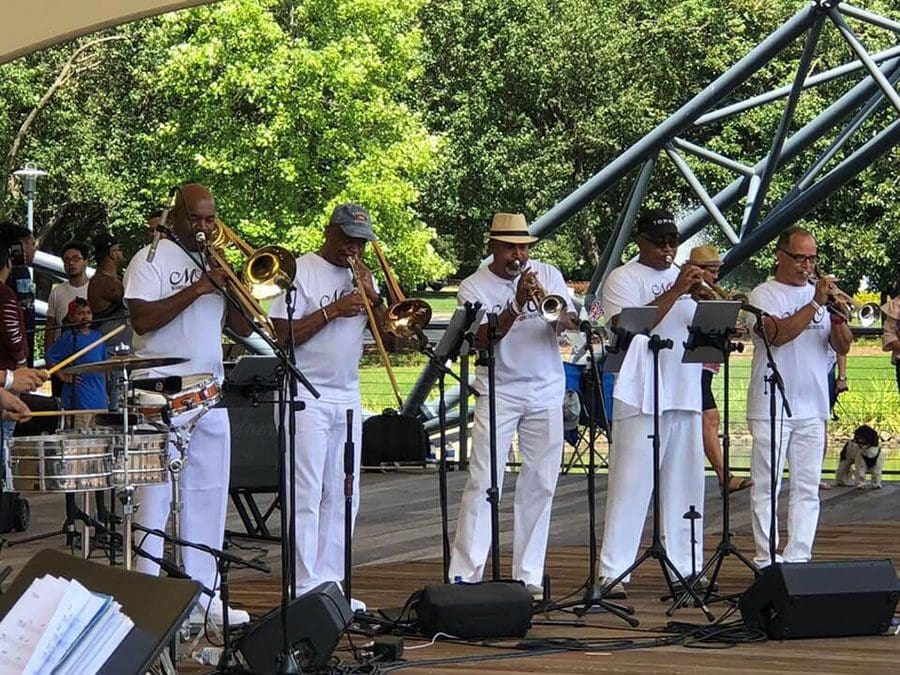 Clermont expands the Sips & Salsa Festival for its second year.

What's hot in Lake County? For people who like salsa both on the dance floor and on their chips, one of the county's newest festivals is "en fuego." Clermont's Sips & Salsa Festival is a street party that provides music lovers and food lovers with all things salsa.
Last year's inaugural festival was so successful that organizers brought it back for a second run with expanded hours, more music, and a larger kids' zone. The free event is scheduled from 2-10pm Saturday, Sept. 14, on Montrose Street and City Hall Park in downtown Clermont. The city and the South Lake Chamber of Commerce are partners in the festival, which is expected to attract about 5,000 people.
"Sips and Salsa is a great opportunity to showcase our diverse culture," City Manager Darren Gray says. "We invite the community to come out and enjoy Latin cuisine and entertainment."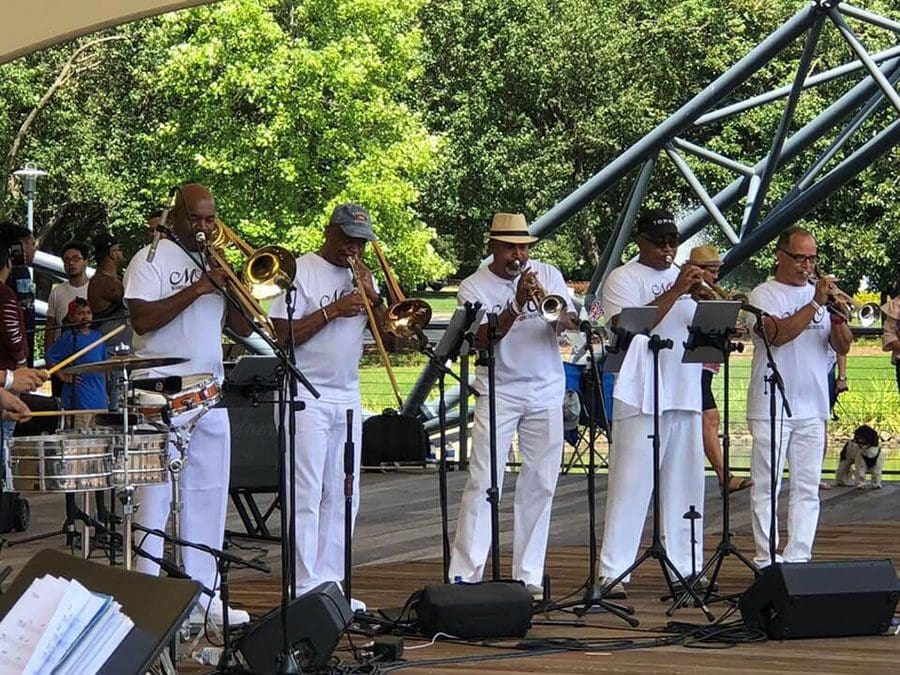 Musical acts include returning headliner Mambo LeBron and His Orchestra. Bassist Angel "Mambo" LeBron Jr. is based in Tampa and originally from New York. His 13-to-15-piece orchestra has played at New York City's Copacabana, Carnegie Hall, and Madison Square Garden. Orchestra Fuego, Awilda Hernandez, Waldo Ivan, and DJ Sammy round out the lineup.
A friend of Mambo's, Marcus Hernandez, is director of Orchestra Fuego, a 12-piece band whose members are split between Orlando and Tampa. Marcus was a musician in New York City "when salsa was on every corner," he says.
"Our music is the old school New York City salsa," Marcus says. "I just wanted to stay true to that sound that I loved back in the '70s and '80s, with a little twist, a little more modernized for the younger crowd, but still true to that New York City salsa beat."
Orchestra Fuego hopes to find out soon whether its fourth album, "Vengan Todos a Bailar," or "Come Everyone to Dance," is nominated for a Latin Grammy. The same-titled single from the album won a Best Latin Song award from Akademia Music Awards. Another single, "Si No Se Enamora" ("If You Do Not Fall in Love"), features well-known singer Osvaldo Román and attracted 100,000 hits in its first week of release, Marcus says.
Sips & Salsa also will offer dancing, a salsa-making competition, chihuahua races, dominoes, cigar demonstrations, and food trucks.
"Last year was a tremendous success for not only our business community, but the community as a whole," says David Colby, chamber president and CEO. "We hope to continue to grow the event in the years to come."
Clermont's Sips & Salsa Festival: Saturday, Sept. 14, 2-10pm, downtown Clermont