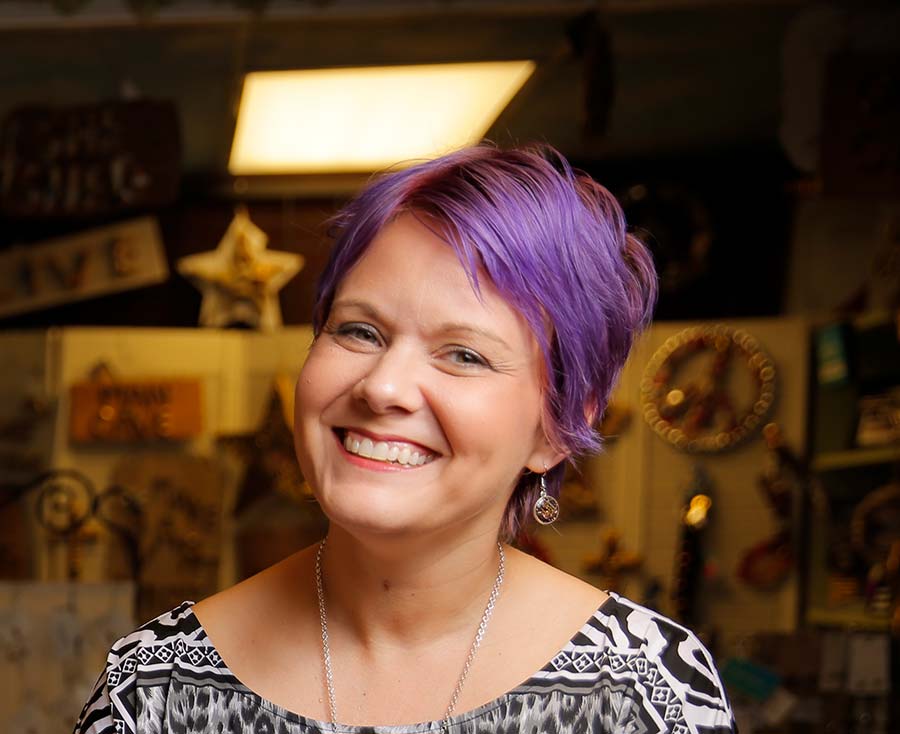 The intricate workings of old time pieces are a local artist's inspiration.
Lori Wisniewski is an artist who holds time in her hands each day she works. Her artwork is created with the elaborate, yet tiny, pieces that go inside watches, and she uses them to create in steampunk style.
"I've been an artist since I was a little girl," Lori says. "My sister and I used to go to outdoor festivals as kids, and we'd sell concrete magnets we made and painted. We'd pour the concrete in little molds, like dinosaurs and flowers."
Lori's sister, Lynn Wisniewski, owns Under the Cherry Blossoms, which features "Positive Products." The ceiling of the shop in downtown Mount Dora is filled with positive quotes, and
A trip to the hospital due to stress brought Lori to Mount Dora to join her sister. "Lynn had a business for several years, and she offered to move me back home," Lori says. "My pulse was never under 110, and I just took it for the first time in a year, and it was 59 because I don't feel stressed anymore."
Lori began Upcycled Steampunk Jewelry around eight years ago. At the time, she made new jewelry from costume jewelry found in antique and vintage stores.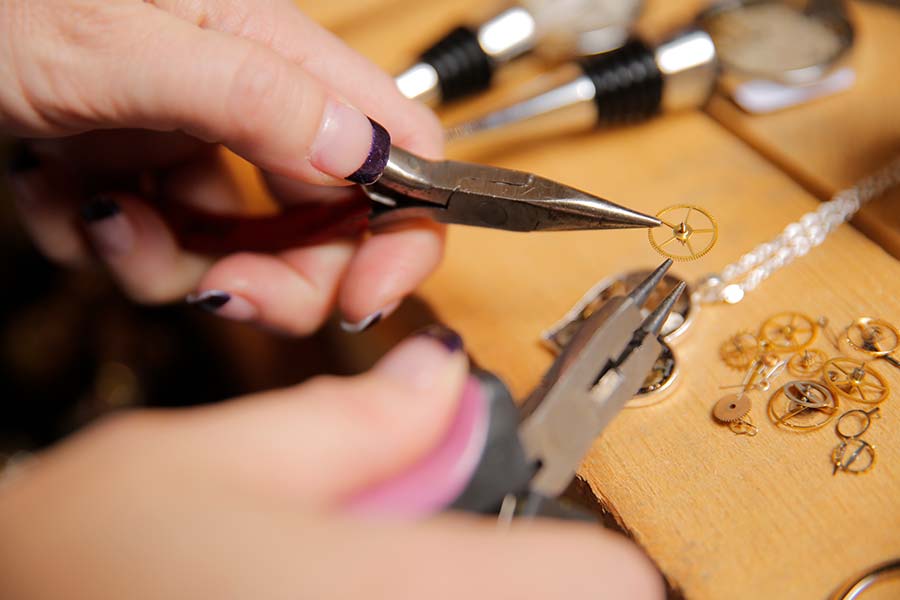 "I was going through a box of jewelry I'd found, and there were a bunch of watch parts in the bottom of the box," Lori says. "I just fell in love with how beautiful they were. It was vintage pocket watches with all the engravings and detail."
Wanting to do something with the pieces of time she'd found, Lori began creating jewelry. "It has evolved because I'd just add a couple of watch pieces here and there. Then I started doing laying them one at a time."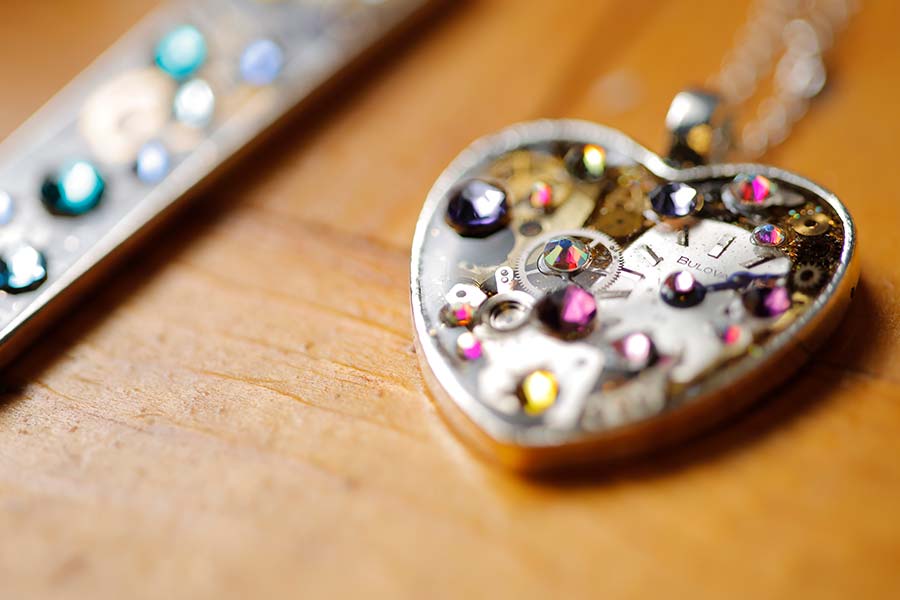 Lori says people love talking about them. When she began creating the first pieces, she worked with only silver. "Now, some have glitter in the background and little inlaid pieces, and I do a lot of positive quotes and feminist quotes in them."
In addition to necklaces, Lori makes earrings, keychains, broaches, and wine stoppers. "I'm in [the shop] all the time, and I'm listening to customers. I keep adding things like business card and cigarette cases. Pill boxes are really popular."
It's art. It's memory jewelry. It's a piece of time lovingly created by artist Lori Wisniewski. She calls it Once Upon a Time, Upcycled Steampunk Jewelry.
Leigh Neely began her writing career with a weekly newspaper in the Florida panhandle, where she not only did the writing, but delivered the papers to the post office and dispensers. She has been writing ever since for a variety of newspapers and magazines from New Jersey to Leesburg. With her writing partner, Jan Powell, Leigh has published two novels as Neely Powell.
Share This Story!