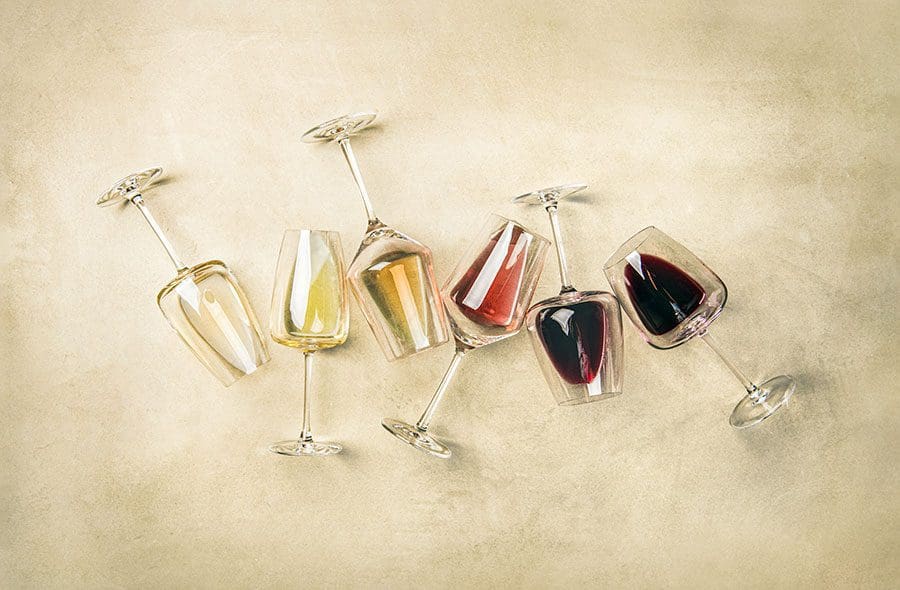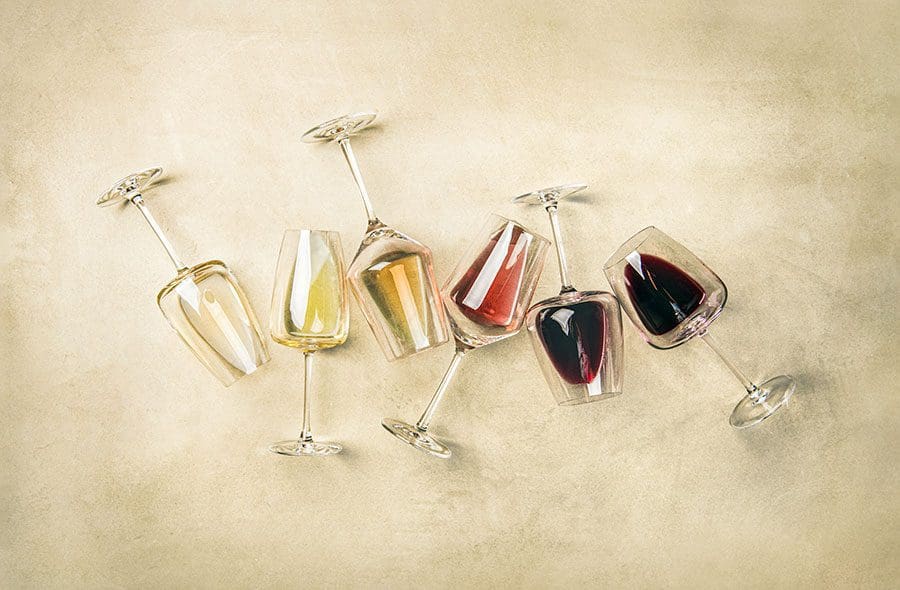 If you want to learn about wine, a good place to start is with the six basic grape varieties that are the foundation for many of the world's best wines.

In a few weeks, I'm scheduled to lead a wine-tasting seminar for a group whose members told me they wanted to learn about wine. Wine can be an overwhelming subject—there's so much to talk about and everyone has different tastes. Trying to find wines that everyone will enjoy can be a challenge and, of course, everyone will have a different knowledge level. A few may know about vintages and vertical tastings, but most will probably just want to know what wine to order when they go out to dinner.
After thinking about these challenges, I decided that starting with the basics would be the best solution. Learning about wine starts with knowing the grapes, and the most important ones are the Big Six: chardonnay, sauvignon blanc, riesling, cabernet sauvignon, merlot, and pinot noir.
Walk into any wine shop or supermarket and you can't miss the wines made from the Big Six. The names of the wines and the grapes are the same. Master Sommelier and author Andrea Immer Robinson calls them the "power elite."
A great way to taste the difference among these varietals is to sample them side-by-side. Have a light cheese and some bread or wine crackers so you can see how food changes the flavors. Serve white wines and the pinot noirs slightly chilled, but not too cold because that will mask the flavors.
Riesling
This grape produces wines that range from very dry to very sweet and usually has the lightest body of the noble white wine grapes. The bottle's back label may have the International Riesling Foundation's scale indicating the level of sweetness. The growing regions also are a clue to the taste and style. German Rieslings tend to be sweet and light bodied; Austria and France's Alsace Region offer the tangiest flavors and are among the most food-friendly wines. A good Riesling is well balanced with the sweetness offset by high levels of acidity.
Sauvignon Blanc
Sauvignon blanc wines are refreshing and light. This varietal usually has strong aromas of citrus (grapefruit, lemon, and lime) and are almost always dry. France's Sancerre wines are also made from this grape variety, and they can have more herbaceous or "earthy" notes like cut grass or green bell peppers. It pairs well with many dishes, especially seafood and vegetarian menus.
Chardonnay
By far the most popular white wine and top-selling varietal, chardonnay is the first choice for many wine drinkers. As soon as you pour a glass, you notice the yellow gold color and the rich scent. It tends to be full bodied with a creamy or buttery texture. Spice, vanilla, toast, and oak flavors are often found in chardonnays that have been aged in oak barrels.
Pinot Noir
Wines made from pinot noir grapes are lighter, both in color and body. They are also food-friendly, especially with a classic pairing of grilled salmon or a savory chicken dish. Generally grown in cool climates, these grapes can be temperamental and difficult to grow; hence, prices tend to be higher. Cranberry and red cherry flavors are found in wines produced in cooler climates (Oregon, Burgundy), while wines from moderate zones (California) exhibit raspberries and black cherries. Pinot noir also is the grape used for French Burgundy wines.
Merlot
Merlot wines lost favor with oenophiles in the early 2000s because vintners responded to the "merlot mania" of the 1990s by overplanting vines, often in the wrong kind of soil and climate, and the wines were not good. Then came the 2004 movie, "Sideways," which really disparaged the varietal. Luckily, winemakers are winning fans back with medium-bodied merlots that have the tannins, acidity, and flavors to make them excellent choices with or without food. The silky, round texture makes it more appealing to some people than tannic cabernets.
Cabernet Sauvignon
Cabernet sauvignon is the top-selling red varietal because of its intensity and full-body flavors. The vines grow well all over the world, and the hardy grapes allow winemakers to achieve consistency and good taste. An excellent cabernet can be found at any price point, whether you're on a tight budget or can afford to splurge. And when it comes to pairing with a steak dinner, it's a classic choice.

---
Tasting Notes defined
Body: Wines often are described as light-, medium-, or full-bodied. The best way to understand the concept of "body" is to think about the texture of milk. Equate skim milk with pinot noir and Riesling; whole milk has medium body, like merlot and sauvignon blanc. Finally, there is rich, heavy cream, which coats your tongue. Chardonnay, with its oaky or buttery flavors, does this. Cabernet sauvignon often is considered the crème de la crème of wines because of its full-body richness and intense flavors.
---
The Grapes
Chardonnay, sauvignon blanc, riesling, cabernet sauvignon, merlot, and pinot noir grapes are considered nobility because of their reputations for making outstanding wines. Often called the "Big Six," these grapes are the foundations for some of the world's best wines. These grapes are grown throughout the world, but climate, terroir, and winemaking techniques differentiate the wines produced from them.