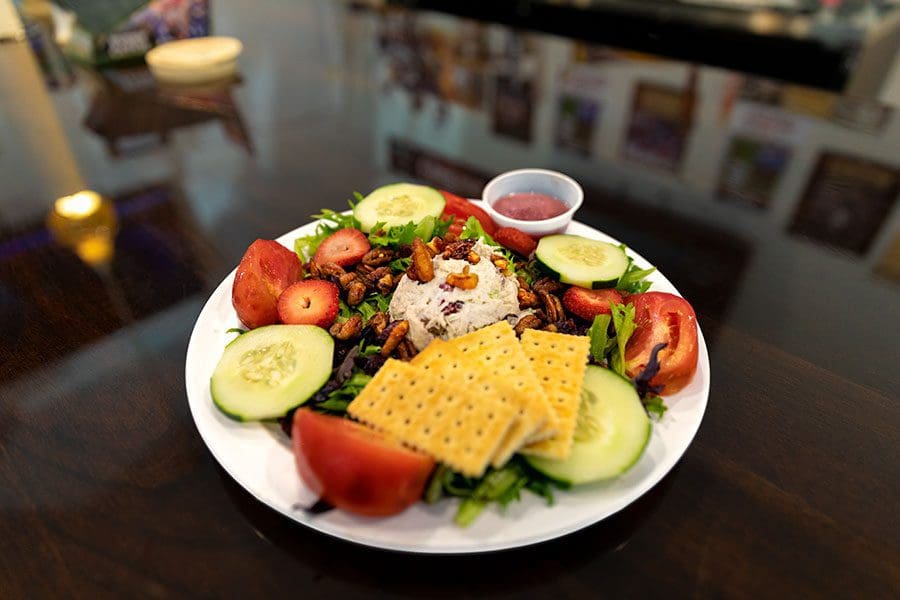 Uniques Antiques & Eats offers up shopping with a homemade meal.
At Uniques Antiques & Eats, customers can shop till they drop … or till their food is ready.
The homestyle diner in Mount Dora is brimming with exactly what you'd expect from the name: unique antiques and unique eats. The owners pride themselves on their made-from-scratch, hearty home cooking, as well as the one-of-a-kind concept and experience that they offer their guests. This new and different business is something antiquers and foodies alike can enjoy.
Owner Debbie Spurlin and her husband have been antiquing for more than 12 years, which is what gave her the idea for Uniques Antiques & Eats. They often would go antiquing and, of course, get hungry. But when they went to eat, they rarely would return to their search for rare pieces. What started as a hobby turned into a passion project for the antique store, and eventually transformed into a dual cafe and shop where customers could eat as well as antique without getting distracted.
The large storefront windows fill the restaurant with natural light as you seat yourself in the small cafe-like restaurant. Next to the eating area is a small room filled with a selection of artsy collectibles, gifts and small home goods such as vintage Barbie dolls, Elvis Presley items, artwork, sports figurines and other items—the best word to describe the restaurant/shop truly is "unique."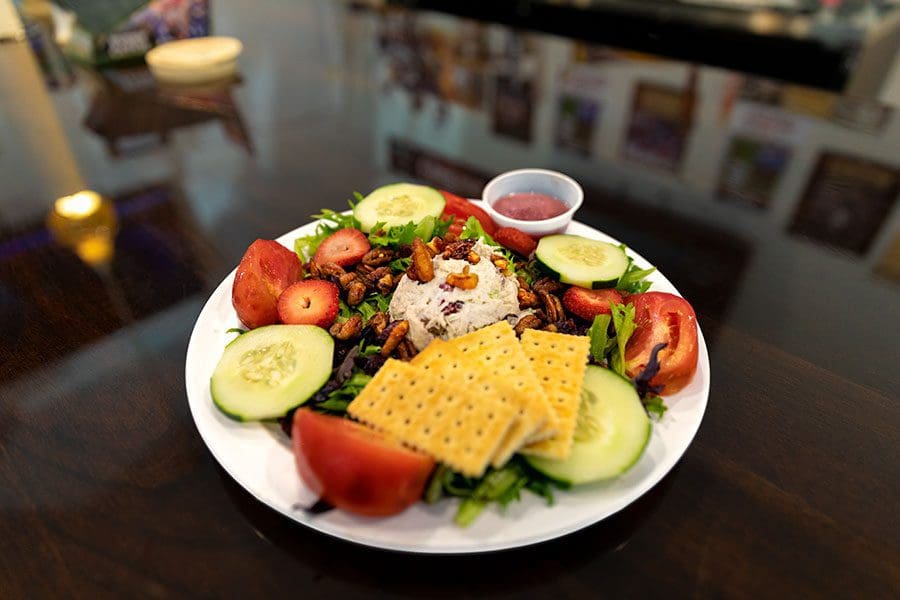 The owners are in the process of buying the building next door and moving all of the antiques there in its own store. The restaurant will keep its name, but the antiques will be by themselves as having them in the same building has been confusing to customers, office manager Janelle Hartzog says. The new store is scheduled to open sometime in December, says Janelle, who adds that she enjoys working at Uniques Antiques & Eats because all of the staff is just like a big family.
A couple of her favorite menu items include the grilled cheese with tomato, and the spaghetti and meatballs. Both the spaghetti sauce and meatballs are homemade. The menu also includes a variety of sandwiches, paninis, salads, appetizers and soups homemade daily—just ask your waitress for the soup of the day. The offerings include chicken noodle, broccoli cheese and chili.
And if you like fried food, this is the place for you. The appetizer menu offers a number of deep-fried goodies, including mushrooms, loaded tater tots, mini corn dogs, mozzarella sticks and jalapeño poppers. These starters and the fan favorite, the mini soft pretzels that come with an incredible homemade beer cheese, are a great addition to your meal.
As for entrées, the restaurant offers many varieties of salads, subs and sandwiches. The Spring Salad, for example, is topped with strawberries, blue cheese crumbles, candied pecans and a raspberry vinaigrette, while the Trio Salad includes a scoop of egg salad, chicken salad and tuna salad on top of a bed of lettuce, tomatoes and cucumber. The salads are fresh and well-textured with the many different toppings offered.
If you're more in the mood for a hearty warm meal, the subs and sandwiches are the way to go. They offer a Philly cheesesteak sub, meatball sub, Italian sausage sandwich, roast beef sandwich, and a turkey, cranberry and swiss panini. There also are cold-cut sandwiches and wraps, as well as a create-your-own option. You can order sandwiches with the usual side of chips or as a combo with half a sandwich and a cup of soup. As if these aren't enough options, the restaurant is still finalizing its menu.
The restaurant's "sports club" offers an impressive selection of wines, sparkling beverages and generously priced beers—just ask the bartender for some recommendations. In upcoming months, the restaurant plans to host sporting events—notably, the NFL's Super Bowl Feb. 2—as well as Sunday breakfast buffets as it becomes more settled in the area.
Next time you're deciding where to take your lunch break during work or between errands on the weekend, or when you're looking for another Elvis plate to finish your collection, make sure to check out Uniques Antiques & Eats for a new experience and good, homemade cuisine. 
---
Uniques Antiques & Eats  
3400 N. Highway 19A, Mount Dora. 352.383.0123. Hours: 11am-11pm Sunday; 11am-3pm Tuesday-Friday; 11am-6pm Saturday 11-6; closed Monday. uniques-antiques-eats.com.

Originally from Buffalo, NY, Victoria graduated from Canisius College in 2018 with a bachelor's degree in English and Writing. In August of 2019, she relocated to Eustis, Florida, and soon began at Akers Media Group assisting with social media projects. Later that year, she was promoted to a full-time writing position at the company and has since found her niche telling the stories of so many of Lake and Sumter County's awesome people.
Share This Story!