Bass tournament coming to Lake County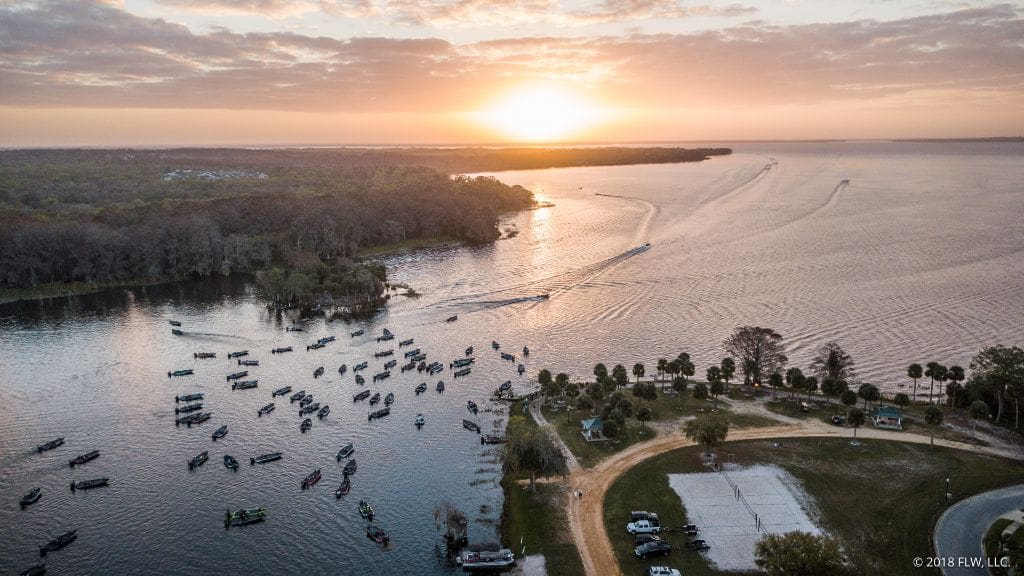 Lake County has reeled in another professional fishing tournament.
The Tackle Warehouse Pro Circuit will be held on the Harris Chain of Lakes from Feb. 20-23. Hosted by Lake County and presented by Bad Boy Mowers, the tournament will feature 154 fishing professionals from around the world competing for a top award of $135,000.
Competitors also hope to accumulate enough points to qualify for the 2020 Fishing League Worldwide (FLW) Pro Circuit Championship.
"This is going to be a really fun tournament," professional anger and Leesburg resident Tim Frederick said in a press release. "We're going to see fish in all three phases—prespawn, spawn and postspawn—and guys are going to be able to fish in a multitude of ways and have success."
Tournament waterways will include Lake Harris, Lake Apopka, Lake Griffin, Lake Eustis, Lake Dora, Lake Carlton, Horseshoe Lake, Little Lake Harris, Lake Denham and Lake Beauclair.
"I think we'll see the field really split up, and I expect that there will be tournament boats in every lake," Tim says. "The key will be finding an area that has fish steady coming to you—moving in to spawn or back out after they spawn. A staging area where the fish are migrating in and out of will be the winning spot."
Anglers will launch each day at 7am at Venetian Gardens, 201 E. Lake Harris Drive. Television coverage of the event will premiere in 2020. The event will have 156 tow-hour airings on network television, including 26 consecutive weeks of Friday night primetime airing on the Outdoor Channel and 130 airings on Sportsman Channel.
For youth, the FLW Foundation's Youth Fishing Derby will be held at Venetian Gardens on Feb. 22 from 1-3 p.m. The event is hosted by Tackle Warehouse Pro Circuit anglers and is free and open to any child age 14 and under.
For complete details and updated information, visit FLWFishing.com.
Akers Media Group's James Combs has been a staff writer for several local publications since August 2000. He has had the privilege of interviewing some of Lake County's many fascinating residents—from innovative business owners to heroic war veterans—and bringing their stories to life. A resident of Lake County since 1986, James recently embarked on a journey to lead a healthier lifestyle. He has lost 60 pounds and walks nearly five miles a day. In his spare time, he enjoys target shooting, skeet shooting and watching his beloved Kentucky Wildcats!
Share This Story!