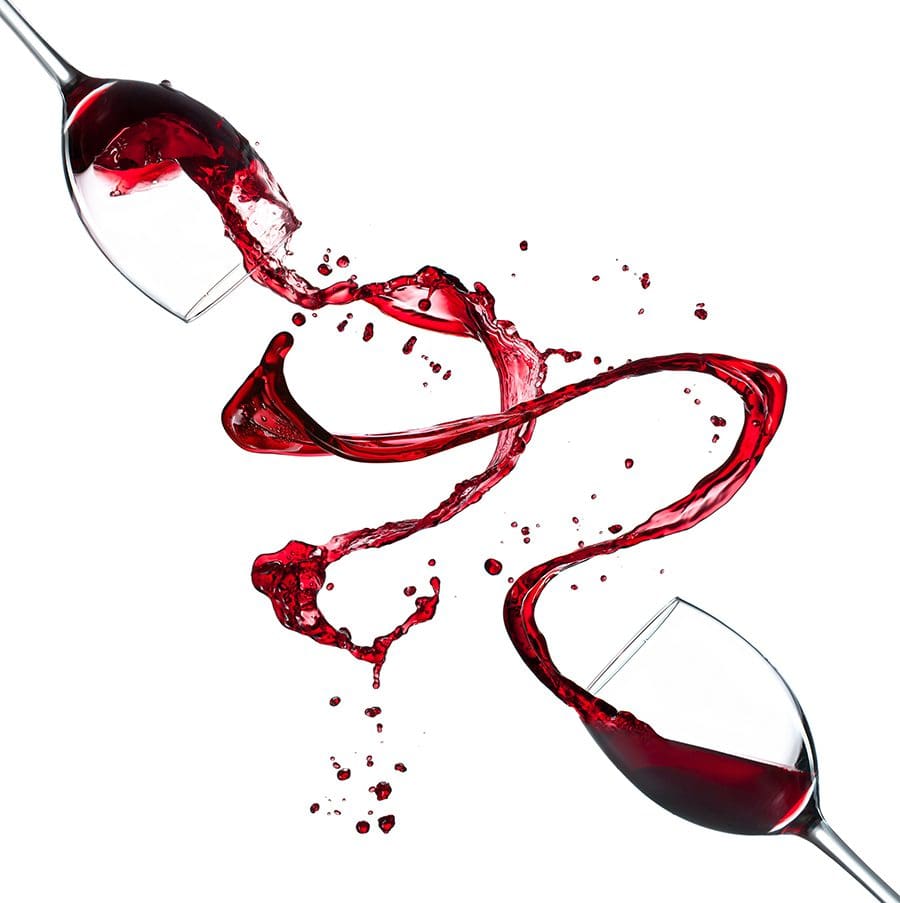 Napa Valley vs. Bordeaux: The winner of a recent blind tasting might just surprise oenophiles who are on the lookout for superior wine blends.
---
A friend recently asked for a wine recommendation for a "blend"—a special mixture of grape varietals often sought by discriminating wine connoisseurs who are looking for a classic taste. Like all recommendations, it depends on what you prefer—a well-structured, tannic cabernet or a fruitier merlot. Regardless of your preference, you'll generally find blends to be smooth and elegant wines.
It used to be that the most well-known and best blends of wine came from France's Bordeaux region. French winemakers perfected the art of blending wines hundreds of years ago. Today, however, almost every wine region in world offers wine blends for both red and white wines. Many New World wines, like Robert Mondavi Winery's Maestro and Newton Vineyard's Unfiltered Merlot, are described as "Bordeaux-style" blends.
Bordeaux red wines usually consist of merlot, cabernet sauvignon and cabernet franc, which are the three major grapes produced in the region. Only three other grapes are permitted in French Bordeaux wines: malbec, petit verdot, and carménère, and the percentages of those grapes in the wines are usually small. Carménère is rarely used at all since many of the vines were destroyed by disease years ago.
Studying classic red wines from the Bordeaux region can get complicated because of the classifications and numerous chateaux that produce these wines. The Left Bank, Right Bank designations are the most important things to remember because the taste differences are distinct. Left Bank wines will be made predominantly with cabernet sauvignon grapes. Merlot will be the dominant grape in Right Bank wines.
Recently, a discussion ensued among members of my wine club as to whether French Bordeaux was better than recently released Napa Valley Bordeaux-style blends. After months of planning and searching for comparable wines (both in vintages, blending percentages, and price), I hosted a blind tasting of six red wines (three from California, three from France). It was like a mini-Judgement of Paris, the 1976 blind tasting where many California wines bested the French versions and put Napa Valley on the map. And just like judges in that famous event, my wine club members also had preconceived notions that the California wines couldn't stand up to the French ones.
THE WINE CONTENDERS
Here are the wines we tasted in our own battle of the Bordeaux blends:
Robert Mondavi Maestro 2014 (SRP $50), a blend that is 73 percent cabernet sauvignon, versus a Chateau Malescot St. Exupery 2014 Margaux (SRP $49.99) from France's Left Bank and also dominated by cabernet sauvignon grapes.
Chateau d'Armailhac Phillip de Rothschild 2013 from Pauillac versus Franciscan Estate Magnificat 2013. Both wines were dominated by cabernet sauvignon grapes and both sold in the $45 price range.
Newton Vineyard Unfiltered Merlot 2010 (a blend containing 78 percent merlot grapes) versus Chateau Monbousquet St. Emilion Grand Cru Classe 2012, which contained 60 percent Merlot and was from Bordeaux's Right Bank. The Newton sold for about $60 and the Monbousquet was $54.
All the wines were rated highly by Wine Spectator and Wine Enthusiast, but my blind tasters were not given ratings or price information until after we tasted and voted on our own favorites.
THE VERDICT
As with all oenophiles, my wine club friends have their own biases when it comes to the wines they like. They overwhelmingly like dry red wines, especially cabernets. Because of their preferences for that varietal, the vote for the best wine of the evening was an epic surprise: the Newton Vineyard Unfiltered Merlot. Considered one of Napa Valley's iconic merlot offerings, the Newton Vineyard Unfiltered Merlot is a weighty blend of merlot and cabernet sauvignon, with splashes of cabernet franc and malbec.
The merlot was not the sole winner of the night. The cabernet sauvignon-based Napa Valley wines also outshined the French Bordeaux, much to everyone's surprise. Only a couple of the tasters out of the 12 members scored the French wines higher.
I highly recommend putting together your own blind tasting of similarly constructed wines. And, I guarantee, your results will be different from ours. The votes are not the important part of the evening—it's all about learning about wines, pairing with the right foods, and enjoying good friends who might just find their palate preferences aren't what they expected.
OTHER NEW WORLD BLENDS
While red wines from the French Bordeaux region are limited to the six grapes previously mentioned, winemakers in the New World are free to experiment with other grape varieties, including zinfandel and shiraz. California blends may include syrah, petite sirah, zinfandel, or any other grape the winemakers think they need for a well-balanced taste. Often these California blends are call "Meritage," a registered trademark from the California-based Meritage Alliance, which sought to create a recognizable name for blends.
In Australia, shiraz grapes are commonly used in blends, such as the 2016 Blass Reserve Release Red Blend. Handcrafted from grapes from some of Australia's premier vineyards, the wine is a fruit-filled mixture of shiraz and cabernet sauvignon that sells for about $15, making it a great wine for a casual pizza night.
A blend from Argentina also has landed in Florida markets. Gaia 2015 from Domaine Bousquet in Argentina's Mendoza wine region is an organic wine made with 50 percent Malbec, 45 percent syrah, and 5 percent cabernet sauvignon. The Gaia white blend—made with 50 percent Chardonnay, 35 percent Pinot Gris, and 15 percent Sauvignon Blanc—also is an excellent choice for upcoming summer pool parties. Both wines sell for less than $20.