Beauclaire Restaurant at Lakeside Inn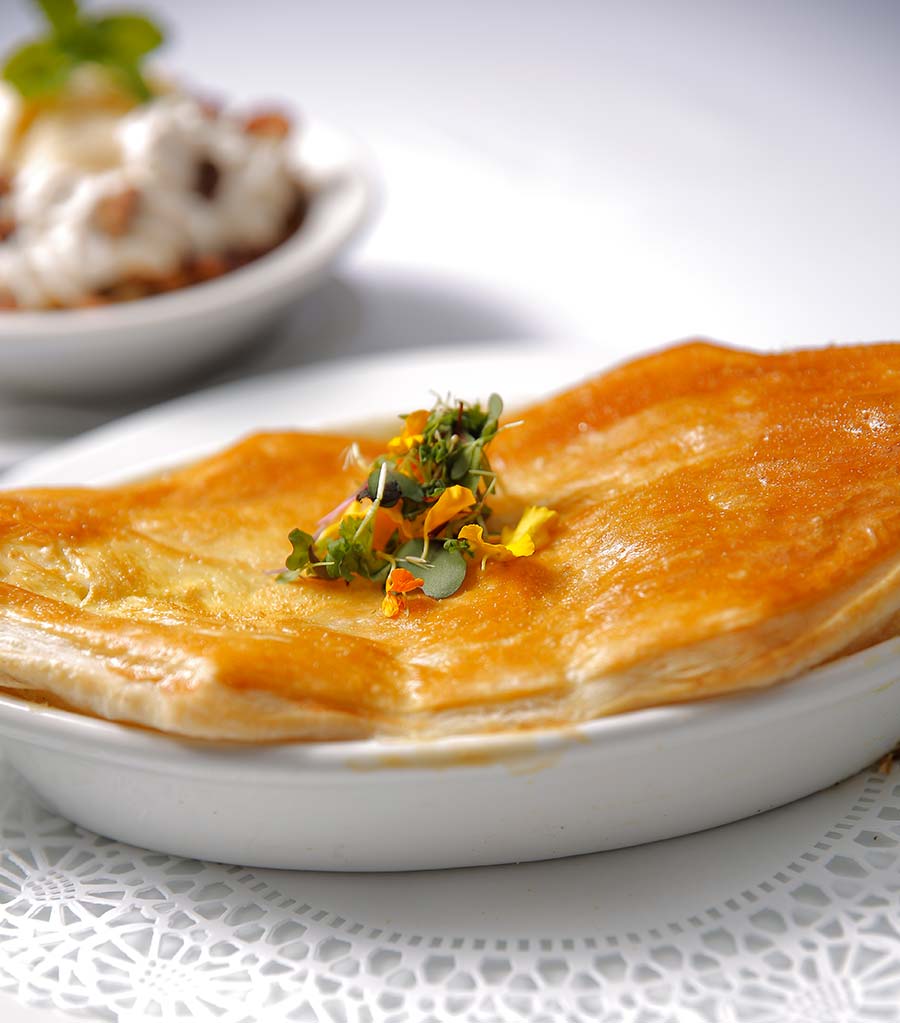 Delightful dining on the veranda 
One of the most charming places to dine is on the picturesque veranda of the historic 1886 Lakeside Inn in Mount Dora, where cozy tables for four and two overlook the serene setting of Lake Dora. The view is absolutely spectacular.
It didn't matter that it was raining during a recent visit. My lunch companion and I enjoyed seeing and hearing the rain dance on the lake while we savored delicious comfort foods, all part of a leisurely dining experience.
My chicken pot pie was a feast for the eyes and taste buds: big chunks of tender white meat chicken with peas, carrots, and celery cooked to perfection in a savory herb cream sauce and crowned on top with a flaky golden-brown pastry of melt-in-your-mouth goodness.
My friend raved over a thick, grilled steak burger, an 8-ounce serving of angus beef, topped with cheese and served with lettuce, tomato, pickle, and a toasted bun served with perfectly cooked French fries—crispy golden brown with the right touch of salt on the outside and a light, fluffy potato on the inside.
Of course, we had to leave room for some decadent desserts. We both loved the peach cobbler with a tasty cinnamon-crust topping, and the OJ Cake, which was a rich, densely layered cake filled with bits of orange zest in the cake and in the cream frosting.
Those who have family and friends visiting for the holidays may find the Beauclaire Restaurant the ideal setting to enjoy a leisurely meal as well as an opportunity to relax and savor the lakeside view.
I plan to return with family members, too. Besides, that delicious chicken pot pie won me over.
Beauclaire Restaurant at Lakeside Inn // 100 Alexander St., Mount Dora // 352.383.4101
Originally from Anderson, Ind., Theresa worked for The Herald-Bulletin for many years. After experiencing a winter with 53 inches of snow, her late husband asked her to get a job in Florida, and they headed south. Well known in the area, Theresa worked with The Daily Sun and The Daily Commercial prior to joining Akers.
Share This Story!