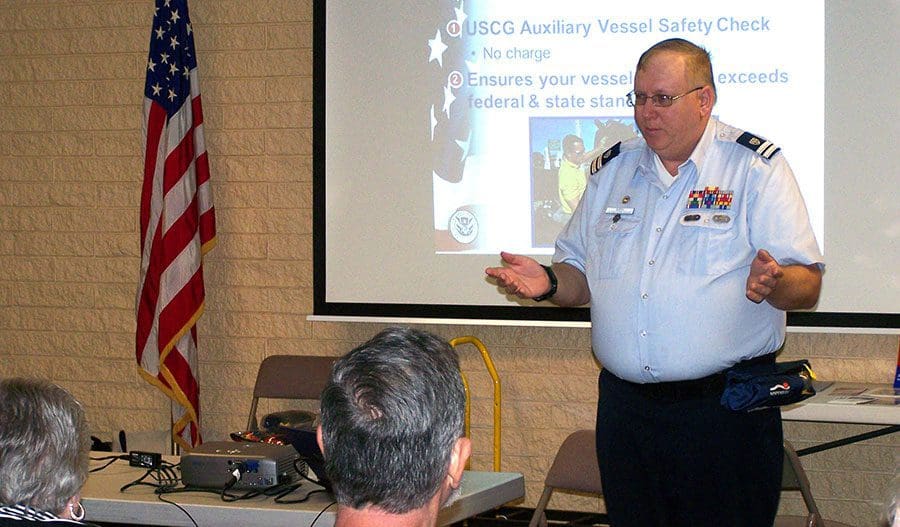 As Lake County residents take to local waterways, the U.S. Coast Guard encourages people to act responsibly in following safety procedures while boating.
"Florida is the biggest boating state that there is, and obviously we have great recreation," says Robert Musco, vice flotilla commander and public affairs specialist of the U.S. Coast Guard Auxiliary in Lake County. He encourages boaters to participate in an in-depth boating safety course.
In the "About Boating Safely" classes to be offered 8:30am to 5:30pm Sept. 26 and also on Oct. 24, at Mid Florida Lakes Community Building, 188 Forest Drive, Leesburg, participants will learn the rules of the water and earn a Florida boater ID card. The class is required for anyone born after Jan. 1, 1988 who intends to operate a vessel of 10 horsepower or more.
To learn more about the class, contact instructor Dan McFadden at dan2brig@comcast.net or call 609.774.8677. The course costs $40. For additional information on other boating courses, visit cgaux.org.