My First Time: Bob Fulwider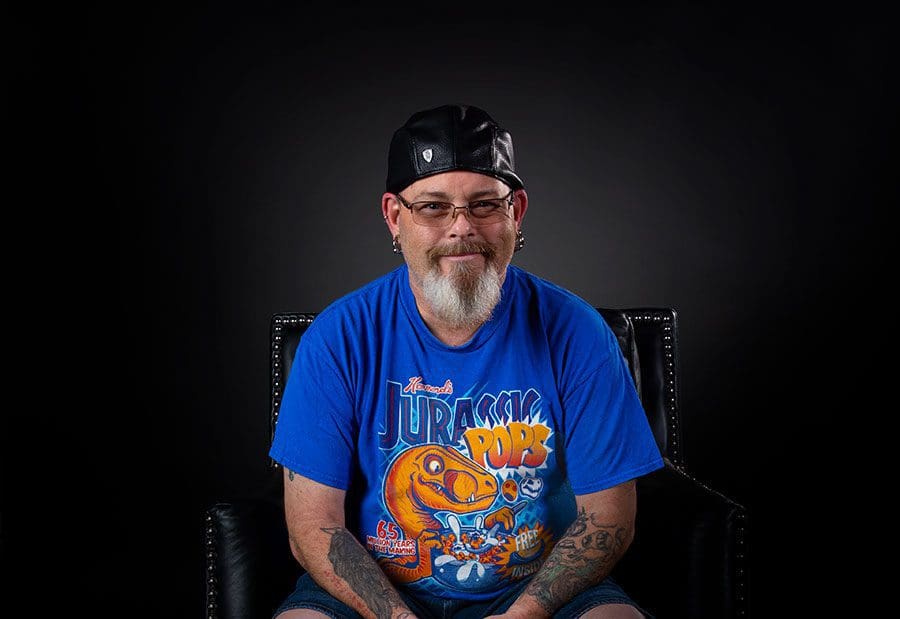 Tattoos should be earned, says artist from House of Ink in Leesburg.
When I got my first tattoo, I was 18 years old. I walked in, picked one (a cross and rose) off the wall and that was it. Now I have over 25. Not all of them are meaningful, but I won't let just anybody tattoo me. I have to want to have you as part of my life, and I could tell you right off the bat who did every tattoo I've got.
My favorite style is cartoon stuff, comic book characters. But my favorite tattoos are always ones that are personal to the people. Tattooing itself is really personal, it's really intimate. Your kid draws you a cute little picture, I love doing those. They're not exactly aesthetically beautiful, but the meaning behind it is super-cool. 
I tell people, don't be so impulsive. You know, it's forever, it's not like a marriage where if you don't like it in six months, you can get rid of it. Unfortunately, when we're young, we make mistakes. We pick a bad tattoo, or we let our friend who works out of their house tattoo us. You grow from that. We don't like the same things we liked when we were 18 when we're in our 40s. Our lifestyle changed. 
When I first started out, most shops were still biker-run. Now, any preppy kid with some money opens up a tattoo shop. You've got so many snowflakes nowadays: "Can't you numb the skin first?" And, I mean, I could. I'm not going to do it, though.
I feel tattoos should be earned. With life comes pain, with your tattoo comes a little pain, especially if it's a memorial tattoo. Say you lost your son and you're getting this tattoo for your son. It's going to hurt, whether I know it or not, because that pain is still in you. I can't take that away. 
Originally from Buffalo, NY, Victoria graduated from Canisius College in 2018 with a bachelor's degree in English and Writing. In August of 2019, she relocated to Eustis, Florida, and soon began at Akers Media Group assisting with social media projects. Later that year, she was promoted to a full-time writing position at the company and has since found her niche telling the stories of so many of Lake and Sumter County's awesome people.
Share This Story!