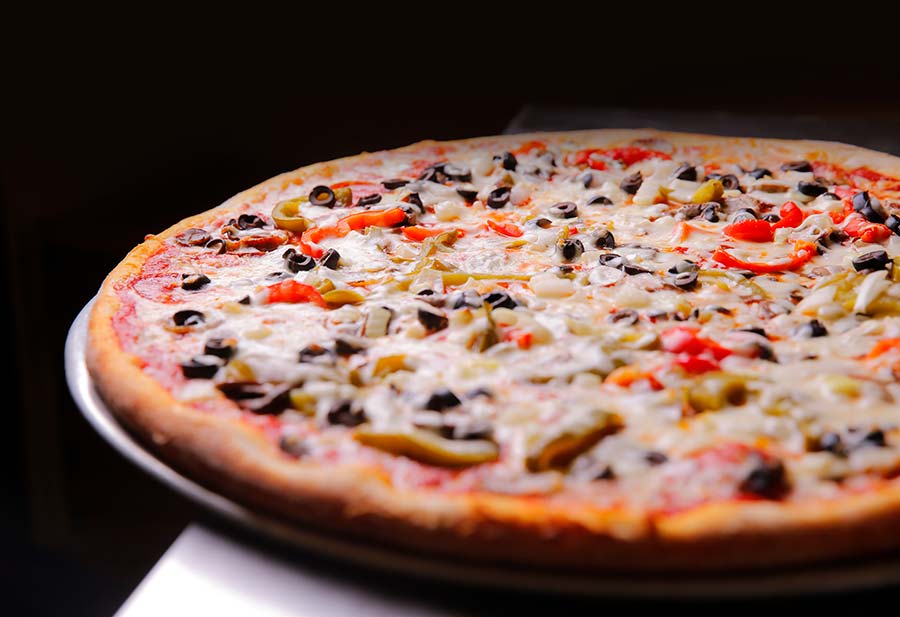 Follow the aroma
Discover authentic Italian fare at Bocce Pizzeria.
Bocce Pizzeria is not a place that will jump out at you. You have to know it's there. So now you know.
The tiny pizzeria, designed more for takeout than dining, is at one end of a "one-stop shop" in Mount Dora. Peruse a cluttered thrift store and you can buy two CDs for a buck or discover a classic board game, Kreskin's ESP, circa 1966. At the mini-mart, pick up your smokes, brews, and a Fantasy 5 ticket (c'mon 2-7-10-31-34!).
While you're waiting for your laundry to dry at the laundromat, grab a slice or more at Bocce. The place is all Italian—displaying posters of "Scarface," "The Godfather," and "The Sopranos"—so go all Italian with the order.
The garlic toast oozes buttery goodness with a thick layer of provolone on top and marinara for dipping. More provolone, along with ham, salami, and overflowing toppings, is part of the Italian sub—authentic, awesome, and a perfect blend of tastes. Bocce's pizza is New York style: thin crust, giant size, and giant flavor. The delicious meat lover's choice includes slices of meatballs and Italian sausage that taste fresh, not frozen, plus ham and pepperoni.
Among the exceptions to Italian fare are "French" fries. Not to worry. Add garlic and parmesan and you've got Italian fries, continuing the cheesy gluttony.
The food, prepared entirely by the owner, is fantastic. He's a busy man, so while you're waiting for your order, browse the local news flier. Uh-oh. The lucky numbers under my horoscope are 11-21-24-33-37. D'oh! Oh, well. Unlucky in wagering, lucky in food. Bocce Pizzeria is an easy pick.
Bocce Pizzeria, 925 E. 1st Ave., Mount Dora // 352.385.0067
Hours: 11am-10pm Sunday-Thursday, 11am-11pm Friday-Saturday
FORK REPORT:
4 Forks (out of a possible 5)
Casual dining $ // Seated immediately (lunch hour) // Wait for meal: 15 minutes
OUT-OF-THE-ORDINARY STARTERS: ($2.50-$6.75): Garlic knots, mozzarella sticks, antipasto salad, tuna salad, wings.
LUNCH OR DINNER: ($4.75-$19): Spaghetti, lasagna, chicken parmesan, Stromboli, calzones, subs, pizza including stuffed, Hawaiian, Mexican, and more.
HOW FORK ON THE ROAD WORKS
Our reviewers are objective and unbiased. This is not a paid feature. Our reviewer makes one unannounced visit and we pay for our meals.