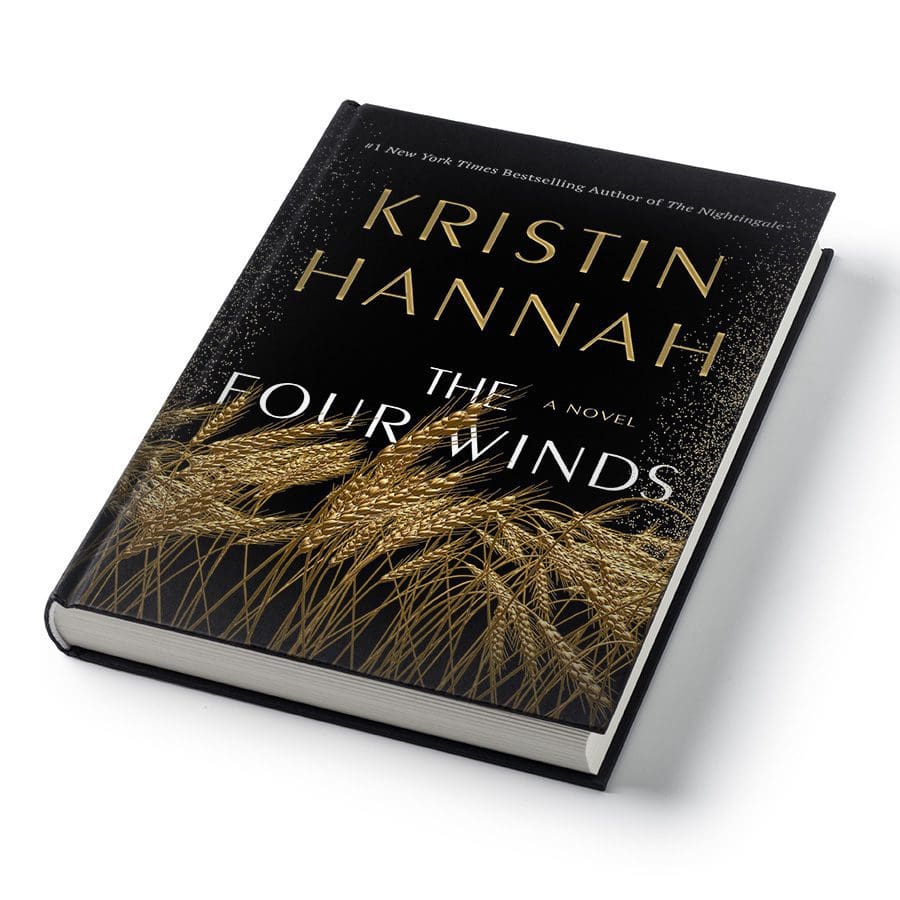 By Kristin Hannah. Story follows immigrants' fight for survival during America's bleakest days.
It's the 1920s. World War I is over and the United States is in an era of abundance. The well-to-do Wolcott family is highly respected in their Texas town. Their gangly, eldest daughter Elsa is considered sickly, and at age 25, a spinster. She longs for the freedom that new opportunities for women bring along with the right to vote. She lives vicariously through novels, her favorite being, The Age of Innocence. 
Along comes Rafe, the only child of Tony and Rose Martinelli, Sicilian immigrants who are wheat farmers in a nearby town. Elsa becomes pregnant and her family disowns her. The Martinellis arrange for Rafe and Elsa to marry. Elsa discovers she loves life on the Martinelli farm as Tony and Rose become the loving parents she never had. Rafe has other dreams and shares them with their daughter, Loreda. 
As the 1930s begin, drought blights the area year after year. The fields are cracked and dry and livestock begins to die. Rafe can no longer live this life and leaves the family. Loreda is heartbroken and blames her mother for causing her father to leave. 
As the frequency and duration of dust storms strengthen, Elsa's son Anthony contracts dust pneumonia. In attempt to save Anthony's life, the decision is made to move the family to California. When Tony and Rose refuse to leave the farm, Elsa and the children set off alone. Little do they know how destitute they will become as their survival depends on becoming migrant workers picking cotton and other crops for big farm owners who consistently cut the pay of the migrants.    
Although this novel deals with the Great Depression and the Dust Bowl, it is far and away different from many of the other books that have been written on the subjects. The characters are fictional, however, they accurately portray the brave men, women and children who lived through the 1930s and this country's worst economic and environmental disasters. These people had a will to survive and their strength and courage are examples to all of us as this book so clearly depicts. 
Want to read more about these immigrants' unwavering determination? "Four Winds" can be found at Target, Books-A-Million, Barnes and Noble, and on Amazon