Book Club: 'Luna, a Dog Named After the Moon'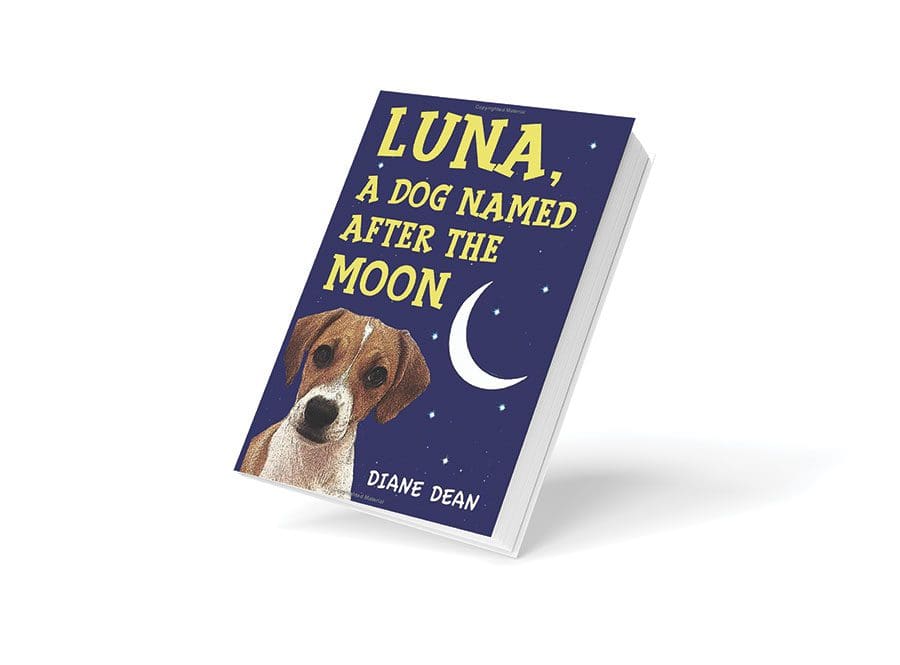 Villager Diane Dean helps a puppy 'tell' her story about living in Hollywood.
Diane Dean has written short stories about animals like horses, cats and goldfish. But she was uniquely inspired by her son's family dog, Luna, and their life in Hollywood, California.
"I happened to be there the day they adopted Luna, and she just started talking to me about what life was like there," says Diane, who has lived for 16 years in Buttonwood Heights in The Villages and is a member of the Bookworm Book Club.
"I just somehow put myself in the spirit of the animal and it feels to me like they're telling me their story and talking to me, so that seemed the way to go," she adds.
The result was "Luna, a Dog Named After the Moon," published in January. Diane, who moved to Florida from Michigan, also has written a "family and friends" cookbook titled, "Our Michigan Roots." But "Luna" is her first novel. Though labeled fiction, the book includes a lot of true situations based on the dog's life.
She wrote the first chapter fairly quickly. But after showing it to her writing critique group in The Villages, Diane rewrote the chapter about a thousand times. "Luna" took about three years to complete.
With the help of illustrator and cover designer Samantha Banuelos, Diane also was able to convert real photos of Luna and her family into sketches that readers will see in the book.
Diane's own dog is an 11-month-old Australian labradoodle named Stewart.
"I've always had dogs since I was a little kid, so it dawned on me: everybody who's a dog lover has got a story," she says.
So, for her next book, she wants to use stories of other people and their dogs.
"Just a few chapters on the good, the bad and the ugly of everybody's dogs," Diane says. "Some of them are here, some of them have gone on ahead, but they still live in their memories." 
You can find "Luna, a Dog Named After the Moon," on Amazon and Kindle. 
Do you have fun stories about your pets? Email them to dianeldean@yahoo.com, or visit her blog at dianedeanbooks.com.  
Originally from Buffalo, NY, Victoria graduated from Canisius College in 2018 with a bachelor's degree in English and Writing. In August of 2019, she relocated to Eustis, Florida, and soon began at Akers Media Group assisting with social media projects. Later that year, she was promoted to a full-time writing position at the company and has since found her niche telling the stories of so many of Lake and Sumter County's awesome people.
Share This Story!