Bringing the community together for 25 years.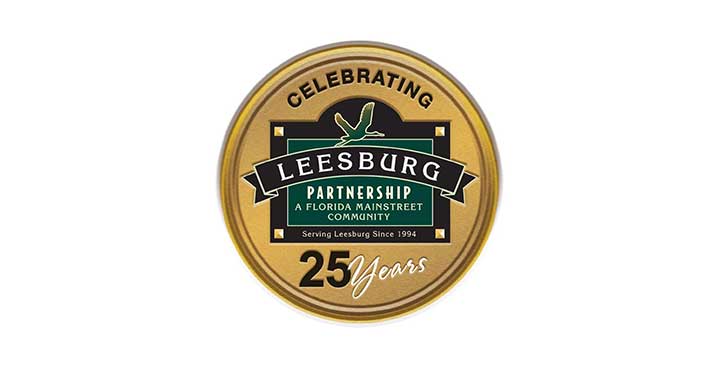 Started in 1997, Leesburg Bikefest has carved its name alongside Bike Week in Daytona Beach and the Sturgis Motorcycle Rally in South Dakota as one of the country's premier motorcycle events.
In fact, it is the largest three-day motorcycle and music event in the country. Each year, thousands of bikers and spectators pack the streets of downtown Leesburg to watch motorcycle stunt shows and live concerts.
Bikefest is one of 34 events put on each year by the Leesburg Partnership, which was formed in 1994 to focus on the revitalization of downtown Leesburg and surrounding neighborhoods. In the past 25 years, the Partnership's events have generated a $1 billion economic impact to the region, and money raised has allowed the Partnership to invest $25 million back into Leesburg, thus creating jobs, quality entertainment opportunities, quality-of-life experiences and a viable business core through the Florida MainStreet Program.
But with the unexpected cancellation of Bikefest in April due to the coronavirus, the Leesburg Partnership took a devastating financial hit. Now, the Partnership, which has done so much to reshape Leesburg through events, projects and its Main Street Program, is asking for a little help in return.
CEO Joe Shipes is urging business leaders and residents alike to attend the June 22 Leesburg City Commission meeting and convince commissioners to approve an investment package that will keep the Partnership at a sustainable level and help it continue to produce events and make physical enhancements to Leesburg. He's also encouraging them to write a personalized letter or email to the city commission before the meeting to share stories of how the Partnership has impacted their business or organization.
"This isn't just about helping the Leesburg Partnership," says CEO Joe Shipes. "So many local organizations get their lifeblood from Bikefest."
Joe likens the cancellation of Bikefest to the The Perfect Storm, a 1997 movie where a crew aboard a fishing boat is confronted by three raging weather fronts. Except in the case of the Partnership, the storm came in the form of a virus.
"If we had gotten rained out, our organization would've been OK because we would've kept the vendor and sponsorship money," he says. "But in this situation, we canceled and had to return money. I wrote a check for all the deposits a week before everything was canceled. It ate up our reserves. You couldn't have come up with a better scenario to kill an event."
While Bikefest has been rescheduled for Nov. 13-15, it's not a certainty if commissioners fail to approve the investment package.
"I just don't know," Joe says when asked about the status of the November event. "It's going to be difficult, but I'll do everything I can to make it happen."
Being able to have Bikefest is important, says Leesburg Partnership President Sandy Stokes, because of how the event revs up profits for local businesses. Each year, Bikefest attracts 300,000 visitors from all 50 states.
"Bikefest generates a $200 million economic impact every year," Sandy says. "People stay in our hotels, eat in our restaurants, shop in our stores and buy gas at our convenience stores. We really need this money because it will allow us to function proactively for the community."
In addition to Bikefest, the Partnership puts on other events such as Leesburg Mardi Gras, the Leesburg Craft Beer, Wine and Food Festival, a Christmas Parade, and a month Food Truck-N-Flick Night. The organization supports numerous Leesburg events like Beast Feast, the Chili Cook-Off, the Leesburg Art Festival, and the Martin Luther King Parade.
Of course, the Partnership is involved in much more than events. In the mid-1990s, the vacancy rate of downtown Leesburg was 80 percent, and there was little foot traffic. Throughout the years, the Partnership completed many downtown streetscape projects, including the addition of a Towne Square with an antique clock and fountain, complemented with lighting fixtures, benches and a music system.
Before long, downtown Leesburg became a bustling place featuring renovated historic buildings filled with restaurants, gift shops, apartments, hair and nail salons and jewelry stores.
The Partnership has been provided input on other projects, including the 441 Corridor Enhancement Project, the revitalization of Venetian Gardens, Rails to Trails and the Main Street Gateway.
"Every day when the Partnership cranks up in the morning, its purpose is to revitalize downtown, beautify our city and put on great events, most of which are free," Sandy says. "I attribute downtown Leesburg's success to the Partnership. The organization made downtown Leesburg a place where businesses want to be and people want to come to shop, dine or participate in our many events."
The Partnership is well-known outside of Leesburg. Not only has it won numerous awards for its events; it has also become a model for other Main Street programs. Joe has met with other city officials throughout the country who inquire about the Partnership's events and downtown revitalization projects.
"I don't think Leesburg would be where it is today without the Partnership," says Dell Ross, owner of Doggibags, which opened in 1983. "The team there has done a fantastic job of making downtown an area where people want to come."
Akers Media Group's James Combs has been a staff writer for several local publications since August 2000. He has had the privilege of interviewing some of Lake County's many fascinating residents—from innovative business owners to heroic war veterans—and bringing their stories to life. A resident of Lake County since 1986, James recently embarked on a journey to lead a healthier lifestyle. He has lost 60 pounds and walks nearly five miles a day. In his spare time, he enjoys target shooting, skeet shooting and watching his beloved Kentucky Wildcats!
Share This Story!