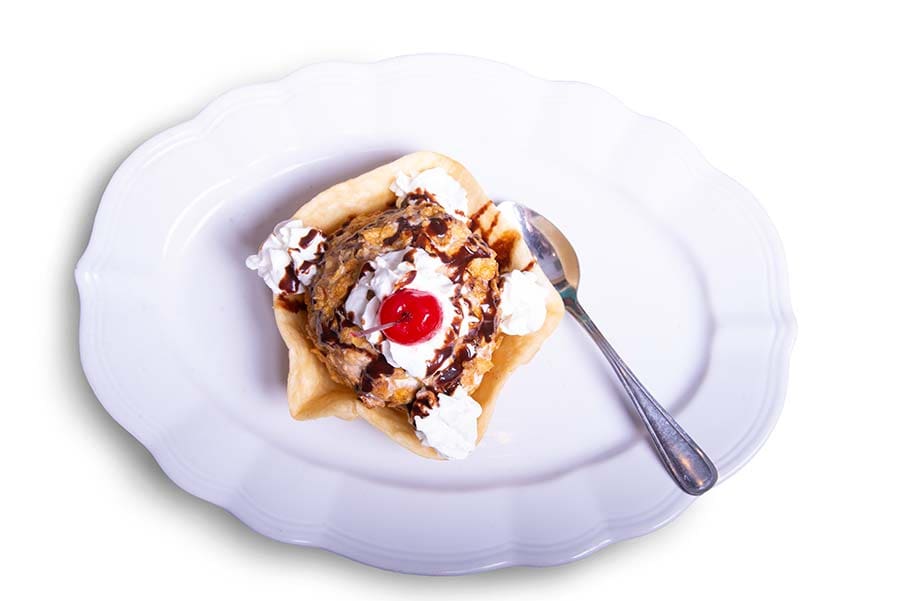 Love Mexican?
Brisas has fresh fare, friendly service, colorful décor.
Mexican food lovers rejoice. There's a new place in Lady Lake—Brisas del Mar—where you can dig into some warm, homemade corn tortilla chips and fresh salsa while perusing a menu filled with a variety of appetizers, soups, salads, entrees, and desserts, all while situated in a relaxing, comfortable, and friendly atmosphere. 
It's refreshing to see Brisas offers more than tacos, burritos, enchiladas, and chimichangas. The menu also features beef, pork, and chicken entrées of Tres Hermanos, choripollo, chuletas, churraco, lomo saltado, to name a few, all served with Spanish rice, beans, and tortillas. 
And while it was tempting to savor something different in Mexican cuisine, I was swayed by the colorful menu photo of the Supremo Burrito (of course, the word "supremo" was enticing). Living up to its name, the flour tortilla was filled with the right amount of rice and shredded chicken (while my lunch partner ordered it with ground beef). Both burritos were topped with fresh tomato sauce, lettuce, tomatoes, cheese, sour cream, and guacamole. It was simply delicious and served with tasty refried beans. The overall freshness of the entrée was a treat. 
For dessert, we enjoyed sopapillas, featuring eight deep-fried, crispy tortilla chips topped with cinnamon and honey, and deep-fried ice cream served in a tortilla shell and topped with whipped cream and chocolate syrup. The coating on the ice cream was a bit chewy rather than crunchy, but the homemade ice cream made up for it, and the sopapillas provided a nice finish to our enjoyable lunch. 
Several of Brisas' Facebook fans have raved over the eatery's authentic food, service, margaritas, atmosphere, and friendly staff. "It's got it all," Kathy Wagner writes. "My new favorite Mexican restaurant!"
4 Forks
(Out of a possible 5)
Brisas del Mar 
360 U.S. Highway 27/441, Lady Lake
352.775.8912
Hours: 11am-10pm Monday-Friday; 11am-11pm Saturday; 11am-9pm Sunday
Fork report:
Casual dining $$
Seated immediately (lunch hour)
Wait for meal: 12 minutes
OUT-OF-THE-ORDINARY STARTERS: ($5.79-$10.99): Flautas, jalapeño poppers, Papa a la Guancaina, choriqueso.
ENTREES: ($5.99-$17.99): Burritos, Tres Hermanos, choripollo, chuletas, churraco, lomo saltado.
Originally from Anderson, Ind., Theresa worked for The Herald-Bulletin for many years. After experiencing a winter with 53 inches of snow, her late husband asked her to get a job in Florida, and they headed south. Well known in the area, Theresa worked with The Daily Sun and The Daily Commercial prior to joining Akers.
Share This Story!