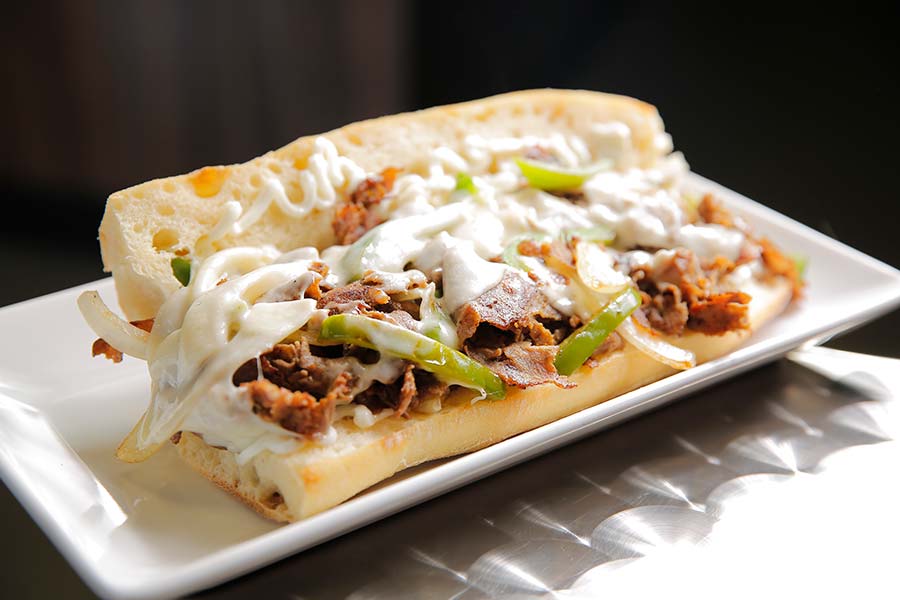 Story: Theresa Campbell // Photo: Fred Lopez
Tucked at the end of Sorrento Hills Village in Eustis sits New York Cafe, where bagels, omelets, and the chef's breakfast specials are available for morning diners.
Pitas, salads, wraps, penne pasta, and cold and hot sandwiches are the lunch/dinner menu choices.
Decisions, decisions.
My friend and I had a difficult time choosing, but we agreed the house salad—featuring fresh spinach, cranberries, sunflower seeds, blue cheese crumbles, chicken, and balsamic vinaigrette—would be a healthy option.
The salad was tasty and fresh, making it an ideal light lunch. And it was nice to discover the café did not skimp on chunks of chicken underneath the spinach leaves.
"Our goal is to provide clean, quality ingredients," the cafe notes on its menu. "We always use clean labels, organics, cage-free eggs, and none of our food is genetically modified."
The chips, cheese, and deli meats come from Metro Deli, the cafe noted. The breads are from Chef's Line, and the kettle-boiled bagels are shipped straight from Just Bagels in the Bronx.
Other eye-catching menu items: The Frank Sinatra Delight, featuring smoked turkey, tomatoes, cheddar cheese, avocado, and chipotle spread on a hero; Penne Pasta of alfredo, pesto, vodka, garlic, and with or without chicken, which can be topped with roasted artichokes, red roasted peppers, olives, or mozzarella cheese.
A BLT on ciabatta bread or a hero is available, too, along with Philly Cheesesteak and the Signature Pastrami with sauerkraut, Russian dressing or mustard on rye or white bread.
The eatery's décor features large metallic photos of the Statue of Liberty, the Brooklyn Bridge, and the New York skyline that is a treat to see. Seating is limited indoors, but the cafe does have outdoor seats and also offers catering.