Cane Garden Country Club: Better Than Sex Country Club Fare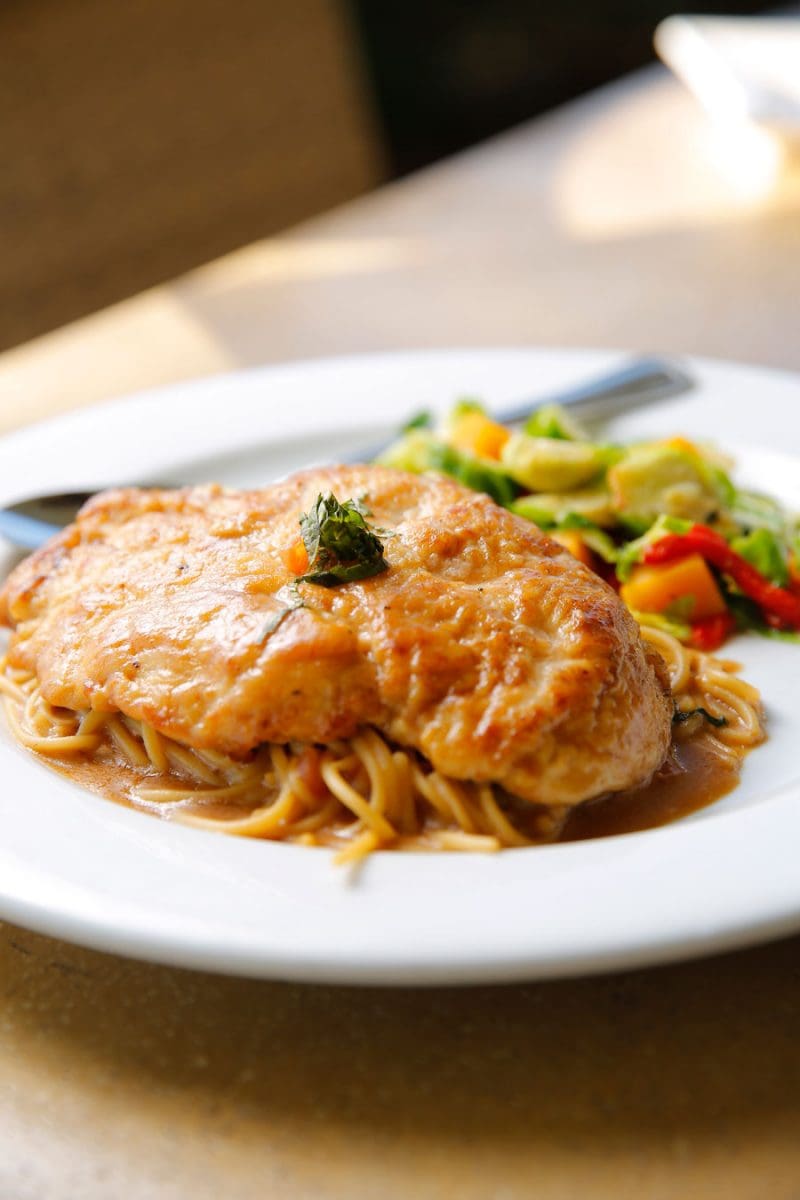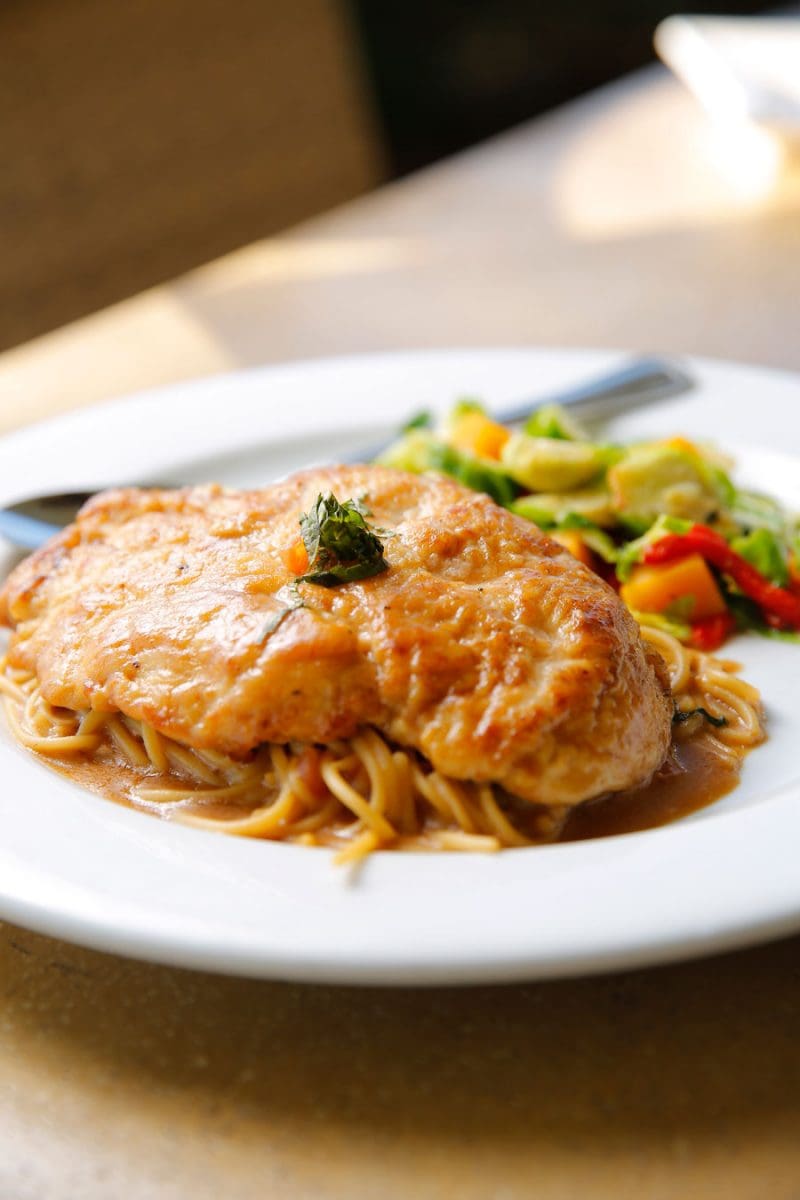 ---
story: debbi kiddy  photos: fred lopez
---
If you are hungry (or thirsty) after 18 holes of golf or taking a break from the ample shopping in The Villages, there's a great place to go. The Cane Garden Country Club scores a hole-in-one for a varied menu, quality food, and friendly, fast service!
Whether you sit on the sunny patio overlooking the golf course, or enjoy the tropical cane décor inside, one thing is certain—the menu options are numerous—salads, wraps, soups, burgers, pizzas, and entrees such as Rustic Baked Pasta or Pecan Tilapia.
My friend and I were warmly welcomed, and rather than wait for the coveted patio seating on this gorgeous day, we chose a booth inside.
Our server answered questions about the menu and I chose the Chicken Marsala Sorrentino while my friend opted for the Ambrosia Chicken Salad Wrap.
My chicken dish was hot and delicious as we were served promptly. The chicken breast was tender and covered with a combination of the Marsala butter sauce, mushrooms, Romano cheese, garlic, basil, and fresh tomatoes that had my taste buds begging for more! Served with tender spaghetti and mixed vegetables, the dish was definitely a wise and flavorful choice.
My friend's healthy chicken wrap was also a hit. The spinach tortilla was filled with diced chicken, mandarin oranges, pecans, craisins, coconut, spinach leaves, and tomatoes with a delicate raspberry dressing. The wrap was served with a mix of fresh strawberries, cantaloupe, and red grapes.
Though portions were ample, we decided to share a dessert. We enjoyed the decadent Choc'Late Lovin' Spoon Cake—melt-in-your-mouth chocolate pudding between two layers of moist chocolate cake. Dining at Cane Garden Country Club for breakfast, lunch, or dinner is near to perfection!
---
Cane Garden Country Club
1726 Bailey Trail, The Villages
352.750.0627
Hours: 8 a.m. to 9 p.m. Breakfast: Monday to Saturday until 11 a.m., Sunday until 11:30 a.m.