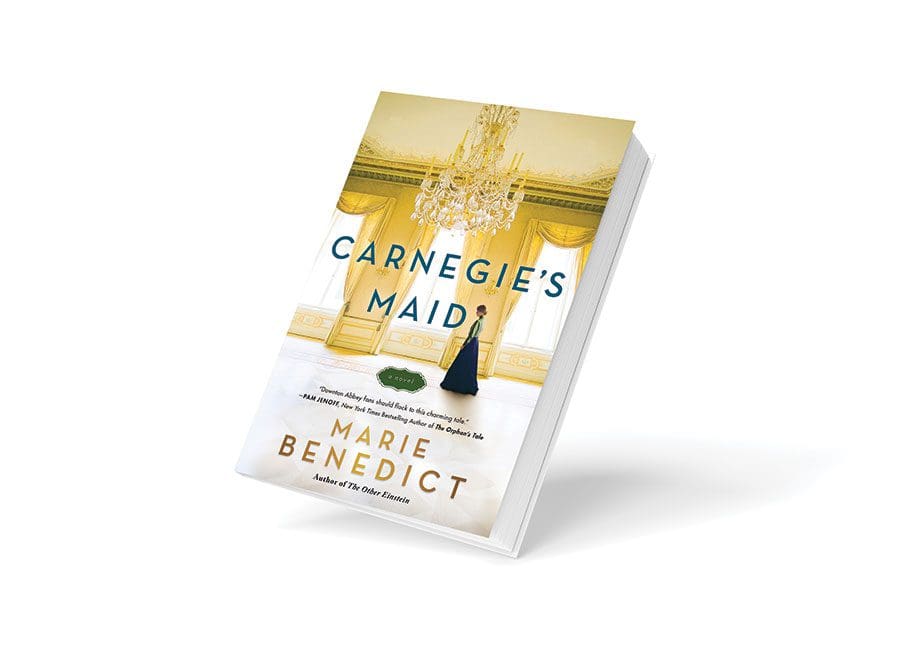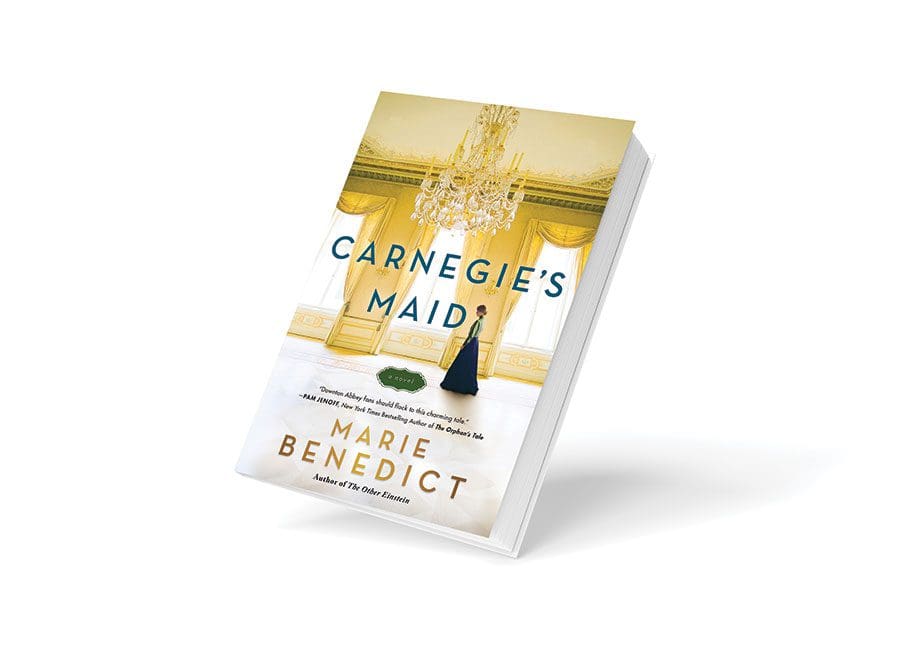 By Marie Benedict. What if a simple Irish maid aided Andrew Carnegie in building his wealth?
Story: Diane Dean
"Carnegie's Maid," by Marie Benedict, is a historical fiction novel that takes place in the 1860s in Pittsburgh. The new maid for the lady of the house, Margaret Carnegie, arrives from Ireland under the guise of another woman. The book details Clara Kelley's five years in the Carnegie household during the Civil War in the United States and the potato famine in her homeland, where her family suffered and were at opposite ends of prosperity and success.
Clara educated herself by reading and listening to conversations in the affluent household. The book focuses on the developing relationship between her and Andrew Carnegie. His business ventures expanded with railroads and the iron and steel industry. Clara often suggested opportunities that astute businessmen had not considered. Her creativeness appealed to Andrew. The rest of the serving staff frowned on the ramifications of their relationship.
Many comparisons were drawn to the "Downton Abbey" television series by readers in the Bookworm Book Club. Ann Fender facilitated the discussion for the club, encouraging attendees to offer their opinions and observations on the characters, plot, and believability of some elements.
The powerful Mrs. Carnegie actually was insecure and often criticized Clara in front of others, then turned to her for advice privately. Andrew admired Clara for her simple charm, love of poetry, and business acumen. But their different status would doom a romantic relationship for the long term.
The Carnegies had been immigrants from Scotland themselves and were in some ways faking their background, as was Clara.
A reader noted a person's heritage or occupation can be presented with dignity no matter the actual job. However, one loses dignity if they have to hide who they really are.
The book suggests Clara influenced Andrew Carnegie's philanthropy in his later years. Universities, concert halls, and, of special appreciation by book club attendees, libraries benefited from his generosity.
Ready to delve into this book? This highly acclaimed book can be found at amazon.com and goodreads.com