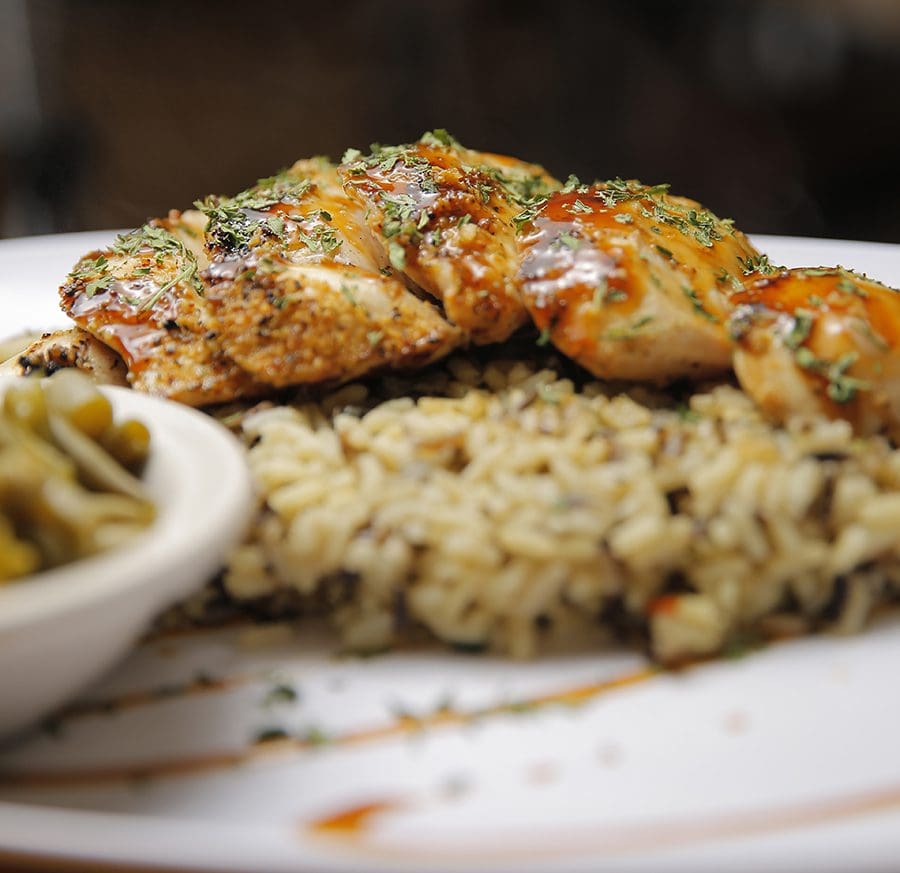 In an effort to find the latest restaurant to review, we cast a wide net that covered part of the Ocala National Forest and landed in Astor.
Castaways, an unpretentious seafood restaurant, is one where waitresses know everyone and everyone knows them. Eavesdrop and you may hear conversation about weather, family members, and last night's big football game. Look around the walls and chuckle at the amusing signage, "I came, I cast, I kicked bass" or "Save Water, Drink Beer."
The latter is actually good advice, but since I was representing my company, I'm glad willpower prevailed. That said, I couldn't resist the urge to chase a little tail—gator tail, that is. The appetizer did not disappoint. I've had gator tail that is mostly breading or too tough and chewy. Here, you get to enjoy large, soft, meaty pieces with just the right amount of crispiness. The gator tail is served with a zingy sauce blended with horseradish, mayonnaise, and ketchup. Reading the menu, my stomach growled when I came across the fried seafood platter: fish, clam strips, crab cakes, shrimp, and hush puppies. I fell for it hook, line, and sinker. I was impressed by the light, mild flavor of the fish but was disappointed with no cocktail sauce for the shrimp. By the time I finished, I was as stuffed as the crab cakes. In fact, I didn't eat my fries, a shocking revelation for those who assume my stomach is a bottomless pit.
For anyone considering making the trip, Castaways offers a full-service bar with two television sets and a 40-person private dining room to accommodate parties. I'm sure glad Castaways didn't slip through the net.
Castaways Restaurant // 23525 State Road 40, Astor // 352.759.22.13
Akers Media Group's James Combs has been a staff writer for several local publications since August 2000. He has had the privilege of interviewing some of Lake County's many fascinating residents—from innovative business owners to heroic war veterans—and bringing their stories to life. A resident of Lake County since 1986, James recently embarked on a journey to lead a healthier lifestyle. He has lost 60 pounds and walks nearly five miles a day. In his spare time, he enjoys target shooting, skeet shooting and watching his beloved Kentucky Wildcats!
Share This Story!