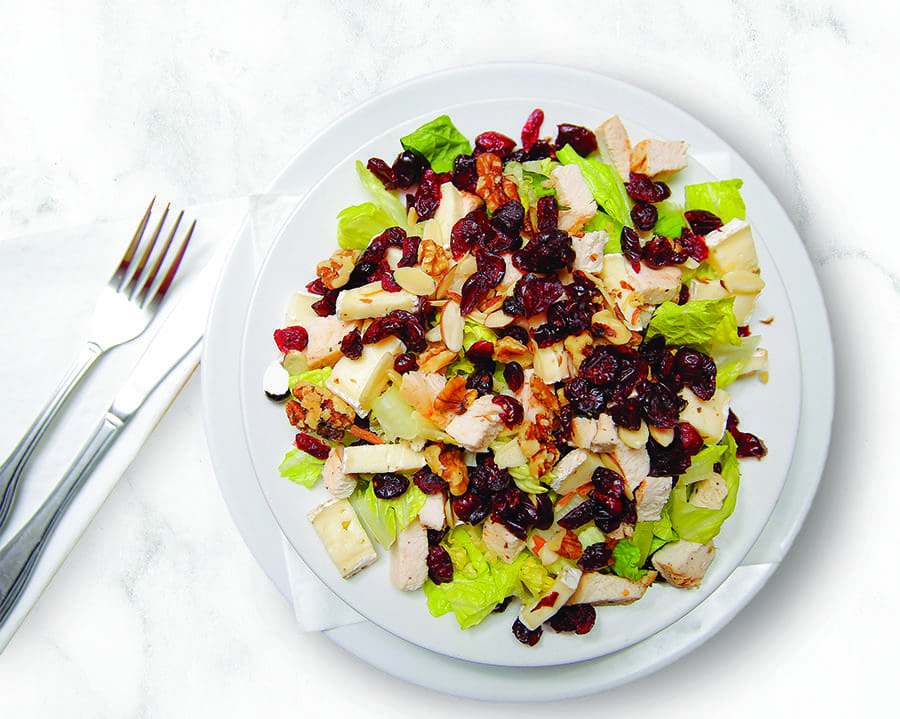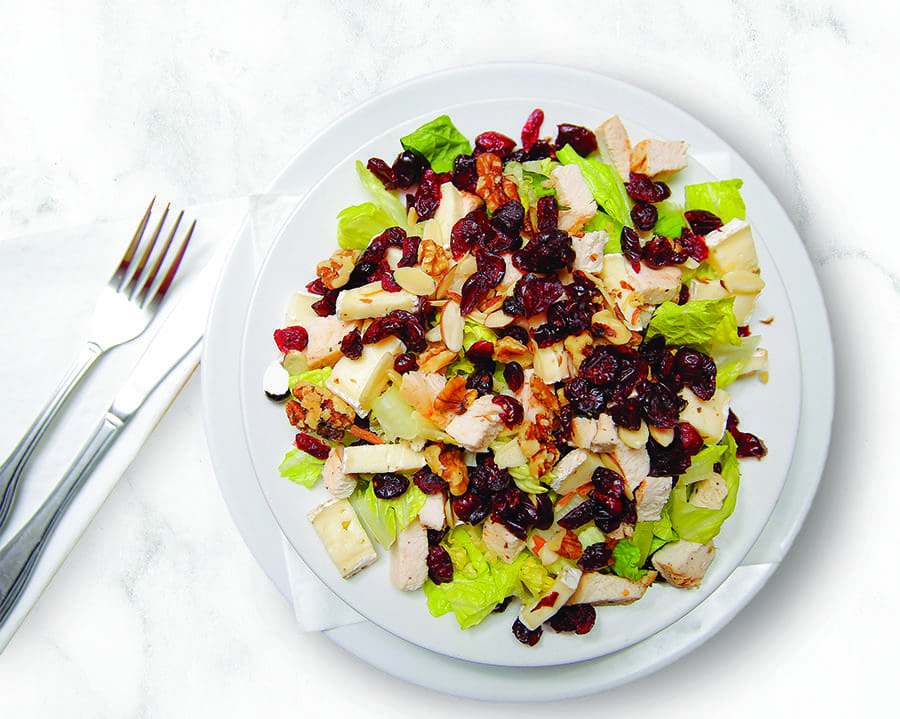 Tucked away from Mount Dora's main flow of traffic is Cecile's French Corner, where the quaint outdoor courtyard of the café is surrounded by gentle breezes through moss-covered oak trees. The charming ambience simply invites guests to sit back and enjoy a leisurely meal the way the French do.
My dining companion and I savored the chance to chill, and we enjoyed poring over the menu filled with tempting appetizers, quiches, hot croissants, cheese platters, sandwiches, salads, crepes, and desserts. The menu items are available for lunch or dinner.
I chose the cordon bleu of smoked ham, chicken breast, and melted Swiss cheese, and it was heavenly on a delicious, buttery, flaky croissant served with a hearty garden salad with homemade croutons. My friend found the Parisian sandwich of smoked ham and melted Swiss delightful on a fresh-baked French baguette. It also was served with a salad.
Both of us were eager to order dessert since Cecile's sweet treats are all homemade and many are made to order, including seven tempting choices of dessert crepes. We chose the apple and cinnamon crepe topped with cinnamon and whipped cream, along with Cecile's homemade crème brûlée.
The crepe's thin pastry was airy, light, and simply divine. The crème brûlée, a classic French custard, was exquisite with its creamy smooth goodness and crackly top layer of caramelized sugar. Both desserts were a nice finish to our meal.
Adding to the charm during our lunch was hearing the lively, happy chatter of four women at a nearby table speaking French as they enjoyed wine and conversation before their salads arrived. It was quite clear they were relishing the moment at Cecile's.
And that's what dining should be: an enjoyable experience that leaves you eager to return.
Cecile's French Corner // 237 W. 4th St. // Mount Dora
5 FORKS
(OUT OF POSSIBLE 5)
Hours: 9am-9pm Sunday-Monday; 10am-9pm Tuesday-Thursday; 10am-11pm Friday-Saturday.
352.383.7100
FORK REPORT: Casual dining. $$ // Seated immediately (lunch hour) Wait for meal: 15 minutes
OUT-OF-THE-ORDINARY STARTERS ($4.50-$11.95): Mousse de foie gras, Scallops St. Jacques, baked brie.
ENTREES: ($7.95-$16.95): Variety of homemade quiches, hot croissants, cheese platters, crepes.
Originally from Anderson, Ind., Theresa worked for The Herald-Bulletin for many years. After experiencing a winter with 53 inches of snow, her late husband asked her to get a job in Florida, and they headed south. Well known in the area, Theresa worked with The Daily Sun and The Daily Commercial prior to joining Akers.
Share This Story!