Chef Gary offers 'healthy-ish' chocolate cake to keep resolutions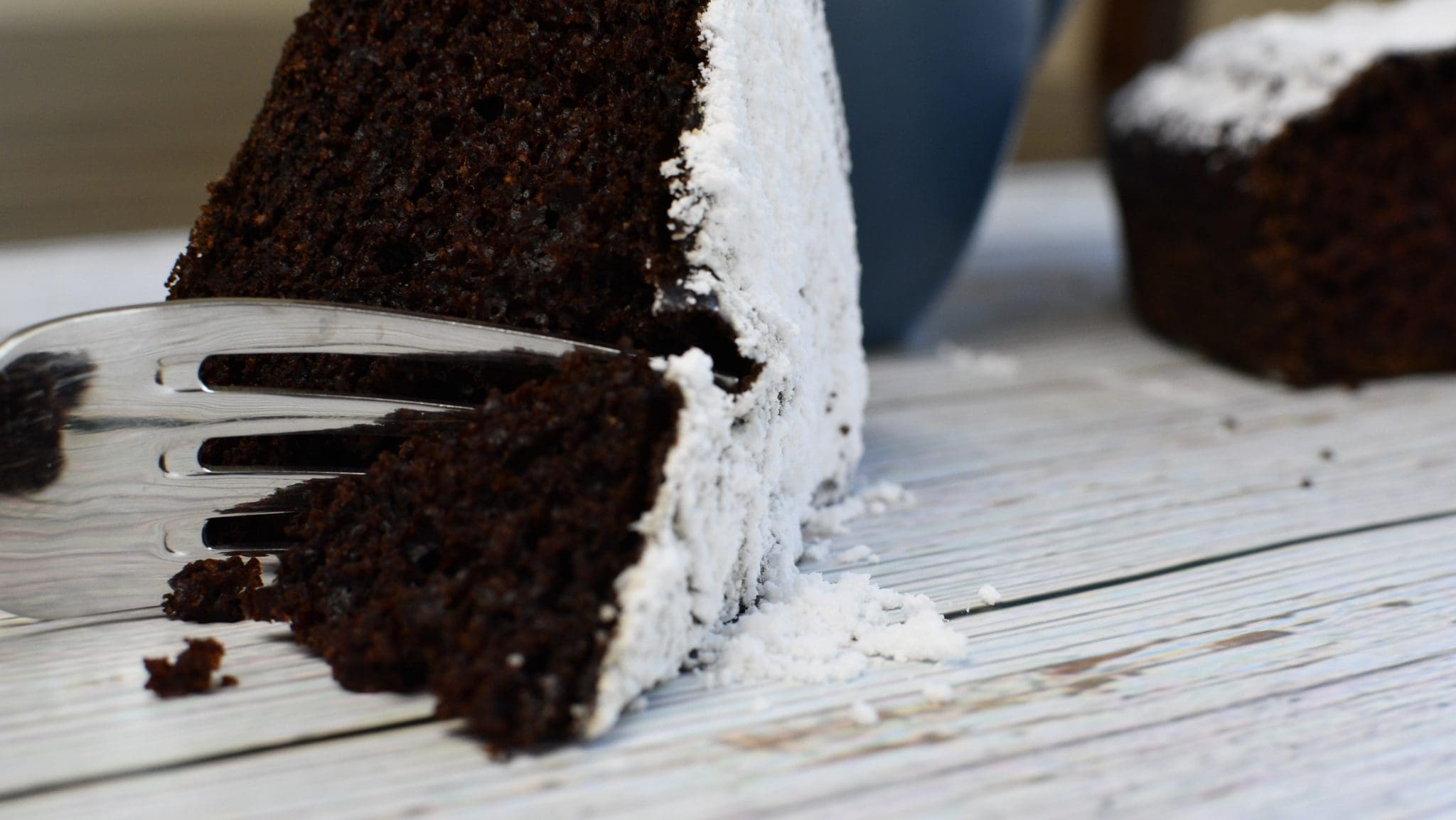 National Chocolate Cake Day is Jan. 27, which is bad timing for anyone who just started their "no chocolate" New Year's resolution. But what if you could have your chocolate cake and eat it, too?
Chef Gary Appelsies, director of healthy eating for YMCA of Central Florida, developed a healthy chocolate cake recipe that will satisfy chocolate cravings without compromising resolutions. Impress your friends and family with this easy, "healthy-ish," low-calorie, low-mess, delicious chocolate cake.
He cut down on the saturated and trans fats by using canola oil in place of butter and added some fiber by using whole-wheat flour. The sugar also has been greatly reduced, but the cake still will satisfy that sweet tooth.
(Healthier) chocolate cake
12 servings. Prep time: 10 min. Cook time: 25 min. Kid-friendly. Low calorie.
Tools you'll need: Measuring cups, measuring spoons, large mixing bowl, fine-mesh strainer, whisk or electric beater, 9-inch round cake pan, parchment paper, baking sheet or aluminum foil, cooling rack.
Ingredients
¾ cup plus 2 tablespoons whole-wheat flour
¼ cup granulated sugar
¼ cup dark brown sugar, packed
1/3 cup unsweetened cocoa powder
1 teaspoon baking powder
1 teaspoon baking soda
¼ teaspoon salt
1 extra-large egg
¾ cup nonfat plain yogurt
2 tablespoons canola oil
1 teaspoon vanilla extract
½ cup hot instant espresso confectioners' sugar, for dusting
Directions
1. Preheat oven to 350°F.
2. Coat a 9-inch round cake pan with cooking spray. Line the bottom of the pan with a circle of parchment paper.
3. Place a fine-mesh strainer over a large mixing bowl and sift together all the dry ingredients (except for the instant espresso) into the bowl.
4. Add egg, yogurt, canola oil, vanilla and espresso to the bowl. Using a whisk, mix together until well combined. (You can use an electric mixer for this step but be careful not to over-mix).
5. Pour the batter into the cake pan.
6. Place cake pan on baking sheet or aluminum foil on the middle rack of your oven.
7. Bake approximately 25-35 minutes, or until a skewer inserted in the center comes out clean.
8. Cool in the pan on a wire rack for 10 minutes.
9. Remove from pan, peel off the parchment paper and continue to cool until cake reaches room temperature.
10. Before serving, dust the top with confectioners' sugar.
Chef's note: Be sure to use an extra- large egg for this recipe. It will add more moisture to the cake. A regular large egg will create a dry cake. The same holds true for the yogurt. It will help to retain the texture and moist composition of the cake. If you choose to use a Greek yogurt, it may absorb more moisture, yielding a dry cake.
Nutritional information (per serving)
Calories: 103. Fat: 3g. Saturated fat: 1g. Protein: 3g. Total carbs: 17g. Fiber: 2g. Sugar: 10g. Sodium: 152mg. Cholesterol: 16mg.
About the writer Gary Appelsies is a nutritionist, chef and food and beverage professional with more than 30 years of experience. Gary holds a bachelor of science degree in culinary arts from the New England Culinary Institute, a bachelor of business administration degree from Pace University and a master's of science in integrative health and nutrition from the University of Bridgeport. Gary helped spearhead the culinary medicine program at the University of Central Florida's College of Medicine in conjunction with the YMCA of Central Florida.