Chili cookout and BBQ competition to benefit firefighters charity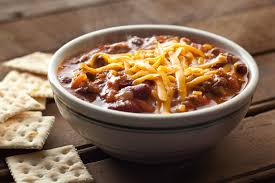 What is that aroma in the air? It's the sweet smell of barbecue and chili at the Lake County Firefighters Charity 7th annual Chili Cookoff and BBQ Competition. The popular event will be held Jan. 24-25 at Gator Harley-Davidson, 1745 U.S. Highway 441, Leesburg.
More than two dozen teams from around the state will compete for over $5,000 in prizes and the title of best chili and barbecue. The event features the opportunity to sample and judge BBQ and chili for only $10; and enjoy a full bar, food truck, vendors, fire trucks, a kids' play area and live music by Hypersona on Friday and Bobby Friss on Saturday.
The Lake County Firefighters Charity started this fundraiser in 2012 and it's since grown into one of Central Florida's premier two-day food events. All proceeds raised will help local firefighters with major medical issues such as cancer and PTSD.
Chef Padilla (Platinum Chef) and Chef Bell of Leesburg High School will kick off Friday night with a special youth competition. Local culinary students will be preparing a tasty creation for visitors to sample and vote on. Saturday morning starts off with a Special Needs cooking contest sponsored by Papa Pineapples in Leesburg. The Special Needs youth teams will be creating tacos from ingredients provided by the new downtown Leesburg restaurant. Youth contestants will then create a burger, with the best chef winning a grant towards continuing their culinary education. The winner's burger will be featured on the menu at Mojo's Grill in Leesburg.
The fun will just start to crank up on Saturday with Pete and the Invisible band playing rock and the best of the '70s as the chili cookoff starts officially at noon, followed by the barbecue tasting at 2 p.m. Last year, thousands of attendees enjoyed the music and food, so arrive early for best sampling.
Celebrity judges will include Lake County Commissioner Sean Parks, Samara Cokinos from News Channel 6 and Chef Padilla from Platinum Chef.
Bring the entire family and enjoy a fun day outside. To purchase advance tickets and for more information, visit www.lakefirefightercharity.org.
Akers Media Group's James Combs has been a staff writer for several local publications since August 2000. He has had the privilege of interviewing some of Lake County's many fascinating residents—from innovative business owners to heroic war veterans—and bringing their stories to life. A resident of Lake County since 1986, James recently embarked on a journey to lead a healthier lifestyle. He has lost 60 pounds and walks nearly five miles a day. In his spare time, he enjoys target shooting, skeet shooting and watching his beloved Kentucky Wildcats!
Share This Story!