Coronavirus update in Lake and Sumter counties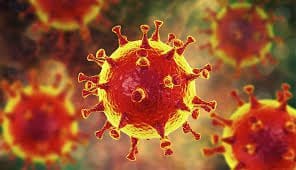 To keep Florida residents and visitors safe, informed and aware about the status of the virus, The Florida Department of Health has launched a COVID-19 dashboard that is updated twice daily.
As of Wednesday morning, Lake has 14 cases of coronavirus, while Sumter has 10. Here's a breakdown of towns, according to the Florida Department of Health.
LAKE COUNTY:
Leesburg: 5
Clermont: 2
Eustis: 1
Unknown: 1
Lady Lake: 1
The Villages' portion of Lake: 1
Groveland: 1
Sorrento: 1
Mascotte: 1
SUMTER COUNTY
The Villages' portion of Sumter: 9
Wildwood: 1
Akers Media Group's James Combs has been a staff writer for several local publications since August 2000. He has had the privilege of interviewing some of Lake County's many fascinating residents—from innovative business owners to heroic war veterans—and bringing their stories to life. A resident of Lake County since 1986, James recently embarked on a journey to lead a healthier lifestyle. He has lost 60 pounds and walks nearly five miles a day. In his spare time, he enjoys target shooting, skeet shooting and watching his beloved Kentucky Wildcats!
Share This Story!