Local Talent: Country with a twist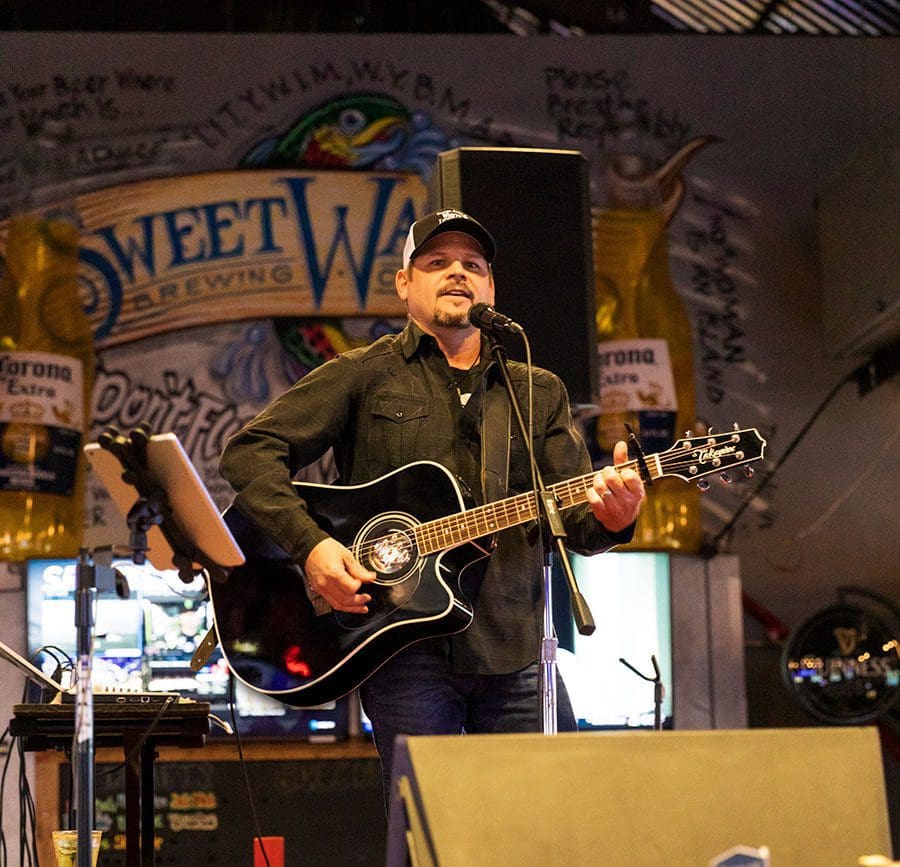 Lake County singer often takes his talents to Nashville.
Country artist Rob Nichols, who started performing professionally when he was about 22, thinks back to growing up and listening to his parents' Elvis Presley 45s, Merle Haggard, Johnny Cash and gospel music. Those styles still influence his own music today at age 48.  
"I would be in my dad's den holding his letter opener as my microphone, and that's kind of, I guess, what got me into singing," he says. "I love the traditional country, but it's mixed with some rock 'n' roll. I do a little bit of Elvis and some blues."
Born in Leesburg and raised in Groveland, Rob has split time between Lake County and Nashville since 1995. He's currently back in Groveland with his family, though he often travels to Nashville for shows. 
Rob credits his performance skills to Renee Grant-Williams, a voice coach who gave him lessons in Nashville. Renee has also worked with big country artists like Faith Hill, Tim McGraw and Carrie Underwood. 
"She taught me that you close your eyes and for that three minutes that you're singing that song, you live that song," he says.
Rob usually is a "one-man show," playing a Takamine Steve Wariner Edition guitar. But sometimes he brings his band along, like when he performed at the Country Music Hall of Fame, which is one of his most memorable experiences so far.
"That one was really cool—just being able to hear your voice echo through Nashville," he says. 
Rob performs mainly in the Southeast, particularly in Florida. He plays at sports bars, such as Graffiti Junktion in Clermont, along with outdoor locations and restaurants along the water, like Lilly's on the Lake, also in Clermont.
"In Lake County, I've been blessed because as much as I've played, they haven't gotten tired of me yet," he jokes. 
Rob says he's most thankful to have his wife, Holly, and daughters Dallas and Caroline always supporting him. 
You can find Rob's music and a schedule of his shows at facebook.com/robnicholsmusic. 
Originally from Buffalo, NY, Victoria graduated from Canisius College in 2018 with a bachelor's degree in English and Writing. In August of 2019, she relocated to Eustis, Florida, and soon began at Akers Media Group assisting with social media projects. Later that year, she was promoted to a full-time writing position at the company and has since found her niche telling the stories of so many of Lake and Sumter County's awesome people.
Share This Story!