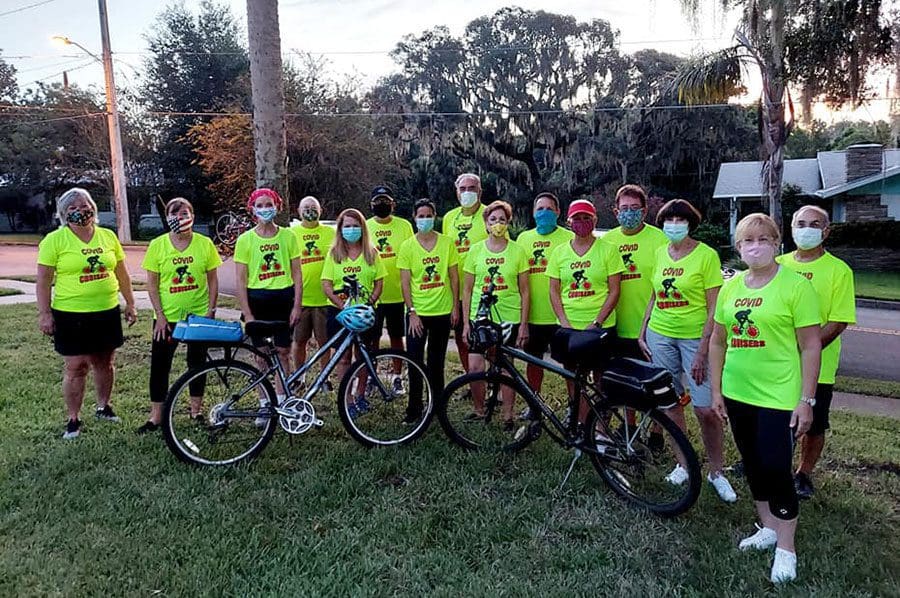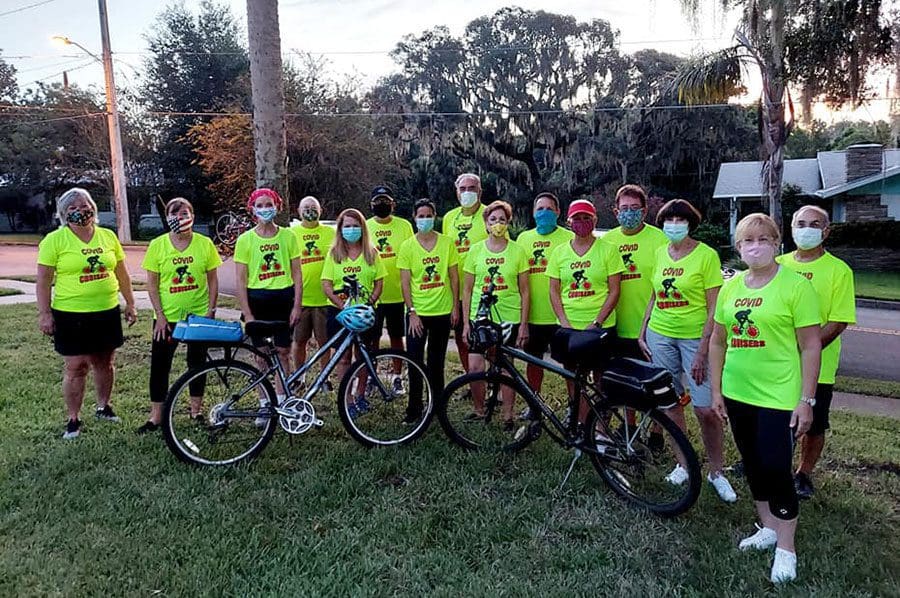 When gyms were closed due to coronavirus, Carroll Jaskulski and his wife Rozann Abato decided to refurbish their bicycles and started riding around Mount Dora. Soon, friends joined them, and former Mount Dora Mayor Melissa DeMarco introduced the cyclists to many paved trails in Central Florida.
"We now have a group of about 16 that I named the COVID Cruisers as a joke," says Rozann. "After all, if it were not for COVID, our bikes would still be hanging in the garage."
The group rides every Saturday and sometimes on a weekday.
"We have totally embraced all the wonderful bike trails in Central Florida that we never knew existed," says Rozann. "We intend to survive this pandemic in a good mental and physical state of health."