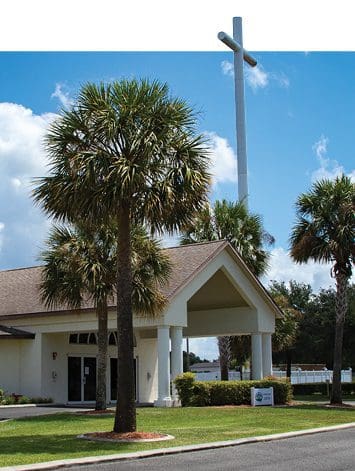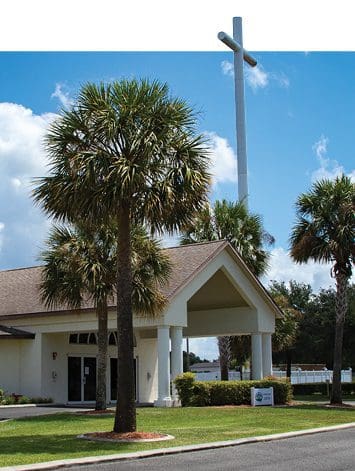 It's a giant cross. No, it's a cell phone tower.
Actually, it's both. The 155-foot tall white cross on the property of Grand Island Baptist Church also doubles as a cell phone tower for Verizon and AT&T. The cross, which has been on the property since Dec. 2014, has both spiritual and practical purposes.
"Jesus died on the cross and rose from the dead," says Dr. Chris Orr, Senior Pastor of the church. "It's a reminder that salvation is possible. Also, everyone has a cell phone in Lake County. Some places might have dead zones. However, in the event of an emergency, a life could be saved because our tower provides adequate cell phone coverage."
At one time, Pastor Orr considered changing the church's name to Church at the Cross. However, that idea was scrapped when leaders discovered there's a church with the same name in Ocoee.
Regardless, the cross serves as a Lake County landmark.
"I live six miles away in Eustis and can see the cross when I'm coming out of my neighborhood," Pastor Orr says. "For boaters on Lake Eustis, it's a north compass point, and for boaters on Lake Yale, it's a south compass point."