Outstanding Student: Deana McDuffie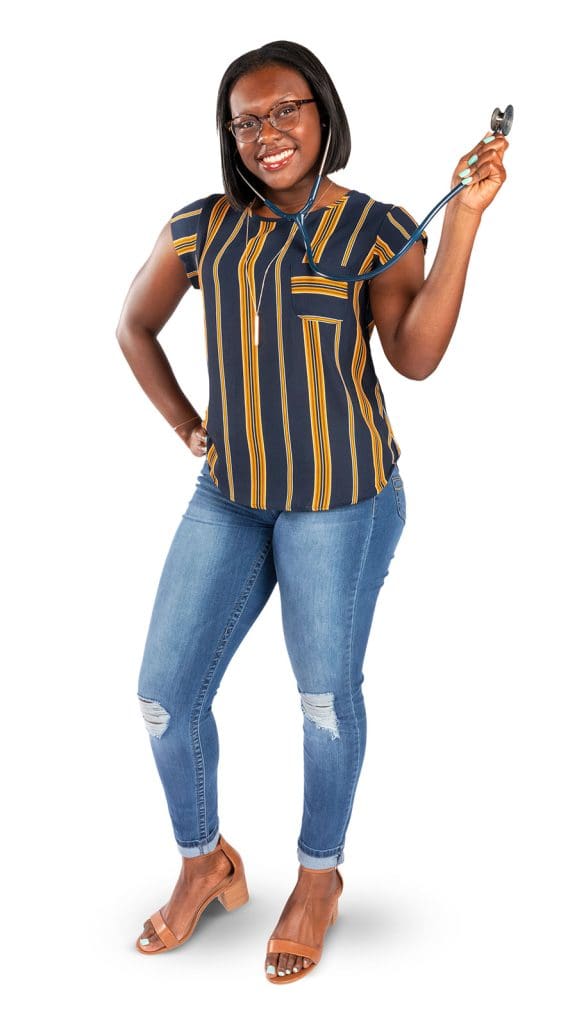 Dual enrollment student at Lake-Sumter State College and Tavares High School

Age: 18
Parents: David and Louise McDuffie.
Plans to stay at Lake-Sumter State College to get associate's degree, along with EMT studies at Lake Technical College, followed by DirectConnect admission to University of Central Florida to major in nursing.
Deanna will graduate high school this month with a 4.7 GPA

---
One word that describes me:
Adventurous. I love to travel and see new things.
Career goal:
To be a flight nurse.
When I volunteered last year at AdventHealth Waterman:
I worked in the emergency room and the sixth-floor orthopedics. I kept saying, "This is going to be me one day."
How I juggle school, activities, homework:
By the grace of God.
My favorite possessions:
Pictures that capture the moment.
Favorite food:
Pizza.
More things about me:
I have high-level energy at 10 o'clock at night. I love music—any genre, any artist, and I love movies, even Disney animated ones.
My favorite sport:
Beach volleyball. I've been playing volleyball since sixth grade.
My best friend:
My mom. She always says, "Don't be afraid of change."
Dad's best advice:
"Pay now or pay later. Do the work that needs to be done now, or later it's going to bite you in the butt."
Favorite family hangout:
Copacabana Cuban Café in downtown Mount Dora.
Pet peeve:
Inequality.
Guilty pleasure:
Sleep.
My dream place to live:
North or South Carolina. I love the scenery and seeing the different seasons.
Favorite flower:
Orchids.
Ten years from now:
I want to be a good nurse, helping people, and possibly have a husband. But I really want to be career-focused the first part of my adult life.
Why I'm drawn to the medical field:
My mom is a nurse, and a lot of people in my family are in the medical field. I've aspired to go into nursing since kindergarten.

Originally from Anderson, Ind., Theresa worked for The Herald-Bulletin for many years. After experiencing a winter with 53 inches of snow, her late husband asked her to get a job in Florida, and they headed south. Well known in the area, Theresa worked with The Daily Sun and The Daily Commercial prior to joining Akers.
Share This Story!