Defensive Player of the Week: Aden Hall, Leesburg High Football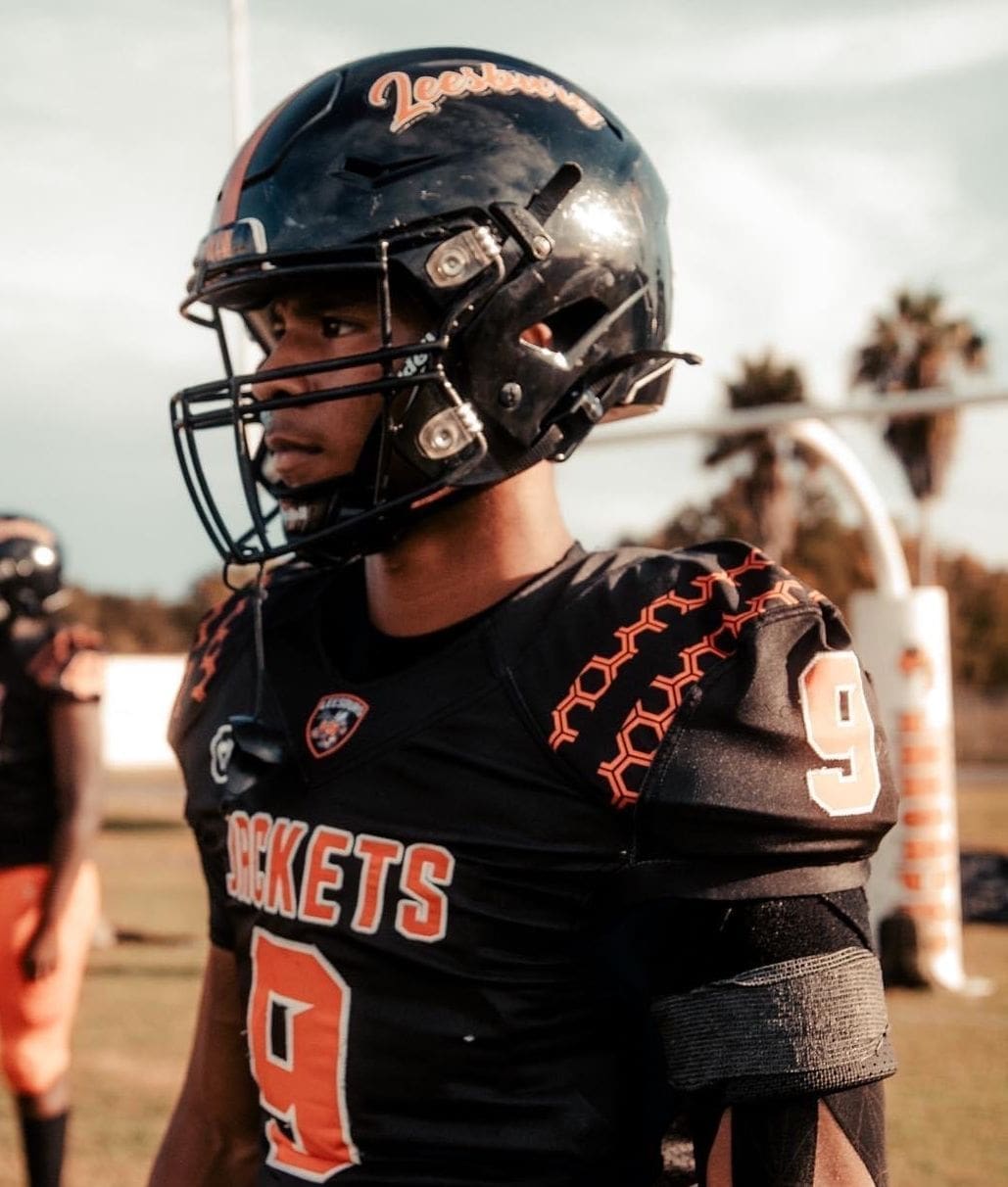 Aden Hall is one of the best defensive players in Lake County. What this kid has been doing is nothing short of spectacular this season. Hall has 66 tackles on defense this season which leads The Yellow Jackets. He has 11 tackles for a loss and leads the team in solo tackles with 25. In the game against Wildwood he had yet another standout performance including an 86 yard fumble return for a touchdown!
Aden Hall is a 6"1 200lb Junior Inside Linebacker. He has not just been good this season, he has been outstanding. When you think of a defensive player, Hall is everything that a defensive player embodies. Aggressive, tenacious and smart. He can see things happening on the offensive side of the ball before they even happen which makes him one of the best linebackers in Lake County.
The way this kid can level a player out is scary. He is a monster on defense and when you see him up close and personal he is built like a wall. He is certainly one of the strongest players on the team and he plays with no fear. Just raw aggressive play which is exactly what Leesburg was missing in previous years.
Hall has been so good that teams have often gone to the pass just to avoid running up the middle on him because teams have had very limited success doing so. Hall is usually fresh because Leesburg does not have a ton of offensive and defensive starters playing both ways on the field.
Unlike many schools in our area who play their best players on offense and defense, Aden Hall only plays linebacker. That means he is fresh when he gets into games. It also helps that the offense for Leesburg has been so good this year, that they have controlled the football the majority of games making Hall's job much easier.
Hall continues to develop into an amazing player. He is just a Junior and has another year to continue to develop his skills. He is a physical, instinctive, grinder who should be looked at by scouts. He has a 3.6GPA and is just an overall solid player. We love watching Aden Hall play and we wish him the best of luck on the rest of his 2023 season!
Kyle Coppola was born in Newton, Massachusetts and received his Bachelor of Fine Arts in Communications from Curry College in 2016. After traveling to Florida on a family vacation, he decided he could not get enough of the warm weather and made the move from snowy Massachusetts to central Florida 8 years ago.
For the last decade Kyle has gained valuable experience in social media content creation, marketing and sales, writing, video production, sports announcing and even broadcasting for local radio stations, such as FM 102.9 in The Villages and FM 91.5 in Massachusetts. Every year he volunteers at The Villages Charter High School as a play-by-play sports announcer for the football games as well as a public address announcer for the basketball games, including the annual Battle at The Villages Tournament.
Outside the office Kyle is a husband and father to two beautiful girls along with their cat. In his spare time he likes to spend time with his family, travel, play golf and swim. He is also a huge sports junkie and even bigger motorsports fan and loves to attend racing events when he can.
Share This Story!