East Ridge Middle wins awards in a state competition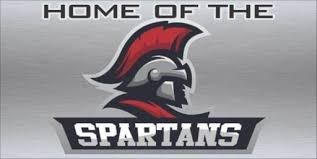 East Ridge Middle School brought home several awards from their state-level competition in "We the People," a national civics focused contest run by the Center for Civic Education, a nonprofit, nonpartisan organization based in California.
Participating students "testify" before a panel of judges acting as members of Congress. They demonstrate their knowledge and understanding of constitutional principles and have opportunities to evaluate and defend positions on relevant historical and contemporary issues.
East Ridge Middle, the first Lake County public school to compete at the state level, has three classes participate.
Teacher Michele Bodzioch's team earned an honorable mention in the overall team competition and Best in the State for Unit 4.
Teacher Emily Onspaugh's team won Best in the State for Unit 5.
Teacher Joseph Haber's team won the Professionalism award and Best in the State for Unit 6.
"I am eager to see more Lake County schools participate in this competition and ultimately represent our district at the national level in Washington, D.C.," Joseph says in a press release.
Akers Media Group's James Combs has been a staff writer for several local publications since August 2000. He has had the privilege of interviewing some of Lake County's many fascinating residents—from innovative business owners to heroic war veterans—and bringing their stories to life. A resident of Lake County since 1986, James recently embarked on a journey to lead a healthier lifestyle. He has lost 60 pounds and walks nearly five miles a day. In his spare time, he enjoys target shooting, skeet shooting and watching his beloved Kentucky Wildcats!
Share This Story!