Easter Brunch with Chef Jessica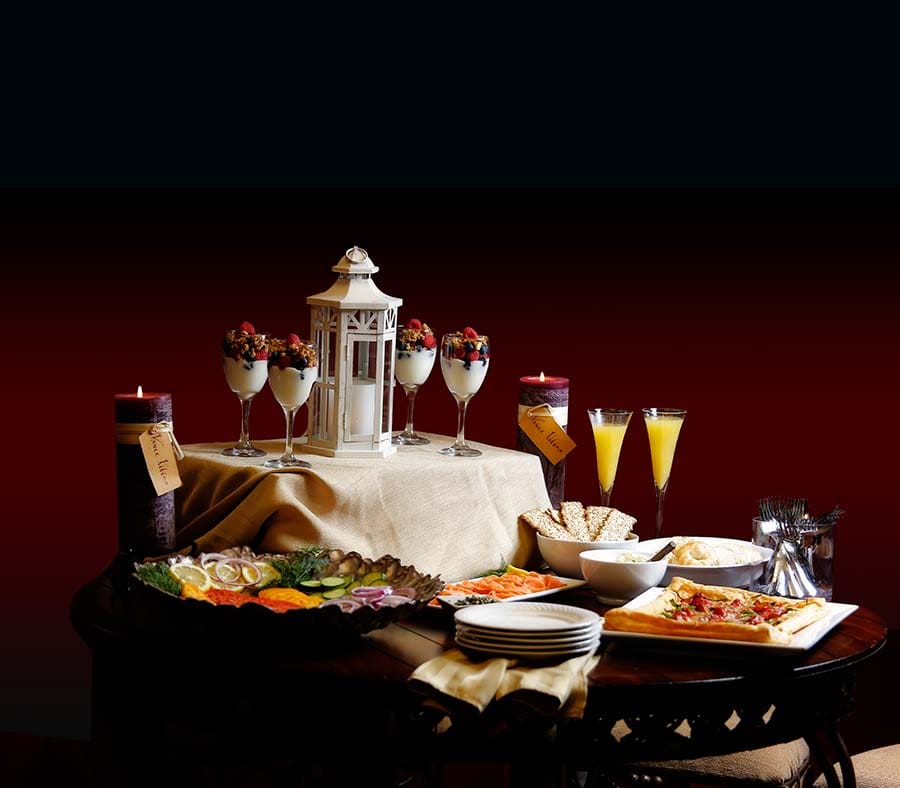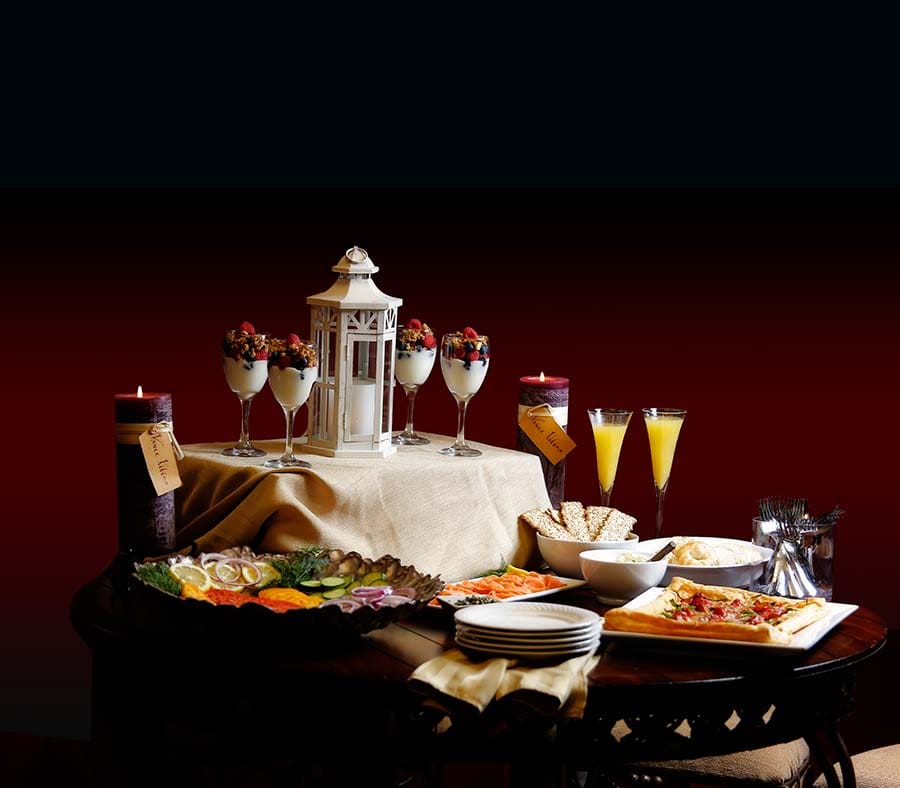 ---
Easter celebrates a new season and a time to enjoy great food with family and friends. Enjoy the day more by preparing this simple brunch.
Easter is such a beautiful time of the year. For those who observe, it's a beautiful symbol of hope and all things new. I love the flowers, the adorable dresses, and let's be honest, the food! I think back to Easters as a kid and the same delicious, comfortable foods come to mind. Glazed ham, deviled eggs for days, and coconut anything. I took those familiar flavors and turned them into an upscale brunch. Because, honestly, who doesn't love brunch?
Now don't get scared, this brunch is upscale for sure, but we'll keep it easy and simple. A brunch isn't complete without mimosas, so my advice is pour yourself a nice cold glass of champagne, throw on a spring-y apron, and let's head to the kitchen.
To round out this delicious brunch, we are going make one easy-to-assemble dish that also can serve as your table's centerpiece. No need to turn on the oven, and the ingredients can be prepared hours in advance, which is my favorite part. The stunning Smoked Salmon Platter will look great: Silky, cold, smoked salmon sliced thin, and surrounded with a whipped cream cheese spread, bagels, flatbreads, and tons of fun and classic toppings in which to indulge.
Smoked Salmon Platter
Ingredients
2 lbs. thinly sliced smoked salmon
1 English cucumber, sliced thin
16 oz. jar of capers
16 oz. whipped cream cheese
Fresh dill (2-3 packets of the fresh herbs you buy in the store)
Flatbreads
A variety of bagels (I love to use small bagels)
1 red onion, sliced thin
2 tomatoes, sliced thin
Radishes, sliced thin
Lemons, sliced thin (for garnish)
Directions
The idea is simply to arrange the platter however you like and how it best fits your table. No combination on the salmon bar is wrong, but my personal favorite is a bagel spread with cream cheese, then I finish it with a little cucumber, red onion, capers, and pile on the salmon! Those who don't indulge in the smoked salmon still can have an amazing spread without it. Or, if you prefer, use a hot smoked salmon
My nod to the classic Easter ham in this recipe is the thinly sliced prosciutto. This delicacy is an Italian dry-cured ham now found in most supermarket delis. The salty bite from the ham along with the buttery texture is the perfect addition to this tart.
Shaved Asparagus, Roasted Tomato, & Prosciutto Tart
ingredients
¼ cup all-purpose flour (for your work surface)
1 sheet frozen puff pastry
2 cups Swiss cheese, shredded
Salt and pepper
½ lb. asparagus, woody ends removed
1 pint grape tomatoes
1 tablespoon olive oil
4 oz. prosciutto, sliced into thin ribbons
Directions
Preheat oven to 400 degrees. To prepare roasted tomatoes, spread the pint of grape tomatoes on a small sheet pan. Toss lightly with olive oil, salt and pepper to taste. Set aside while you prepare your tart dough so they can cook at the same time.
On a floured surface, roll the puff pastry into a 16×10-inch rectangle. Transfer your puff pastry to an ungreased baking sheet. Lightly score the dough an inch from the edge of the pastry to mark a rectangle. This allows an outer crust to form. Next, use your fork to pierce the dough inside the markings, about every inch or so. Bake the puff pastry until golden, about 15 minutes. The tomatoes go in at the same time and should be stirred once. When they start to pop and shrivel up at 8-10 minutes, remove them from the oven.
Now it's time to top your tart. Sprinkle the shredded Swiss cheese over the inside rectangle of the tart. Next, using your vegetable peeler, peel long flat strips of the asparagus. Sprinkle the shaved asparagus over the Swiss cheese, top the asparagus with roasted tomato jewels and finish with the ribbons of asparagus. Season lightly with salt and pepper. Bake until toppings are lightly golden and cheese is melted, 10-12 minutes.
Coconut, Granola,
& Yogurt Parfaits
Ingredients
8 oz. shredded coconut
32 oz. vanilla yogurt
3 pints fresh berries
6 cups of your favorite granola
Directions
I love this recipe best with toasted coconut. However, this is an optional step. To toast the coconut, stir coconut in a dry nonstick skillet until it begins to get golden brown. This is not the time to make a phone call or turn your back on the pan. It will go from pale white to golden very quickly. Stir the coconut frequently, then transfer it to a different container. This can be done up to three days in advance.
To assemble the parfaits, start with ½-cup of yogurt in the bottom of each wine glass. Top the yogurt with your berry blend; this can be done the day before, just keep the glasses covered. Just before serving, sprinkle granola over the berries, and garnish with toasted coconut and a few fresh berries.
To finish off this delightful brunch, pour mimosas for your family and loved ones. Making them is easy; just pour equal parts of champagne to any juice you love. The classic is orange juice, but you also could use cranberry juice, peach nectar, mango juice—the possibilities are endless. So, turn off your phones, dine with your loved ones, and be thankful for all new beginnings. Happy Easter and Happy Spring!
---
Photos: Fred Lopez