EDUARDO'S LOKOS TACOS: Crazy Delicious Mexican Food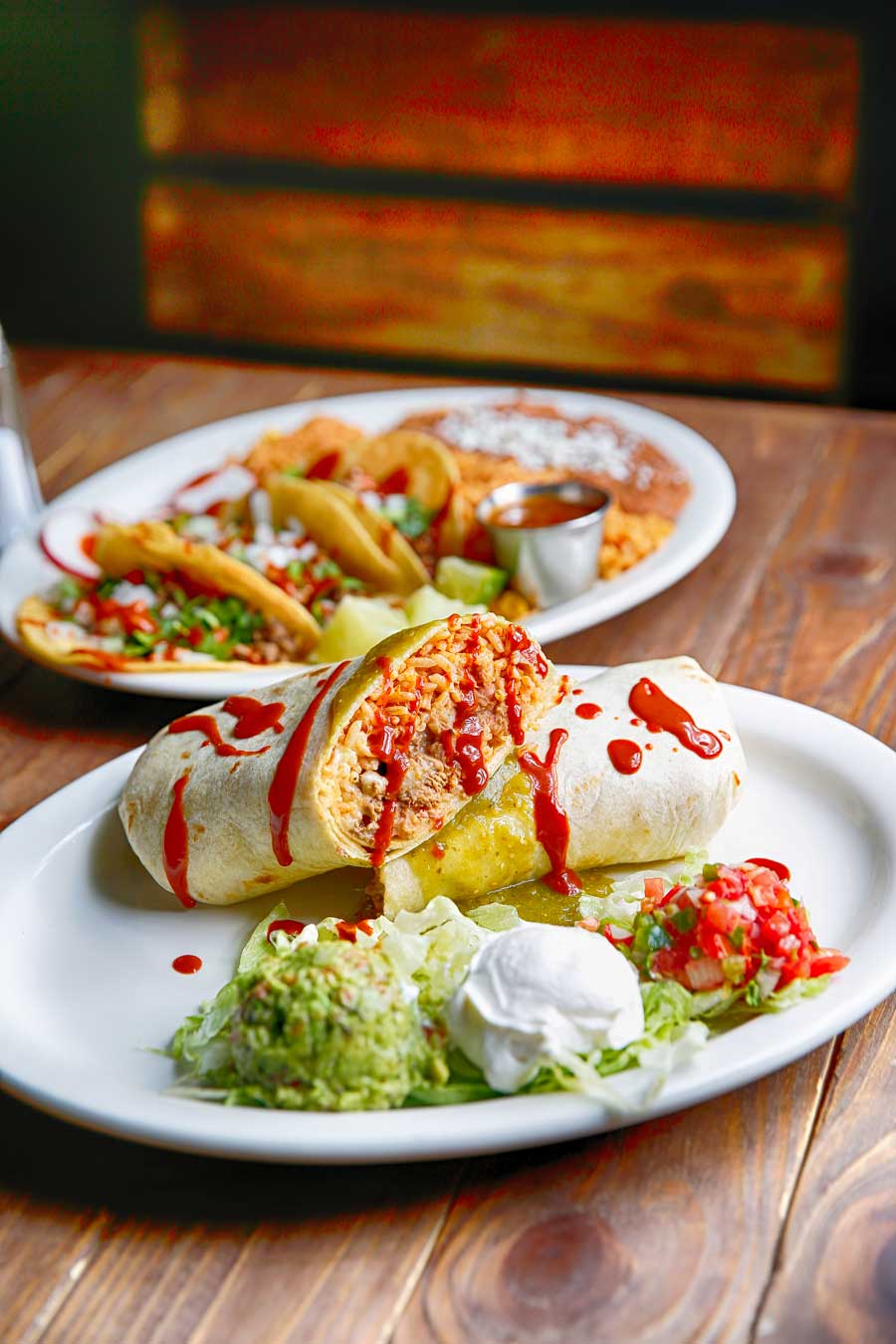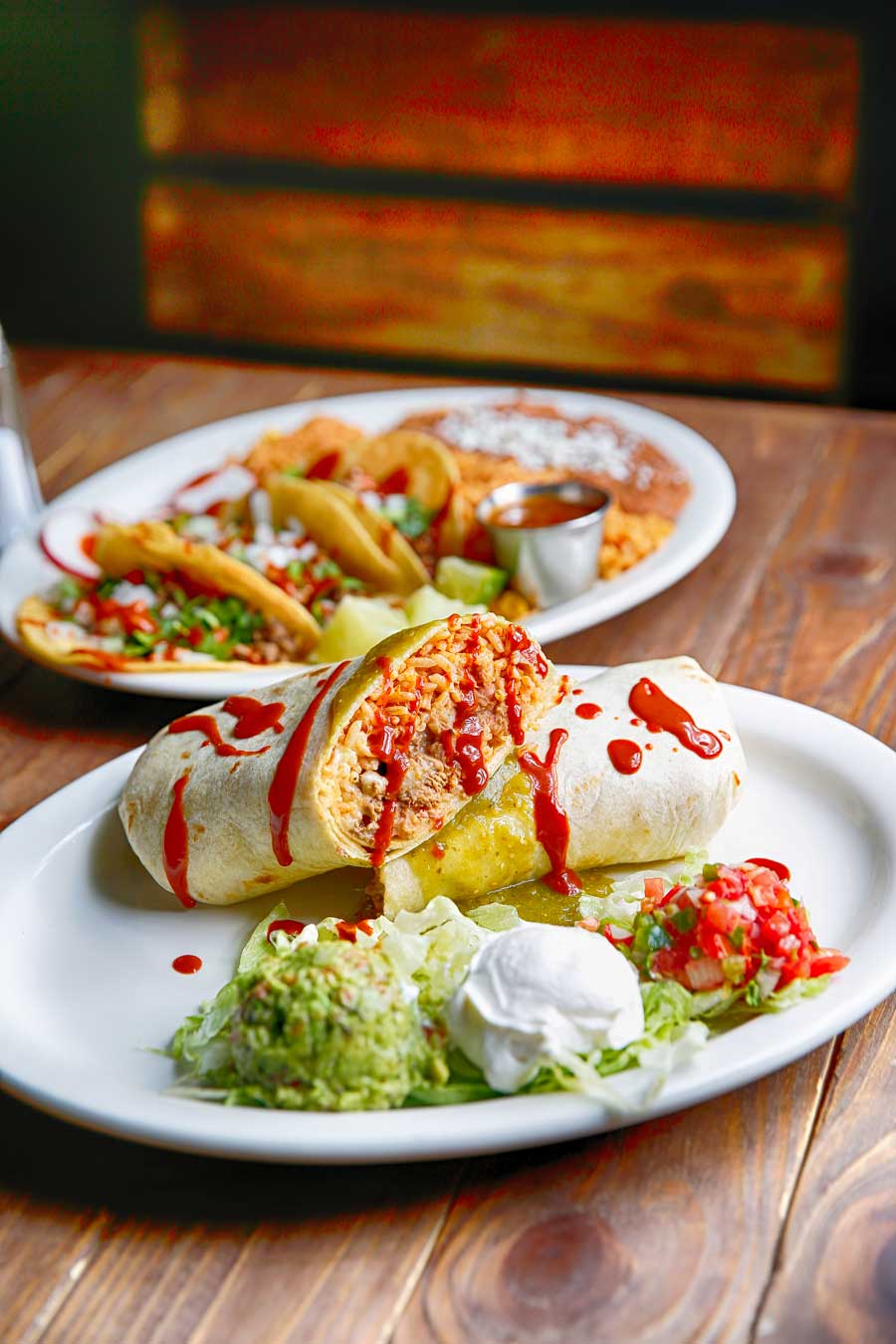 ---
PHOTOS: Fred lopez
---
Craving authentic Mexican cuisine? Then Eduardo's Lokos Tacos in Tavares is a "must-go" place to enjoy generous servings of fresh entrées in a festive atmosphere that makes dining a pleasant experience.
We began our Saturday evening dinner with a basket of warm, homemade tortilla chips with fresh, roasted salsa and perused the many menu choices. Our server Eddie said two favorites of many diners are Kekas—two tortillas fried with cheese and filled with choice of meat, lettuce, sour cream, and Mexican cheese crumbles. The Lokos Tacos—two tortillas with cheese in the middle, topped with choice of meat, onions, and cilantro.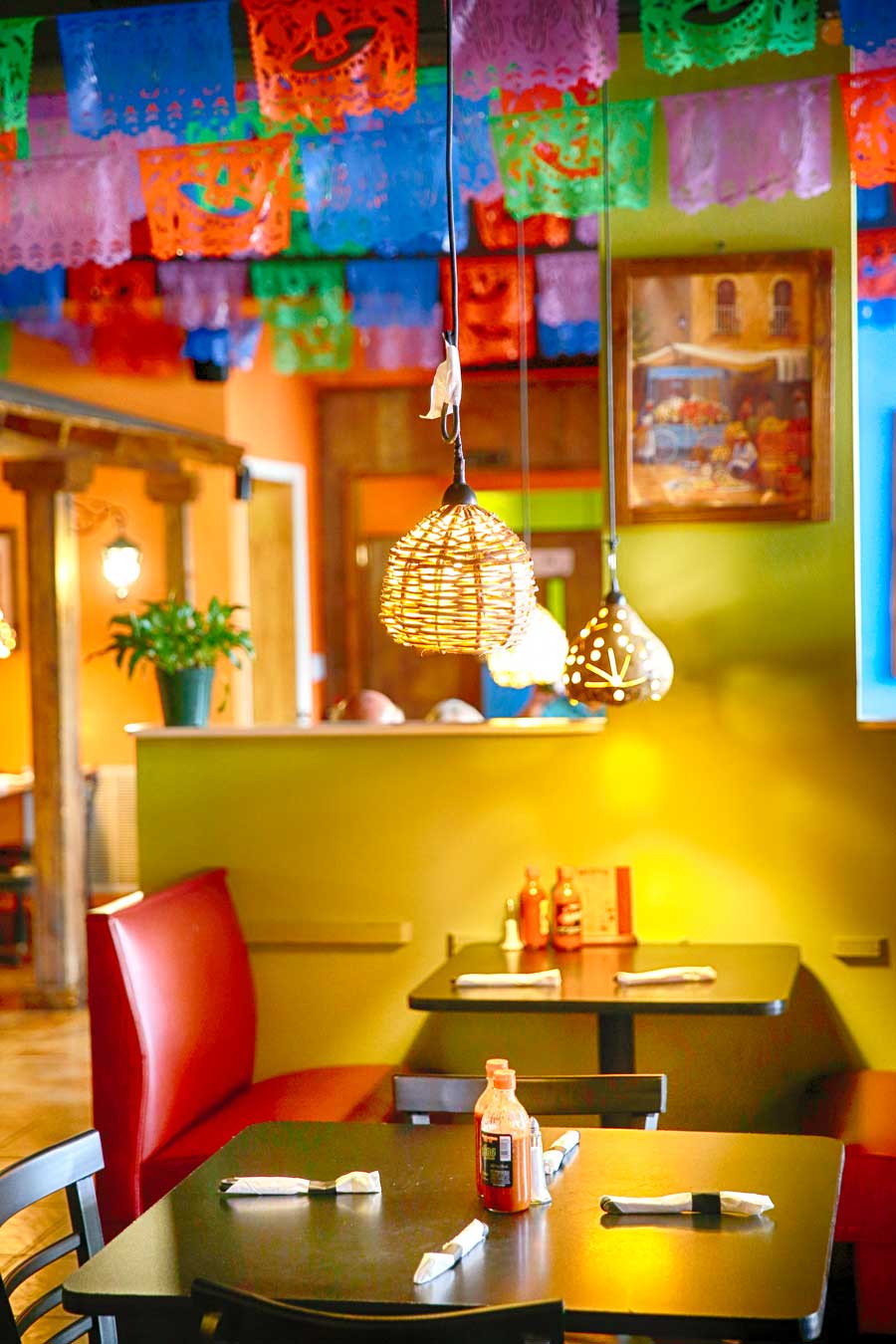 We settled on ordering pork Lokos Tacos and the build-your-own-platter combination of a beef enchilada and a mini chicken burrito (yet there was nothing "mini" about it!) Both entrees came hot with fresh sides of rice and homemade refried beans.
We were not disappointed. The pork was tender and delicious in the deep-fried tortillas complemented by the melted cheese layer. The rice and pinto beans were cooked to perfection. My stepmother and I loved the fresh ingredients in the salsa and in our entrees, and were impressed by the budget-friendly prices.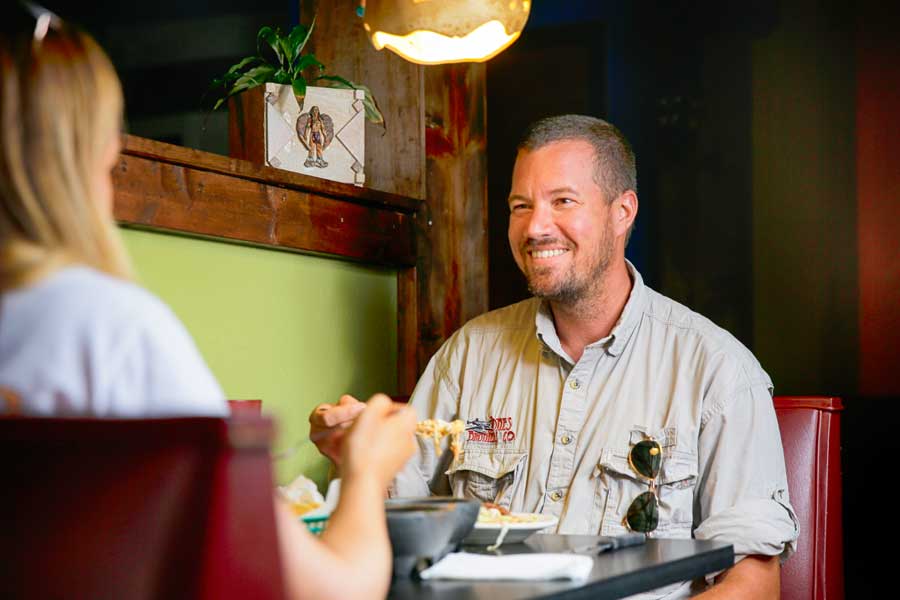 Eduardo's also has great weekday specials that are hard to beat: Tamale Mondays, featuring two tamales (chicken in green salsa or pork in red salsa) for $3, with the same price and ingredient choices for Enchilada Wednesdays. Taco Tuesdays and Thursdays provide diners with a variety of four tacos for $4, with a choice of meat in corn, flour, or crispy tortillas, and five flautas are offered on Fridays for $6, in either chicken or pork topped with avocado slices. They also have a kid's menu so the whole family can enjoy.
We're looking forward to going back to Eduardo's, but next time we're going to save room for dessert—Deep Fried Ice Cream, Flan, Churros, ChocoFlan (a blend of cake and Flan), and Raspados (Mexican shaved ice made with homemade syrup and real fruit) are on the menu.
---
4 FORKS (OUT OF POSSIBLE 5)
Eduardo's Lokos Tacos
226 W. Alfred St., Tavares
352.742.1181
FORK REPORT: Casual dining. $$/Seated immediately (dinner hour)//Wait for meal: 15 minutes
OUT-OF-THE-ORDINARY STARTERS ($3-$10.50) Asada Fries, wings, Chicharron, Chilaquiles, Tortilla Soup, Posole, Picadillo, shrimp cocktail, and salads.
ENTREES: ($8.50-$23) Lokos Tacos, Kekas, Burrito Grande, Grande Chimichanga, Gorditas, Chilles Rellenos, Enchiladas, variety of fajitas.
---
Originally from Anderson, Ind., Theresa worked for The Herald-Bulletin for many years. After experiencing a winter with 53 inches of snow, her late husband asked her to get a job in Florida, and they headed south. Well known in the area, Theresa worked with The Daily Sun and The Daily Commercial prior to joining Akers.
Share This Story!