Elder care facilities take precautions to prevent spread of coronavirus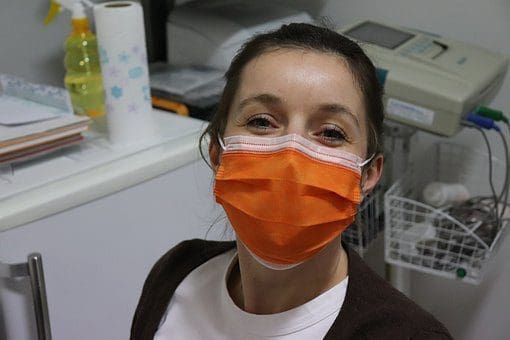 On April 18, Florida Gov. Ron DeSantis released a list of elder care facilities in the state that have or had cases of coronavirus. Three facilities in Lake County and three facilities in Sumter County were among 303 listed in 45 Florida counties.
The facilities in Lake include AdventHealth Care Center Waterman in Tavares, The Cove at Tavares Village and Lake Eustis Health and Rehabilitation Center in Eustis. The Sumter facilities are Buffalo Crossing Assisted Living in The Villages, Osprey Point Nursing Center in Bushnell and Serenades at The Villages.
As of last Saturday, there were 1,785 coronavirus cases and 175 deaths in elder care facilities throughout the state, according to the Florida Department of Health. However, no deaths have been reported at facilities in Lake and Sumter counties.
At The Cove at Tavares Village, the lone coronavirus patient has recovered and "is doing very well," according to Shawn Schulze, director of the facility.
Since the pandemic outbreak, administrators at the facility have implemented policies to help mitigate the spread of coronavirus. That includes taking the temperatures of employees twice during shifts and asking whether they've avoided crowds when not at work.
"We've had representatives from the Agency for Health Care Administration come to our facility and conduct an infection control-focused survey," Shawn says. "We're doing everything on our part to make sure we're properly following infection control policies and procedures."
Administrators have also put social distancing practices in place. They added a second dining session to be able to seat one resident per table and temporarily halted all group activities.
"Some of our residents have even volunteered to eat in their rooms," Shawn says. "In addition, our residents have faithfully worn their elastic facemasks made by volunteers from Hospice. The support we have received has been overwhelming."
Similar policies have been applied at Serenades at The Villages, says Shelley Esden, chief operating officer of Sonata Senior Living, the parent company of Serenades.
"All visitation and entry into a community is prohibited, except for anyone visiting residents receiving end-of-life care, community team members and residents and other medically essential providers and representatives of the federal or state government," she wrote in an email response. "We remain in close contact with our local and state health departments and the CDC to monitor the status of COVID-19 and implement practices as the situation evolves."
Residents are screened daily with documented temperatures, and all resident outings and transportation have been canceled, with the exception of medically essential appointments. Group activities and communal dining have also been canceled, except in situations where not feasible, such as the memory care unit, where social distancing is applied.
"We strongly recommend family members refrain from taking residents out of the community," Shelley wrote.
Staff members are also screened daily. If they show symptoms or signs of the coronavirus or have traveled through an airport or on a cruise ship within the last 14 days, then they are asked to stay home and contact their medical provider.
Cleaning and sanitation protocols include frequently disinfecting high-touch areas like doorknobs, elevator buttons and toilets, increased cleaning of high-traffic common areas such as dining rooms and activity spaces and providing additional personal protective equipment (PPE) and cleaning supplies.
"All team members have received additional training on infection control, pandemic protocols and the proper use of CDC-recommended personal protective equipment for COVID-19," Shelley wrote.
Calls to other facilities were not returned.
Akers Media Group's James Combs has been a staff writer for several local publications since August 2000. He has had the privilege of interviewing some of Lake County's many fascinating residents—from innovative business owners to heroic war veterans—and bringing their stories to life. A resident of Lake County since 1986, James recently embarked on a journey to lead a healthier lifestyle. He has lost 60 pounds and walks nearly five miles a day. In his spare time, he enjoys target shooting, skeet shooting and watching his beloved Kentucky Wildcats!
Share This Story!