Elegant dining: The Rose Plantation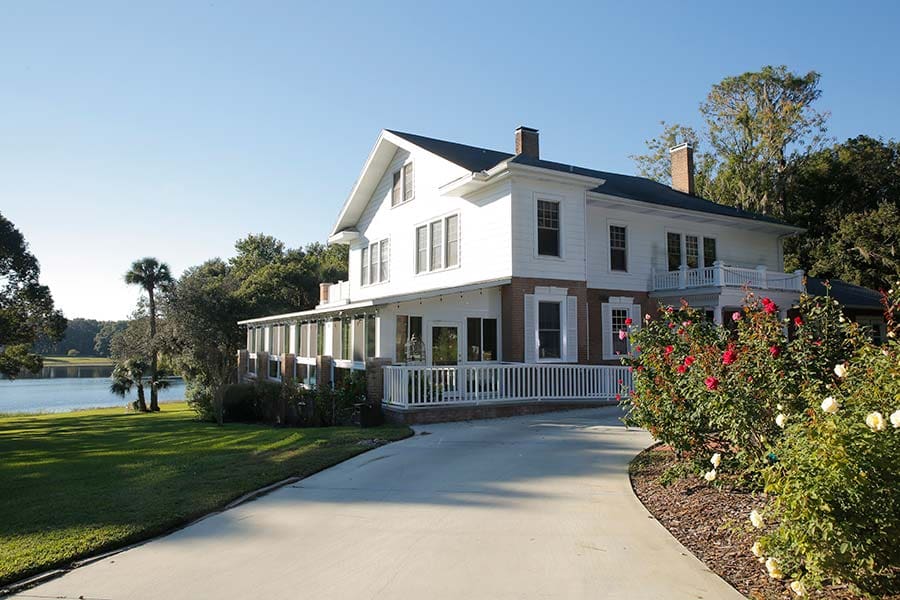 A historical home is lovely for a fine night out.
The Rose Plantation was built in 1917 as a winter retreat for newspaper publisher William Dwight. Though there have been changes, the structure is still a majestic piece of history.
My daughter, her friend, and I enjoyed her birthday dinner here and were extremely impressed with the service and food. The ambience is lovely, especially at night as the view of the lake is amazing.
Plan for a relaxing, slow dinner because you'll want to enjoy every bite. We enjoyed the fresh classic Caesar salads. I had veal marsala while my daughter enjoyed lobster ravioli, and her friend dined on exquisite prime rib. The sides were fresh and could be shared. We loved the creamed spinach and seasoned green beans.
Dessert had to be the hot chocolate lava cake, which wasn't shared but to each his—or her—own. All in all, it was a fabulous evening and a wonderful way to celebrate a birthday. One note: men must wear trousers for the evening meal.
5 Forks
(Out of a possible 5)
The Rose Plantation
200 Rose Ave., Fruitland Park
352.805.4340
Open Tuesday-Saturday for lunch 11am-2pm; dinner 5-9pm (reservations recommended)
Fork report:
Fine dining $$$
Seated immediately with reservation
Wait for meal: 20 minutes
APPETIZERS: Stuffed mushrooms, ahi tuna, pasta purses; chef's selection of soups of the day; classic Caesar salad, spinach salad, Maison salad.
ENTREES: Chef's selection, Chilean sea bass, filet mignon (tenderloin of beef), prime strip loin, rack of lamb, roasted duck, prime rib, pasta primavera, specialty ravioli.
DESSERTS: Homemade pecan pie, banana cream pie, key lime pie, cherry pie (á la mode).
Leigh Neely began her writing career with a weekly newspaper in the Florida panhandle, where she not only did the writing, but delivered the papers to the post office and dispensers. She has been writing ever since for a variety of newspapers and magazines from New Jersey to Leesburg. With her writing partner, Jan Powell, Leigh has published two novels as Neely Powell.
Share This Story!