Evans Prairie Country Club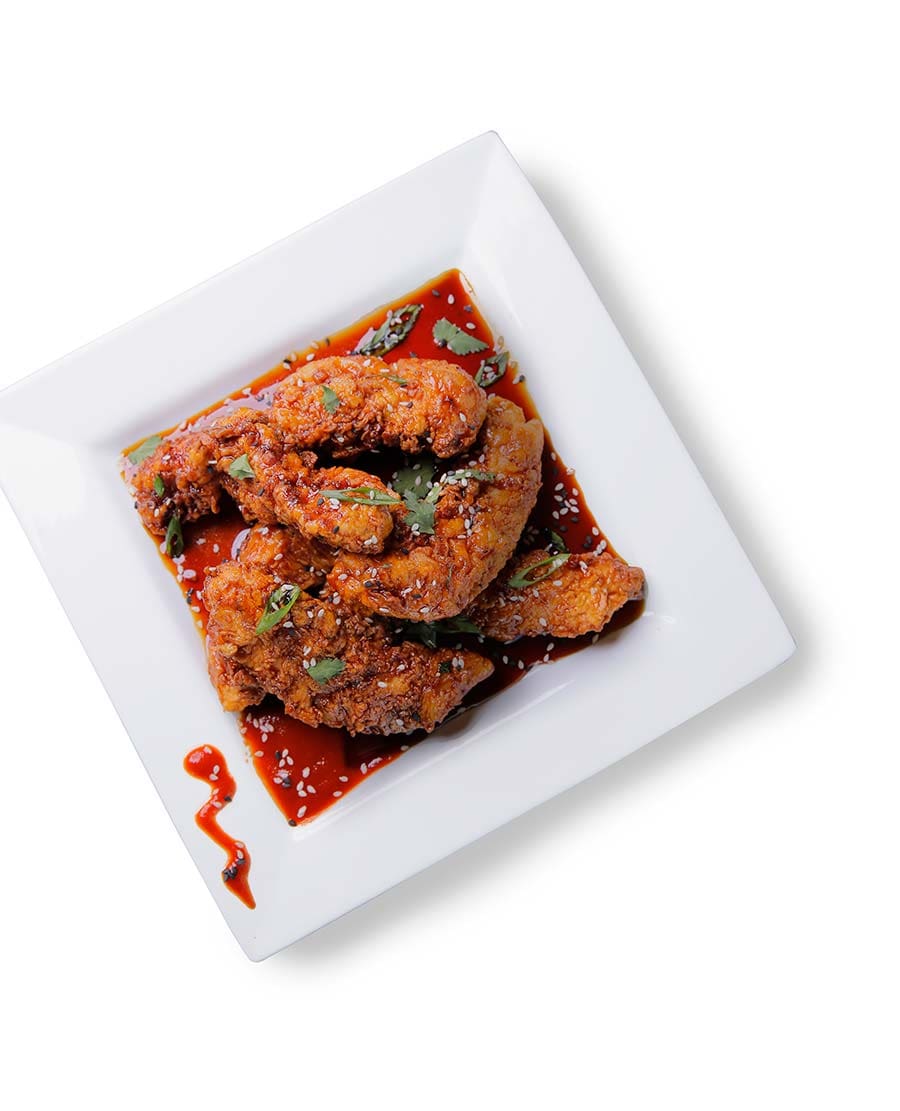 Ask for the BIG salad!
Rustic restaurant offers generous portions and unique flavors.
Remember the "Seinfeld" episode when Elaine made a big fuss because she couldn't get a big salad at Reggie's Diner?
She'd have no complaints at Evans Prairie Country Club, where all the portions are big. Of course, rundown Reggie's is a far cry from the club, with its rustic yet elegant bare wood structure, paintings of birds filling the walls, and a large patio overlooking the putting green and a boggy marsh—a place for the golfing elite, like Kramer.
It's hard to imagine being "wowed" by chicken tenders, but even the jaded "Seinfeld" gang, especially Newman, would have raved about the sesame chicken tenders. They were extra crispy on the outside and extra tender on the inside, in a drizzle of Asian-style sesame sauce. Don't bother getting ranch or bleu cheese; they would only destroy the great flavor.
Another appetizer, a side of chili, was somewhat generic but still tasty and mildly spicy. ("No soup for you!" on this visit.)
You want big? Try the fried haddock sandwich, with a filet hanging over each end of a warm, toasted bun. The haddock was fresh, not zapped, and the ample size and delicious flavor give customers their money's worth.
Then there's Elaine's Big Salad, or rather the Southern chicken salad, with choice of fried, grilled, or blackened chicken. You might need a knife for this. The salad was loaded with toppings—chunks of tomato, onions, croutons, bacon bits, cheddar cheese—and smothered in ranch dressing. Get out!
The one complaint: the cramped booths. There's no way Kramer could get out of one without falling!
Evans Prairie Country Club // 1825 Evans Prairie Trail, The Villages // 352.750.2225