Family plans from babies to boomers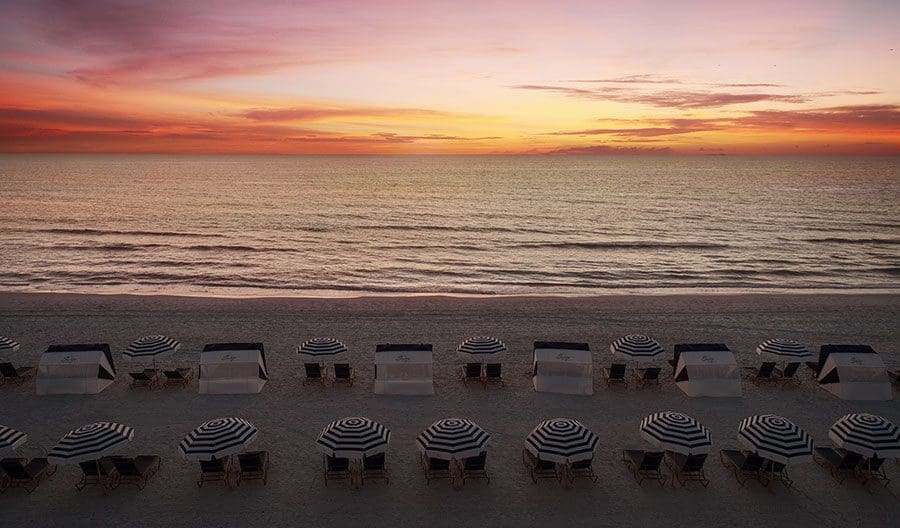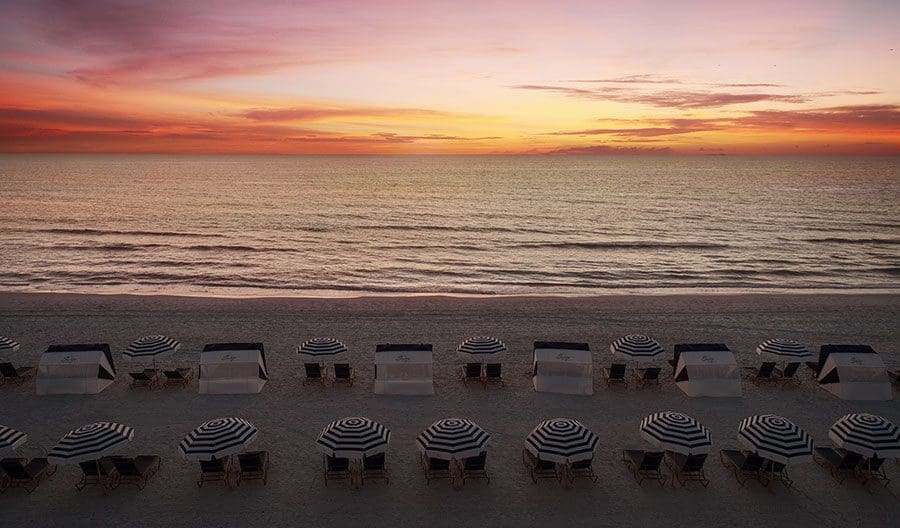 Resorts in Florida offer amenities for all generations. Here are suggestions for a summer getaway or a holiday vacation for the entire family.
Before school resumes, families may be looking for one last getaway that includes grandparents, parents, teens, 'tweens, and toddlers. If it is too late for a summer respite, then the time is right to start planning a holiday reunion where everyone can relax. And what better place to relax than on a sunny Florida beach where warm days stretch into late fall.
Two of my favorite destinations—St. Pete Beach and the Florida Keys—offer newly renovated resorts that define "family friendly." It's up to you whether you want to travel near or far.

ISLAND TIME ON DUCK KEY
The luxurious, yet family-friendly Hawks Cay Resort on Duck Key near Marathon underwent a renovation last year, mostly because Hurricane Irma in 2017 decided to wreak havoc on Florida's middle keys. While Hawks Cay was always a delightful destination, the $50 million "refresh" gives it a much lighter and brighter look than the West Indies style that was popular a few years ago.
Attracting families, even extended families, is so important to Hawks Cay that reunion specialists are available to help with planning. With every visit to Hawks Cay, I always notice a number of multigenerational families checking in, including unexpectedly bumping into my husband's cousins who say they visit as a family regularly.
"That's not unusual," says Matt Lawrence, director of marketing. "We get many families who return year after year. We've even had brides want to marry at Hawks Cay because their parents married here or brought them here every year as children."
On past visits to Hawks Cay, I've stayed in villas—first at Sunset Village, later at the Marina Village—when traveling with family and friends. Recently, I stayed in the 177-room resort hotel near the Tranquility Pool, one of five pools on the property and a kid-free zone for those who might need a little quiet time. The experience was as close to a tropical paradise as I've ever experienced with attendants bringing drinks poolside and a friendly iguana peering from the shrubs.
The other side of the hotel offers space designed with families in mind. Well-appointed bunk rooms, a new addition, are quite popular but with only 12 on site they need to be reserved well in advance. Kids love the bunks, and parents are comfortable being able to keep an eye on the little ones at night; however, chances are families won't be spending a lot of time inside at the 60-acre property. There's just too much to do with activities to entertain every generation.
For the children, Camp Hawk offers fee-based environmental education programs and activities taught by trained counselors. Outside, the children's pool, complete with a pirate ship, entices the resort's youngest guests and keeps them entertained for hours. A teen room with games and a big-screen television attracts teenagers who want to have their own space away from the adults.
Moms can relax at the Calm Waters Spa, and dads will find fishing excursions convenient from the on-site marina. Grandparents can practice a little golf at the 18-hole putting course. Time together can include all kinds of water activities, from paddle boarding and snorkeling in the onsite saltwater lagoon to arranging kayaking and longer snorkeling trips with Solé Watersports.
Although many swim-with-the-dolphins programs line U.S. 1 in the Florida Keys, Hawks Cay offers its own "Dolphin Connection" that is more about conservation than show. That's not to say visitors can't watch the resident dolphins frolic with each other from observation areas but interacting with the bottlenose dolphins in their natural environment is a memorable experience, and one that teaches the importance of protecting Florida's marine life. Located in an ocean-fed saltwater lagoon at the edge of Hawks Cay, the Dolphin Connection is home to several rescue dolphins that make guests feel like they, too, are part of the "pod."
Finally, don't let the sun go down on your trip without a sunset cruise. After all, you're in the Florida Keys and there's no better way to end the day.
Off-property activities
Although you never have to leave the Hawks Cay property to have a memorable vacation, chances are you'll want to explore a little of the Florida Keys. Nearby "can't-miss" places include the Florida Keys Aquarium Encounters and the Turtle Hospital, both in Marathon. A little farther south is the historic and picturesque Bahia Honda State Park.
hawkscay.com

BEACH TIME IN ST. PETE
If you have only a few days or a long weekend for togetherness, head to St. Petersburg, where you'll find not only beautiful Gulf beaches but also arts, culture, and family entertainment. The Sirata Beach Resort on Gulf Boulevard on St. Pete Beach has undergone a $15 million renovation that has transformed the 13-acre property into a coastal destination for families.
The Sirata's "Play More" theme carries into the redesigned guest rooms and suites with whimsical decor reiterating that philosophy—just in case you forget why you're there. The casual redesign extends to two pools, lounge areas, and private cabanas.
Young children will love the Sprouts Splash Zone designed just for them. In addition, an activity room for children offers arts and crafts in the mornings and afternoons, giving them a chance to create lasting mementos from their visit.
Grownups get to play, too. Yoga, beach volleyball, and Frisbee competitions are among the organized activities, but I found relaxing on Sirata's private beach to be more my style. Guests can enjoy St. Pete's gorgeous sunsets at Rum Runners or Harry's poolside bars or stroll along the new Beachwalk from one end of the resort to the other to enjoy sunset at their own pace. 
Off-property activities
Staying on St. Pete Beach for outdoor activities is certainly permissible, but it's worth the time to drive downtown for the world-class museums, including The Dali featuring Salvador Dali's artwork. Two of the newer museums are the James Museum of Western Art and the Imagine Museum. The little ones will love the Great Explorations Children's Museum.
sirata.com